20.09.2021,16:09 77 0
England Could Field Understrength Ashes Squad as ECB Resist Postponement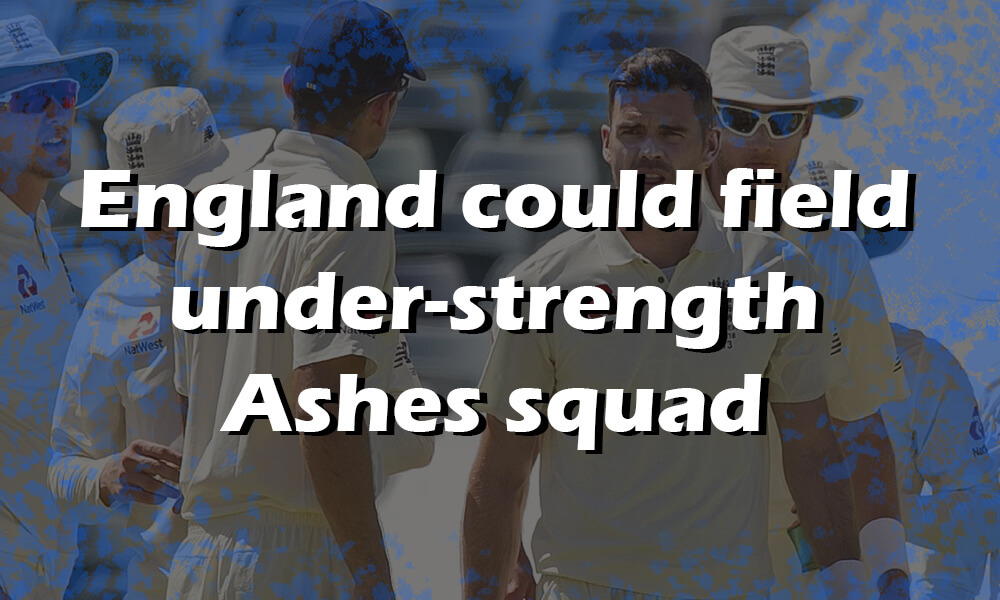 England are likely to field a second-string squad in the Ashes after the ECB reportedly refused to consider postponing the tour. The England players are said to be considering their choices. The whole team — including support and coaching staff — could collectively decide not to proceed on the tour.
Players Reluctant to Subject Families to Hard Quarantine
The bone of contention is reported the two-week quarantine requirement they must fulfil in Australia. The players are reportedly fine with the need for isolation but not agreeable to subject their families to the ordeal. Multiple format players are likely to be on tour for four months at a stretch — including the IPL, the T20 World Cup, and the Ashes — and hence away from their families over that period.
The players are reportedly unhappy with the quality of quarantine. While they may be permitted to stay at a resort hotel on Australia's Gold Coast, the players are not likely to be allowed out of their rooms for more than three hours every day to train. They may also have to stay within a bubble of some sort to enable hassle-free travel between states. Players' families may also have to fulfil hard quarantine, confined for 14 days within a hotel room.
Players want Partial or Total Postponement of Tour
The England players reportedly requested the ECB to discuss with Cricket Australia the possibility of postponing the tour partially, with a few matches played over the Christmas period in 2021-22, and the rest, after a year. Another suggestion was to postpone the whole tour by a year in the hope that there would no longer be quarantine requirements to fulfil at that time. The ECB is reported to have insisted on proceeding with the whole tour this year while giving players the freedom to opt out. Some players are reportedly unhappy with the ECB's intransigence in the matter
Tour by Second-String England Squad Appears Likely
There's a real possibility that the players may collectively boycott the tour. There is a greater likelihood, however, that some players (especially those who don't play across formats) may opt to go on the tour. Inevitably, an understrength England squad is likely to be fielded on the tour with a senior side leading the team as a new captain. A second-string squad could entail a one-sided Ashes series, a prospect that is unlikely to motivate an attractive bid from a broadcast partner.
ECB Expects Players to Decide by End of September
The ECB expects the players to confirm their decision to tour by the end of this month. But no informed decision by the players appears likely until the ECB answers questions about the nature of the quarantine requirements to be fulfilled. More details are reportedly expected from CA by 26 September. Though the ECB are keen to proceed with the tour, they could ask for some quarantine-related demands that CA may not be willing to fulfil.
Similar news