29.07.2020,15:07 4296 0
Your Guide to County Cricket in England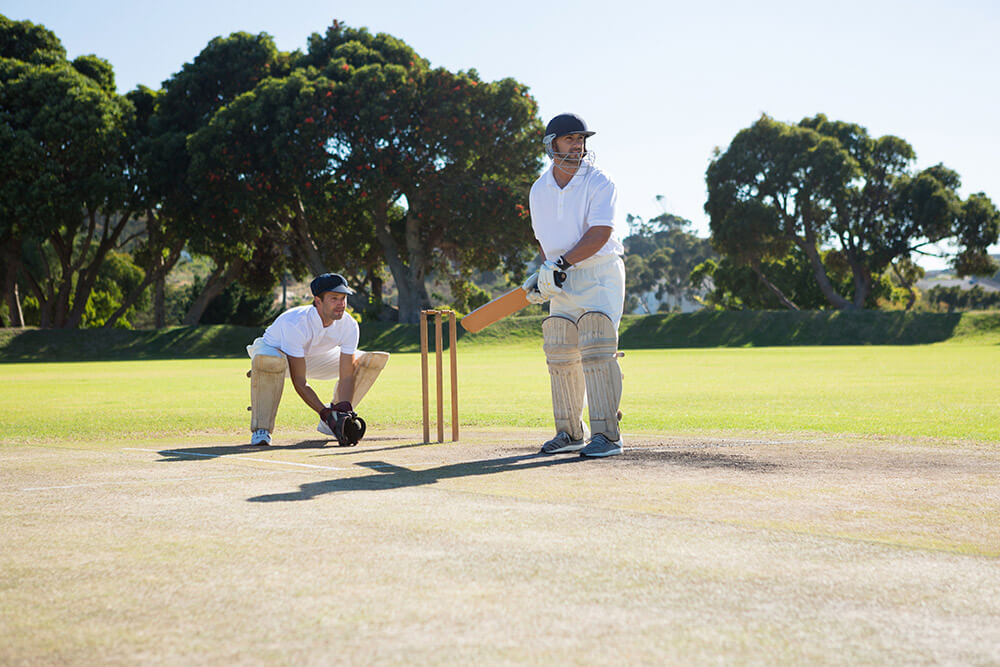 In England, matches between county cricket teams have been organised since the early 18th century. From the late 19th century, two competitions have been organised at two levels: the County Championship first-class tournament among 18 county clubs, 17 of which are from England and one is Welsh; as well as the Minor Counties Championship among 19 county clubs from England with one club representing multiple counties of Wales.
History
The history of county cricket can be traced back to the 18th century, with the earliest recorded game held in 1709. However, an official county championship started only in 1890. The Seven Years' War and the Napoleonic wars brought county matches to a halt with no games being played during the period from 1797 to 1824.
Development
County cricket had a wide audience in the 18th century and the best teams such as Kent and Hampshire pitted against All-England. Other good county sides were Sussex, Surrey and Middlesex. Sometimes, powerful local clubs represented a county.
For example, London often played games against county teams and was often considered a county club by itself. Slindon represented Sussex in the 1740s, Dartford sometimes represented Kent and lastly, the Hambledon Club played for Hampshire. In the later 18th century, Berkshire was a successful county team but today it doesn't have the first-class stature.
Match Duration
Before 1988, county matches lasted for three days. The last day was shortened to enable the teams to travel to their next games. From 1993, the duration of all county games has been changed to four days.
First-Class County Teams
18 counties play the top tier of county cricket and they are:
Yorkshire
Worcestershire
Warwickshire
Sussex
Surrey
Somerset
Nottinghamshire
Northamptonshire
Middlesex
Leicestershire
Lancashire
Kent
Hampshire
Gloucestershire
Glamorgan
Essex
Durham
Derbyshire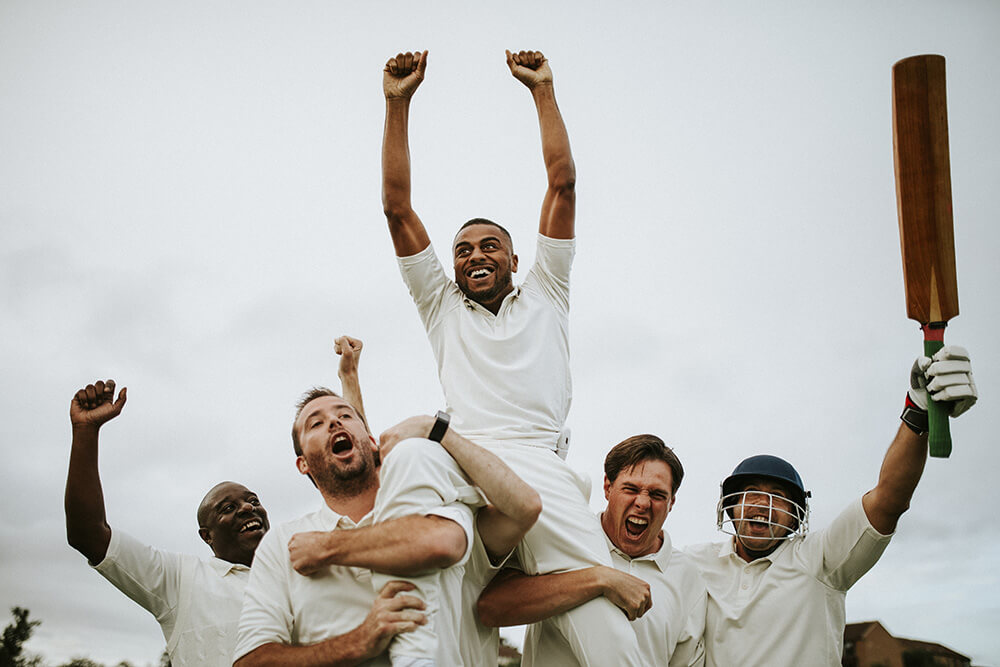 Other First-Class Teams
MCC
Traditionally, English first-class season starts with a game between the MCC (Marylebone Cricket Club) and the championship-winning county of the previous season. When the MCC plays against a first-class county, the game is given the first-class stature.
MCC Universities
Six MCC-supported University (MCCU) squads are also granted the first-class stature for a few of their games played against a first-class county. These six teams are:
Oxford MCCU
Loughborough MCCU
Durham MCCU
Cardiff MCCU
Cambridge MCCU
Bradford/Leeds MCCU
A lot of counties play 3-day matches against university teams to kick off the English domestic cricket season.
Minor Counties
The following minor counties do not have the first-class stature:
Eastern Division
Suffolk CCC (County Cricket Club)
Staffordshire CCC
Northumberland CCC
Norfolk CCC
Lincolnshire CCC
Hertfordshire CCC
Cumberland CCC
Cambridgeshire CCC
Buckinghamshire CCC
Bedfordshire CCC
Western Division
Wiltshire CCC
Wales Minor Counties CC
Shropshire CCC
Oxfordshire CCC
Herefordshire CCC
Dorset CCC
Devon CCC
Cornwall CCC
Cheshire CCC
Berkshire CCC
Other Teams
A few teams other than those representing the counties of England have been permitted to participate in some one-day tournaments. These teams include Unicorns, Denmark, Scotland, Netherlands and Ireland.
County Cricket Rules
In 1873, player qualification regulations were introduced mandating players to select before the start of a season whether they wish to play for the county of birth or county of residence. Before the implementation of this rule, players could appear for both counties in one season. The 1873 rule thus regulated that professionals and amateurs could play for only one county during a season.
In order to qualify to play for a county, a player should have resided there for the last two years. He could also opt to appear for the county where his family house is located and is available to him for occasional residence. The MCC has been nominated as the deciding authority to resolve any questions on residential qualification.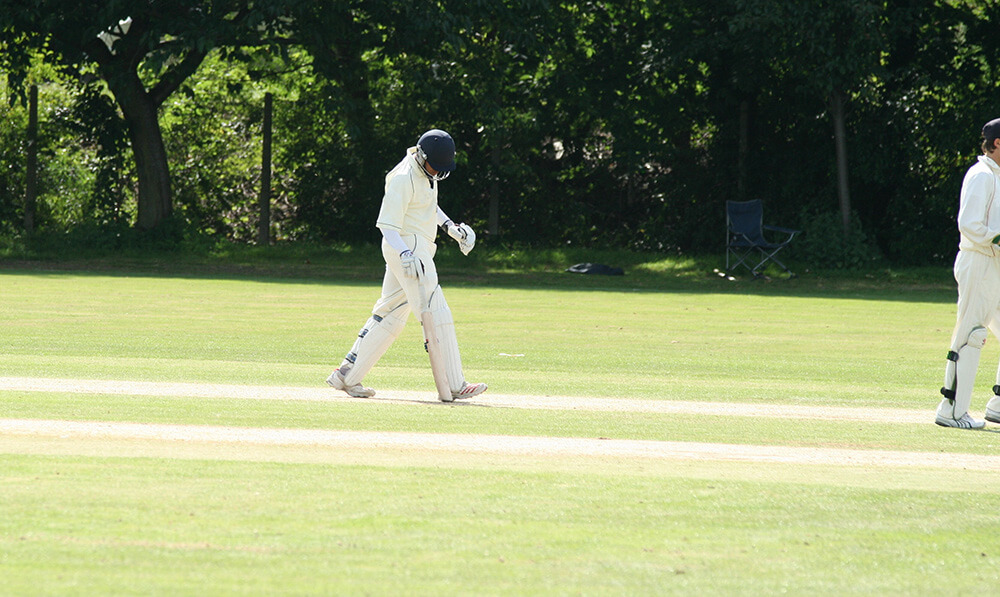 Competitions
As mentioned above, the County Championship has two divisions in which matches are played in the league format.
One-Day Cricket Tournament
The Royal London One-Day Cup is a one-day competition with 50 overs for each side. 18 participating county sides are randomly separated into two groups. Each team play once with each of the other teams. The leading four in both groups qualify for the quarters. The final of this competition is held at Lord's. This tournament was begun with an aim to replace the Yorkshire Bank League 40-over matches. Durham was the first winner of this tournament in 2014.
T20 Cricket
The NatWest T20 Blast is a T20 tournament featuring 18 counties with the first-class stature. The competition started in 2014 as a replacement for the Friends Life T20 Cup.
Minor Counties Cricket
The minor counties vie for the MCCA Knockout Trophy and the Minor Counties Cricket Championship.
Women's County Cricket
Women play in the 50-over Women's County Championship as well as the Women's Cricket Super League T20 tournament. Some counties participate in these tournaments separated into divisions. They are promoted and relegated according to their performance each year.
County Cricket Grounds
Each county has its own cricket ground where its team play their home matches. Let's take a look at a few of the iconic county cricket grounds in England:
Edgbaston Cricket Stadium
Location: Birmingham
Established: 1882
Seating capacity: 25,000
Edgbaston is home to Warwickshire CCC. It is the second-biggest cricket ground in the UK after Lord's. The ground hosts international matches in all three formats. Its history dates back to 1886 when the first match between Warwickshire and MCC attracted about 3,000 spectators. Numerous records have been set on this ground including Brian Lara's historic 501 not out which is the highest score in first-class cricket to date.
Edgbaston has been upgraded with the latest facilities and extra seating. Its excellent drainage allows matches to resume quickly after being interrupted by rain.
Ageas Bowl
Location: West End in Hampshire
Established: 2001
Seating capacity: 15,000 (can be increased to 25,000 with temporary arrangements)
Previously known as the Rose Bowl, this ground has acquired iconic status. Located in Southampton, this scenic ground is a great place to soak up the sun and watch a game in a relaxed atmosphere. It is the home ground of Hampshire CCC. The Ageas Bowl hosted its first Test in 2011 featuring England against Sri Lanka. It boasts classic stands and pavilions from where spectators can enjoy the game. Coming to watch a match, you can stay at the recently opened Hilton hotel near the stadium.
Lord's Cricket Ground 
Location: London
Established: 1814
Seating capacity: 28,000
Lord's is the home of cricket and the largest cricket ground in England. The stadium has got its name from Lord Thomas who once owned the European Cricket Council and the MCC. Over 100 Tests have been held on this ground in more than 100 years. Graham Gooch, with his 2,015, has scored the most Test runs at this venue while Ian Botham has claimed the most wickets, 69.
Lord's boasts exquisite architectural beauty which leaves onlookers awestruck. If you visit this arena, you can feast your eyes on such landmarks as the Old Father Time weathervane, the Honours board and the stunning Victorian pavilion. You can enjoy the famed British beef burgers at the Lord's Tavern during a lunch break.
Headingley
Location: Headingley in Leeds
Established: 1890
Seating capacity: 17,500
Headingley is located near the rugby ground in Leeds and is an epicentre of cricket and sports events in the city. Legendary Don Bradman scored triple centuries at this historic arena. Geoff Boycott stroked his 100th first-class hundred there.
To renovate and beautify the ground, a master plan has been unveiled to install permanent floodlight towers and reconstruct the North-South stand to boost its seating capacity to about 20,000. Headingley hosted its maiden concert in 2015 when the ska band Madness performed in front of a 7,500 audience.
Sophia Gardens
Location: Cardiff in Wales
Established: 1893
Seating capacity: 15,643
Sophia Gardens has been the venue of Glamorgan CCC's home matches since 1967 and is also a preferred venue for Test matches. Located near the river Taff and the city centre, it came into the international limelight hosting the 1999 ODI World Cup game between New Zealand and Australia.
The stadium was extensively redeveloped after that and was staging packed Ashes Tests between 2009 and 2015. Today, the arena boasts state-of-the-art facilities like a media center, modern pavilion and player amenities. It was one of the grounds that hosted the 2013 Champions Trophy matches along with Edgbaston and the Oval.
The Oval
Location: Kennington in London
Established: 1845
Seating capacity: 23,500
The Oval is home to Surrey CCC. It has hosted Test matches since the 1800s. This stadium also hosted the maiden representative football game between Scotland and England in 1870 as well as the first FA Cup final.
The Oval is a legendary place where the Ashes series were born in 1882 when Australia won the Test by 7 runs. A mocking obituary in a newspaper led to the creation of the Ashes urn. This stadium has been refurbished and the OCS stand was built in 2005. The Oval was the first sports venue to use gas lamps way back in 1889.
The Riverside
Location: Chester-Le-Street in Durham county
Established: 1995
Seating capacity: 17,000
Numerous international matches have been held at the Emirates Riverside. Its construction began in 1990 and the venue was accepted to host first-class games in 1991. Later, it became ready for Test matches. Riverside is located in front of the Lumley castle. This ground was renovated again in 2008 and permanent floodlights and extra seating were installed to enable the audience to easily view the whole arena. Riverside hosted its first game in 1995 when Warwickshire played Durham.
Trent Bridge
Location: West Bridgford in Nottingham
Established: 1841
Seating capacity: 17,500
One of the famed cricket grounds in England, Trent Bridge is home to Nottinghamshire CCC. Apart from county games, it also hosts Tests and ODIs. The arena was founded in the 1830s and its maiden Test took place in 1889 when England played Australia. This stadium is one of the best locations to watch a cricket match in England. In 2007, Trent Bridge was redeveloped and a new stand was built between the West Wing and the Parr Stand.
Before becoming a cricket stadium, Trent Bridge was used for football games and was the home ground of the Notts County Football Club.
County Ground Bristol
Location: Nevil Road in Bristol
Established: 1889
Capacity: 8,000
This stadium is also known as the Brightside arena, named after its sponsor. It is home to Gloucestershire CCC. Originally, it was called Ashley Down Ground and was bought by legendary W.G. Grace in 1889.
In 1933, Gloucestershire CCC bought the ground back and restored its original name. This venue hosted four games during the 2019 ODI World Cup. In 2009, the stadium was renovated and its seating capacity was increased. Moreover, a smartly designed conference room and media center were added to make the venue even more convenient.
Old Trafford
Location: Old Trafford in Greater Manchester
Established: 1857
Capacity: International – 26,000, domestic – 19,000, concerts – 50,000
Old Trafford has been home to Lancashire CCC since 1864. It is the second-oldest Test arena in England. Initially around 1857, the venue hosted matches of the Manchester Cricket Club. Apart from cricket matches, Old Trafford has also seen many music concerts with performers like Green Day or Rihanna rocking the audience. It was one of the host stadiums during the 2019 ODI World Cup. Old Trafford staged its maiden Ashes Test in 1884.
Gully Cricket Teams
Gully cricket is a term used in the Indian subcontinent for an informal type of cricket that also goes by the names of garden or deef cricket, corridor cricket, beach cricket, street cricket and backyard cricket. This format of cricket refers to the games played by people of all ages on beaches, parking lots, parks, streets, backyards, gardens and other places. In countries like New Zealand, South Africa and Australia children play informal matches in their yard with their neighbours, family and friends.
In gully cricket, players improvise such game aspects as equipment, teams, rules and playing arena. On many occasions, there may be no teams at all. Tennis balls are used as they are softer and easier to play with for novice and amateur cricketers. Quite often, tennis balls are taped with plumbing, electrical or gaffer tape to create a 'swing ball'. In short, gully cricket refers to improvised informal games played by enthusiasts of the sport in any suitable open space.
Similar articles