08.11.2021,16:11 827 0
IPL Auction 2022: Where Will New Franchises Get Players From?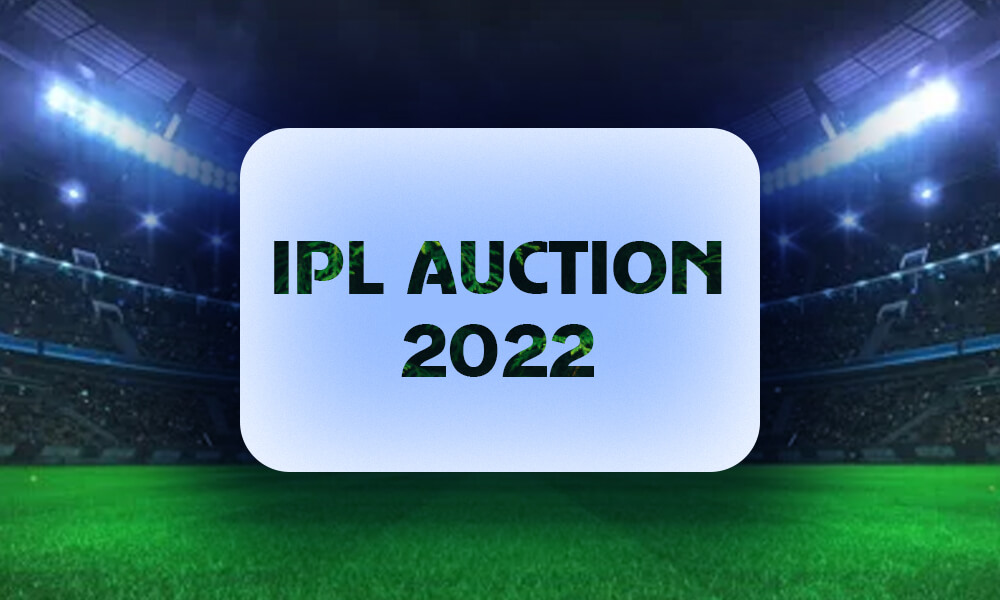 In the 2022 season, the Indian Premier League will have two new franchises based out of Ahmedabad and Lucknow. Ahead of the season, a mega auction will be held. Reports suggest that at most four players (including one overseas and three Indian players, or two each of overseas and Indian players) may be retained by each existing team.
Most Good Players Likely to Be Retained by Current Franchises
According to cricketer-turned-commentator Akash Chopra, the new teams will find it hard to attract marquee Indian players in the IPL 2022, with most of them likely to be retained by their current franchises. In a video he shared on a YouTube channel, Chopra explained why he thought the new franchises would not find it easy to attract Indian players.
Though franchises have been allowed to retain as many as three domestic players, many might opt not to do so. Moreover, some domestic players might want to opt out. Chopra acknowledged that the new teams had been allowed three initial selections. Yet, their cause might not be helped by the allowance, according to Chopra.
List of domestic players who could be retained by their current franchises
Franchise
Players likely to be retained
Chennai Super Kings
Jadeja, Gaikwad, Thakur
Delhi Capitals
Axar Patel, Dhawan, Pant
Kolkata Knight Riders
V Iyer, Chakravarthy, Gill
Mumbai Indians
Sharma, Bumrah, Yadav
Punjab Kings
Md Shami
Rajasthan Royals
Samson
Royal Challengers Bangalore
Kohli, Patel, Chahal
Sunrisers Hyderabad
None
Akash Chopra's analysis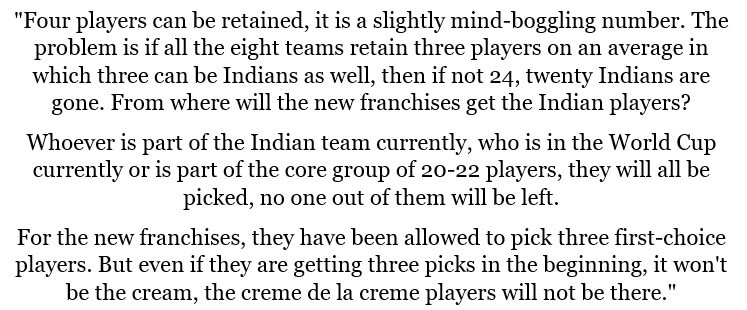 New Franchises Likely to Have Overseas Captains
In conclusion, the 44-year-old commentator said that the Ahmedabad and Lucknow franchises might have no choice except to appoint overseas players as captains.

Conclusion
By Chopra's reasoning, many of the eight existing franchises might choose to retain two to three Indian players. That would take away the best Indian players from contention. However, with players like Shreyas Iyer and KL Rahul likely to put their names up for auction, the new franchises could hope to make winning bids for such stars in the upcoming IPL auction.
Similar news