22.03.2021,12:03 668 0
Rajasthan Royals – IPL 2021 Preview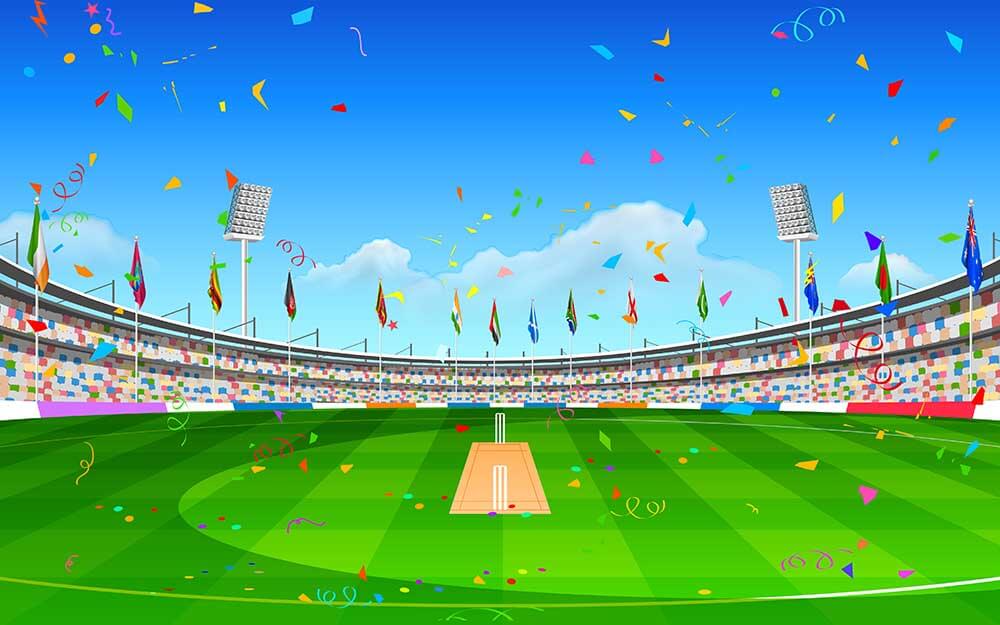 Rajasthan Royals, abbreviated as RR, is one of the eight initial IPL franchises. This team has seen it all, from winning the inaugural season of the IPL to suffering a two-year suspension from the tournament. RR have been experimental with its team, combining emerging talent with experienced international players. RR has had some great captains in the past, including Rahul Dravid, Shane Warne, Shane Watson, Steve Smith and Ajinkya Rahane. Apart from winning the title in the inaugural season and qualifying for the playoffs in 2013 under Rahul Dravid's leadership, RR has struggled to make a mark in the IPL.
Let's take a peek at RR's past, the IPL Auction 2021, and the players to watch out for in the IPL 2021.
Through the Years in IPL
Rajasthan Royals is an Indian Premier League (IPL) team based in Jaipur, Rajasthan. Since 2008, it has been a part of the IPL. Since the beginning of the IPL, RR has been viewed as an underdog, but RR put up a strong showing in the first season and went on to win the tournament, much to everyone's surprise. Shane Warne has been the team's driving force and has worked in a number of roles with the team, including captain and ambassador.
In terms of winning percentage, RR ranks seventh out of eight teams in the IPL. Though there have been a few standout performances from RR players from time to time, the most recent one was a superb knock by Rahul Tewatia in the IPL 2020 season against KXIP, going from 8 for 19 balls to 53 of 31 balls and winning the match for RR.
As an IPL franchise, Rajasthan Royals had to deal with a number of challenges. The BCCI expelled RR from the IPL 2011 due to unreported ownership changes in the team. The team appealed the ruling and they were allowed to participate in the 2011 season. However, RR's troubles did not stop there. In 2015, Rajasthan Royals, along with CSK, were banned from the IPL for two years due to accusations of players and team staff participating in spot-fixing, which violated the BCCI rules. RR did not participate in the 2016 and 2017 IPL seasons.
RR made a return in 2018, with the aim of building a successful squad and the team management seemed to be on the same page. They had an amazing team of star players like Steve Smith, Ajinkya Rahane, Jos Buttler, Ben Stokes and Jofra Archer, but they certainly didn't make the comeback that the team management had predicted.
RR has the lowest brand value among all the IPL franchises. Their total worth is estimated at INR 249 crore. There have been a few sudden changes in the squad, with Sanju Samson taking over as captain for the IPL 2021. Despite signing a three-year contract in 2019, Andrew McDonald will not be the team's head coach this year.
Top Players
Batsmen.
RR's top run-scorer is Sanju Samson. He has scored 2584 points in 107 matches, with an average of 27.78, including 2 hundreds and 13 fifties. Sanju Samson has spent several years with Rajasthan Royals and he has continued to improve and grow as a player with each passing season. With the added responsibility of captaincy, it would be interesting to see how he tackles this challenge.
Jos Buttler was this team's second-highest run-scorer in the IPL 2020. He scored 328 runs in 13 matches at an average of 32.8.
With such players as Jos Buttler, Ben Stokes and David Miller in the team, the experience seems to be with the overseas players in the batting department. Even though these batsmen are capable of wreaking havoc on the bowling side, they struggled to make an impression in the IPL 2020. It is beyond time for these players to perform to the level that the team management expects.
Bowlers.
Jofra Archer has been an excellent addition to this squad, taking 46 wickets in 35 matches at a 7.13 economy. Jofra Archer can do great damage to the batting side with a new ball in his hands and has done an excellent job as RR's opening bowler. Jaydev Unadkat is the team's leading wicket-taker, with 81 wickets in 80 matches and an economy of 8.83. This includes two five-wicket hauls and the best bowling figures of 5 for 25 runs.
Shreyas Gopal, Rahul Tewatia and Mayank Markande lead the spin bowling attack. Shreyas Gopal has been excellent for RR, leading the spin strike. In a match against RCB in 2019, he also claimed a hat trick by dismissing Virat Kohli, De Villiers and Marcus Stoinis.
All-Rounders.
Ben Stokes has been an important player for this team because he can participate in both bowling and batting. Ben Stokes has 28 wickets in 42 games with an economy rate of 8.52. Though the number of wickets may seem poor, Ben Stokes is highly successful when bowling middle overs by maintaining a low economy and putting pressure on the batting side.
Rahul Tewatia has become the team's star player in the IPL 2020. He will certainly be asked to step up and deliver his best performance in the IPL 2021 as well.
IPL 2021 Auction
Rajasthan Royals entered the IPL 2021 auction with a budget of INR 37.85 crore. Before the IPL 2021 auction, RR shocked everybody by releasing Steve Smith. RR was clearly looking for a more aggressive team strategy this season. Just before the auction, Sanju Samson was appointed the new captain of RR. They also released the bulk of their fast-bowling lineup, which includes Ankit Rajpoot, Varun Aaron, Tom Curran and Oshane Thomas. Clearly, in this auction, RR was aiming for effective death bowling options, hopefully, an all-rounder to help the team's lower middle order and to finish matches for RR.
Let's take a look at who RR retained and who they released before the 2021 auction.
| | | |
| --- | --- | --- |
| |  Players Retained  |  Players Released |
| | Sanju Samson, Ben Stokes, Jofra Archer, Jos Buttler, Riyan Parag, Shreyas Gopal, Rahul Tewatia, Mahipal Lomror, Kartik Tyagi, Andrew Tye, Jaydev Unadkat, Mayank Markande, Yashasvi Jaiswal, Anuj Rawat, David Miller, Manan Vohra. | Steve Smith, Ankit Rajpoot, Oshane Thomas, Akash Singh, Varun Aaron, Tom Curran, Anirudha Joshi, Shashank Singh. |
RR had a straightforward plan with INR 37.85 crore at their disposal. They were searching for an all-rounder who could bowl death overs at the end of an innings and also play impactful knocks with the bat. RR still needed to restock their fast-bowling options as the number of fast bowlers had been released prior to the auction.
RR made the highest bid in the history of the IPL, offering 16.25 crore for Chris Morris. This was not the first time RR has gone all-in on a single player; they pulled a similar trick in 2018 when they paid INR 12.5 crore for Ben Stokes. Shivam Dube, another excellent all-rounder choice, was purchased by RR for INR 4.4 crore. Mustafizur Rahman was chosen by RR's team management as a fast bowling option. They paid INR 1 crore for Mustafizur Rahman. Rajasthan Royals has acquired Liam Livingstone, another English batsman who will be introduced to the team.
RR still had INR 13.65 crore available at the close of the auction. Let's take a look at the list of players purchased by RR in the IPL 2021 auction.
Players Bought (Price in INR)
Chris Morris (INR 16.25 crore), Shivam Dube (INR 4.4 crore),

Chetan Sakariya (INR 1.2 crore), Mustafizur Rahman (INR 1 crore),

Liam Livingstone (INR 75 lakh), Akash Singh (INR 20 lakh), KC Cariappa

(INR 20 lakh), Kuldip Yadav (INR 20 lakh).
Important Players for IPL 2021
With the latest improvements to the squad, RR has managed to cover all of its bases. They have outstanding batsmen such as Jos Buttler, Sanju Samson, Ben Stokes, David Miller and Liam Livingstone in their batting lineup.
With Jofra Archer and Chris Morris bowling in the death overs, the bowling attack seems devastating and Mustafizur Rahman's cutter deliveries will do lethal harm to the opposing batting side. Shreyas Gopal has been a match-winner for RR in recent years and will lead the charge of spin bowling attack.
Rajasthan Royals has made significant investments in all-rounders with Chris Morris, Shivam Dube and Rahul Tewatia being the players to keep an eye on this IPL season.
Conclusion
While the team appears to be strong on paper, RR has heavily invested in overseas talent, leaving the squad's young domestic players as a weak link. RR must note that no matter how big their bench strength of overseas players is, they can only play four at a time. Domestic batsmen are inexperienced in this team; RR must ensure that domestic young talent such as Riyan Parag and Yashavi Jaiswal are included in the squad and given adequate opportunities to play in the tournament. They have a new captain with no experience in high-pressure tournaments, though Sanju Samson has been with RR for a while and has had outstanding mentors. Sanju Samson's ability to control his squad on the field will be critical in deciding the team's fate in the IPL 2021.
This squad seems to have a long road ahead before lifting the IPL 2021 trophy. It would be exciting to see how they conquer these challenges and perform in this tournament.
Similar news