06.12.2021,15:12 244 0
Ajaz Patel's Hometown Match in Mumbai Triggers Nostalgia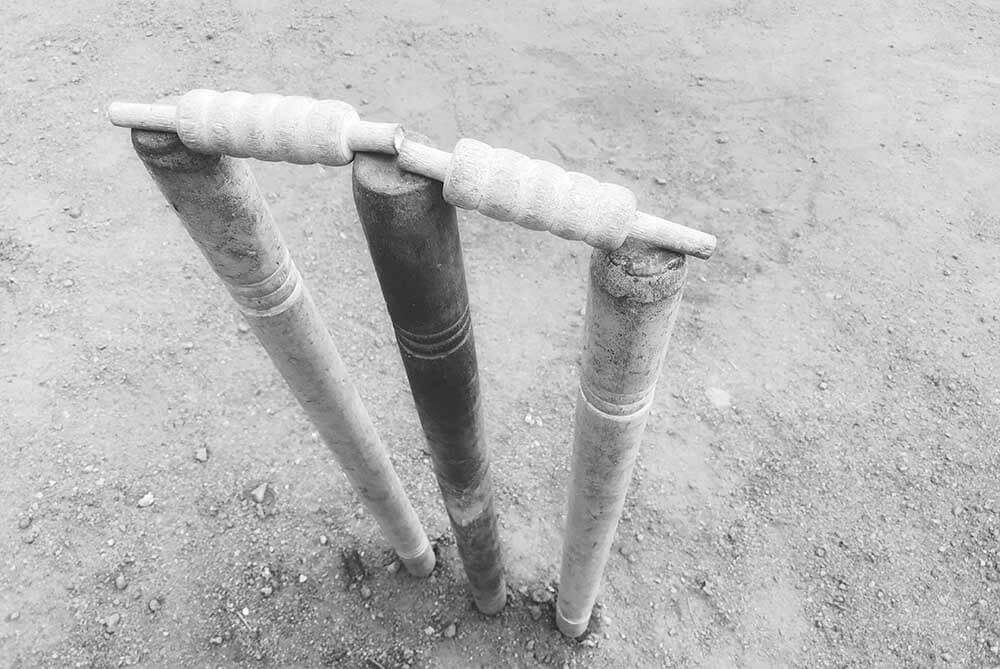 New Zealand will play the second and last test match of the series against India on Dec 3, 2021, in Mumbai at the iconic Wankhede stadium. If the first test match laid precedence to the type of pitches to be played on during this test series, New Zealand's leading spinner, Ajaz Patel, will play a critical role if New Zealand emerges victorious in this encounter against India.
Interestingly, New Zealand's spinner, Ajaz Patel, shares a special bond with the Wankhede stadium and Mumbai. Being born in Mumbai, Ajaz now will return to his birthplace as the lead spinner in New Zealand's lineup and thus want to perform against an opposition who pride themselves on being good players of spin bowling. Therefore, claiming the wickets of batsmen like Cheteshwara Pujara, Mayank Agrawal, Shubman Gill, and Virat Kohli is a challenge that Ajaz will be looking forward to taking on.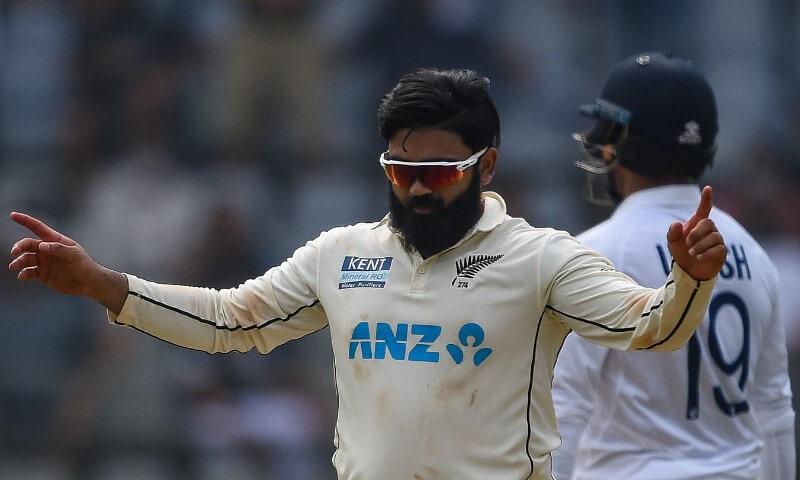 In an online conference,
Ajaz Patel
shared his excitement about playing at Wankhede stadium and said he had visited the stadium not as a player but as a spectator during the IPL. He also said that it's a proud moment for him as his friends and family will now have an opportunity to watch him play live at the iconic Wankhede stadium.
Patel and Ravindra's Resistance in the First Test Match
Going into the second test match, India will be full of confidence as they were quickly the better side for most of the first test match in which they narrowly missed out on victory. Playing the first match of the 2-match series in Kanpur, India managed to score 345 runs with the help of debutant Shreyas Iyer's ton and Jadeja and Ashwin's helpful contribution in the end. Against this, New Zealand piled up 296 runs, with Tom Latham and Will Young hitting fifties in the process. Axar took five wickets in the second innings and helped India lead more than 60 runs. India declared its second innings at 234/7, giving New Zealand a target of 284 in the 4th innings; chasing a target of 280 plus in 4th innings in sub-continent conditions has its challenges. The duo of Jadeja and Ashwin quickly dismissed New Zealand's top order, and India looked all set for another victory on home soil. But, the resistance that Rachin Ravindra and Ajaz Patel put up with the bat was a commendable effort that helped New Zealand avoid defeat in the first test match.
Both of them played nine overs in total, and Patel faced Ravindra Jadeja in the final over of the match. In the post-match statement, both Ajaz and Rachin said that they weren't thinking of the final result of the match and instead were focused on playing the ball with a straight bat. The grit and determination shown by the lower order are what helped New Zealand draw the first test match. 
Ajaz Patel Stats and Records
The left-arm spinner Ajaz Patel hasn't got a lot of opportunities to prove his worth in the New Zealand team. Still, in the handful of opportunities that he has earned, Ajaz has made the most of the, travelling with the side since 2018; in his 10 Test appearances, he has claimed 29 wickets to his name, including two 5-wicket hauls and has helped prevent the opposition from scoring runs, something that builds pressure on the batsmen and ultimately contributes to them losing their wicket.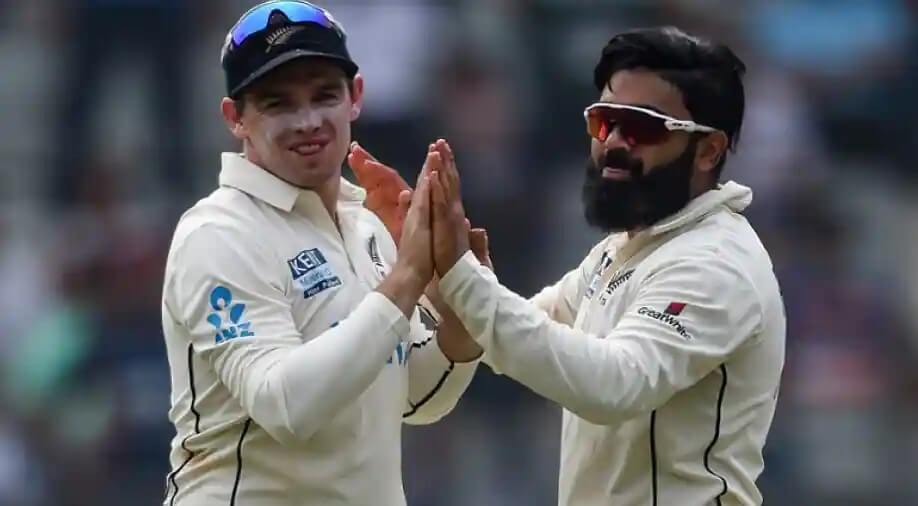 Patel vs Santner
As of the past two years, Mitchell Santner has been the first-choice spinner for New Zealand as it's his batting ability that provides balance to the squad. Santer is also a very effective bowler in sub-continent conditions and has claimed 41 wickets in his Test career until now. However, he isn't someone that can be called a genuine spinner and is more of an all-rounder. In Ajaz Patel, New Zealand has found a genuine spinner who has the ability and control to bamboozle the best of oppositions on a turning track like the ones in the subcontinent.
All to Play for in the Second Test
The second test will be played between 3rd Dec to 7th, and the series is up for grabs. New Zealand will be looking to put in a better performance with the bat, while India will be looking to close out the match, which they were unable to win the first test match. Ajaz Patel will have to lead New Zealand's bowling attack to dismiss team India for a low total.
Conclusion
Returning to the Wankhede stadium and representing your country is a feeling that not many cricketers get to experience. It most certainly is a significant achievement for New Zealand's spinner Ajaz Patel. However, he cannot let emotions get the better of him as it may adversely affect his ability to take wickets. His ability with the ball in his hand will be judged in the second test match when he bowls to India's captain Virat Kohli as he makes his way into the playing XI.
Cric-life.com is a platform that assists you in following the latest happenings in the world of Cricket. You'll find news related to multiple tournaments and individual players on this. In addition to that, you can inform yourself of the stats and figures that revolve around the game. Do check it out.
Similar articles