02.10.2020,13:10 5721 0
Wankhede Stadium Mumbai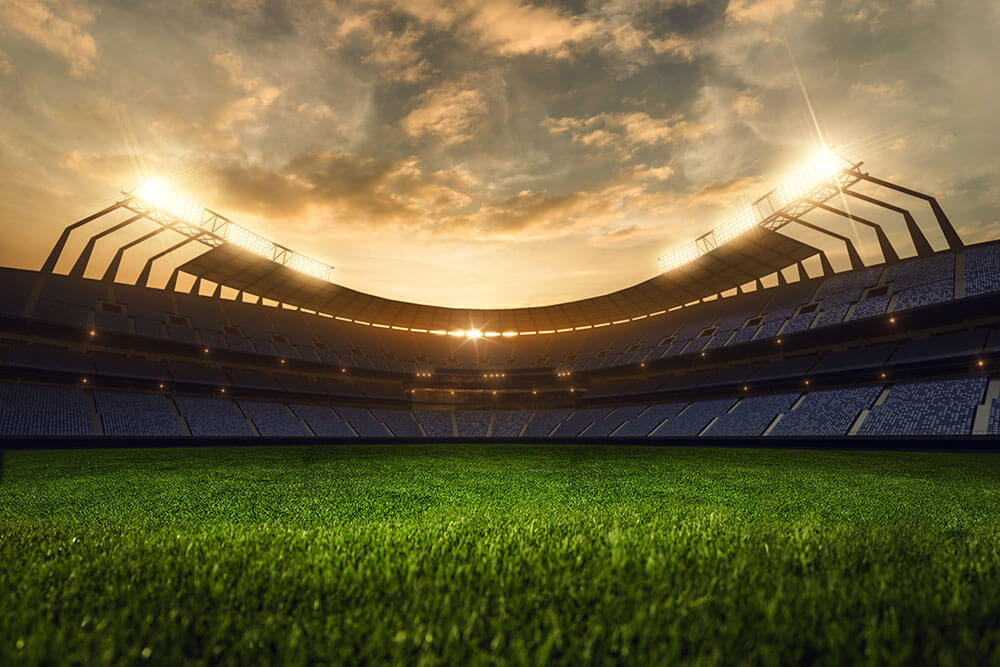 Wankhede Stadium Test Records
mg class="aligncenter wp-image-16841 size-full" src="https://www.cric-life.com/wp-content/uploads/2020/06/banner.jpg" alt="" width="600" height="160" srcset="https://www.cric-life.com/wp-content/uploads/2020/06/banner.jpg 600w, https://www.cric-life.com/wp-content/uploads/2020/06/banner-300x80.jpg 300w" sizes="(max-width: 600px) 100vw, 600px" />
Wankhede Stadium is an international cricket stadium located in Churchgate, Mumbai. Wankhede is the home ground for the Mumbai Cricket team and Mumbai Indians (IPL Franchise). Built on over 13.5 acres, the Wankhede Stadium is named after Sheshrao Krishnarao Wankhede, a politician and then acting president of the Mumbai Cricket Association (MCA) (previously known as Bombay Cricket Association). Over a period of 46 years since its inauguration in 1974, Wankhede stadium has witnessed Ravi Shastri's six sixes in an over in a Ranji game, the 2011 World Cup final, God of Cricket Sachin Tendulkar's final match and many breathtaking games. It is the second-largest stadium in India. This ground is as essential to India as Lord's to England or Melbourne to Australia. Being situated at the heart of the economic hub of India gives it a different allure.
HiHistorymbai, known as the cricket capital of India, has hosted Test matches on three cricket grounds. Before World War II it used to host Test matches at Bombay Gymkhana. After World War II, over 17 Test matches events were held at the Cricket Club of India's (CCI) Brabourne Stadium. A dispute started between the CCI and MCA over the allocation of tickets for Test matches and reached its peak after a game between India and England in February 1973. Mr. Wankhede decided to part ways with the CCI and built a new stadium for the MCA less than a mile away from Brabourne Stadium. It was designed by a 28-year-old architect, Shashi Prabhu. Surprisingly, he finished building the stadium in 11 months and 23 days with a budget of 1.87 crores (USD 7 million at that time). It had a clubhouse and a stand to accommodate 7000 spectators and was kept open on 3 sides. Over time, its sitting capacity was increased to 45000 spectators. PitcPitch and Ground Structureted in close proximity to the Arabian Sea, the Wankhede stadium favours swing bowlers with the breeze coming during the early hours of a day. But as the day proceeds, the pitch starts favouring spinners in an odd way. The ball spins a lot from the last session of the second day or at the beginning of the third day. Recent results are a clear indication of the help offered by the pitch to the spinners. As it doesn't offer much help to a new ball, it favours batsmen in ODIs. The pitch is made of red soil and hence, offers consistent low bounce. It has been the most result-oriented pitch in recent years. Sudhir Naik is the current pitch curator of Wankhede Stadium.
To host day and night matches, Wankhede stadium was renovated in 1996 by installing floodlights. Another upgrade was done before the 2011 ICC World Cup. The new stadium has suspended cantilever roofs to ensure a better view for spectators. The exhaust on the roof ensures the breeze from the west side to flow in and helps to cool the stadium.  The current bucket seating has reduced the stadium capacity to 33500.
The stadium has two ends, Garware Pavilion End and Tata End. There are seven stands named Sachin Tendulkar Stand, Sunil Gavaskar Stand, Vijay Merchant Stand, MCA Pavilion, Divecha Pavilion, Garware Pavilion and North Stand.
RecordsRecordsde Stadium Test Records
Since its inauguration in 1974, Wankhede Stadium has hosted 25 Tests out of which 18 games have ended in results. The West Indies won the first Test by 201 runs thanks to a heroic 242 runs by their captain Clive Lloyd. India has won 11 games and lost 7 out of the 25 Tests. South Africa has a 100% record, winning their only Test at Wankhede in 2000. Sunil Gavaskar tops the highest run-scorer chart with 1122 runs in 11 matches at an average of 56.10 and 5 centuries, while Anil Kumble leads the wicket-taking table with 38 wickets in 7 games at an average of 21.86. India has scored 631 against England to top the highest total in an innings. Wankhede hosted the final game of Sachin Tendulkar's cricket career in November 2013. India won the Test by an innings and 126 runs. Tendulkar has scored 921 runs on this ground in 11 Tests at an average of 48.47.
Wankhede Wankhede Stadium ODI Recordshosted its first ODI thirteen years after the first Test match. India won the game against Sri Lanka by 10 runs. Mohammad Azharuddin scored a century and remained not out on 108. Wankhede Stadium has hosted 22 ODIs so far and 55% of the time the results have favoured the team batting first. India has won 10 out of 19 ODIs played there, while Australia has an impressive record, winning 3 out of 4 ODIs. Sachin Tendulkar tops the list of the highest run-scorers with 455 runs in 11 games at an average of 41.36. Indian medium-pace bowler Venkatesh Prasad has taken 15 wickets in 6 matches at an average of 14.86 to lead the wicket-takers list at this ground. The highest total in an innings belongs to South Africa who scored 438 runs for 4 wickets against India in 2015.  South Africa won that game by a whopping 214 runs. Wankhede SWankhede Stadium T20I Recordses have been played at Wankhede Stadium. India hosted England in the first game in 2012. England won the game by 6 wickets. India has won 2 out of the 4 games played at Wankhede. In T20Is, the team batting second at Wankhede has won 5 times. Virat Kohli has scored 197 runs in 3 games to top the list of most runs at an average of 197. South African pacer Kyle Abbott tops the list of leading wicket-takers with 5 wickets at an average of 15.40. Team India has scored 240 runs for 3 wickets in the last T20I held at the venue which has been the stadium's highest run tally in an innings. Wankhede StaWankhede Stadium World Cup Recordsdium has hosted 7 ICC World Cup matches including the final in 2011 and 4 ICC World Twenty20I matches. In the 2006 T20I World Cup, the semifinal match was lost by India by 7 wickets against the West Indies who went on to win that World Cup. In the 2011 ICC ODI World cup final game between India and Sri Lanka, India successfully chased the target of 275 runs by 6 wickets and 10 balls to spare. Indian captain Mahendra Singh Dhoni hit a six to Sri- Lankan pacer Nuwan Kulasekara to bring back the World Cup to India after a gap of 28 years. That six will certainly be remembered for generations to come and it has placed the Wankhede Stadium in the hearts of more than a billion Indians. Wankhede StaWankhede Stadium IPL Recordshede Stadium is the home of the Mumbai Indians (MI) franchise in the Indian Premier League (IPL). Royal Challengers Bangalore (RCB) won the first of the IPL games held at Wankhede by 5 wickets. Wankhede holds the IPL record for the greatest win margin by balls remaining. Mumbai Indians won against Kolkata Knight Riders with 87 balls to spare while chasing 68 runs. Mumbai Indians have won 40 games out of the 67 played at Wankhede Stadium. ConclusionConclusion4 international matches played so far, Wankhede has provided some astonishing run chases and some breathtaking defending. 8 of the last 10 Test games have ended in results. The second-largest stadium in India. Mumbai Cricket Association(MCA), is planning to start special tours open to the public soon.
Similar articles