26.08.2020,13:08 462 0
Batsmen with Most Test runs in 2019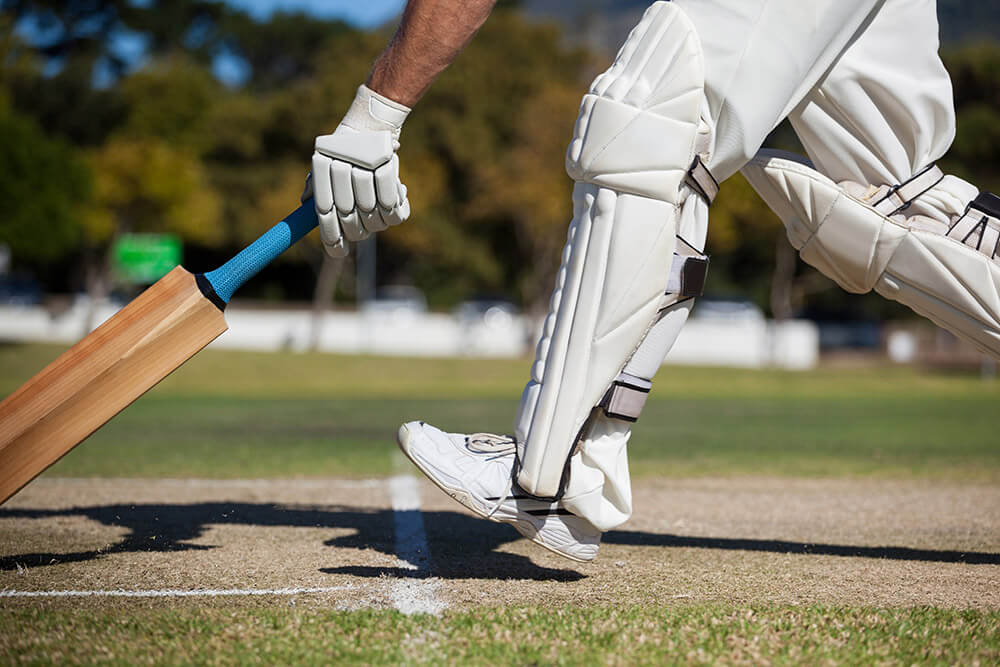 Batsmen with Most Test runs in 2019
Marnus Labuschagne (AUS)
Marnus Labuschagne led the pack with 1022 runs in 10 Tests at an average of 68.13 with 3 tons and 6 fifties. After 38 against the touring Indians in Sydney, he made a match-winning 81 against Sri Lanka at Brisbane. In the Ashes in August, Labuschagne scored 74 and 80 in a lost game at Leeds. He had match-winning scores of 67 and 11 in Manchester before making 48 and 14 in a lost game at the Oval. Playing against the Pakistan tourists in November, Marnus had successive match-winning scores of 185 and 162 at Brisbane and Adelaide, followed by some more match-winning innings of 143 and 50 against New Zealand at Perth. In the Boxing Day Test at Melbourne, Labuschagne made 68 and 14 to cap a brilliant year.
Steve Smith (AUS)
Smith was next with 873 in 7 Tests at 79.36 with 3 tons and 3 fifties. Returning from a Test ban, Smith scored 144 and 143 in Birmingham. After suffering a concussion during his next innings of 92 at Lord's, Smith scored 211 and 82 at Manchester. He capped off a brilliant Ashes with 80 and 23 in the last game at the Oval. Rare failures of scoring 4 and 36 against Pakistan at Brisbane and Adelaide were followed by innings of 43 and 16 at Perth against the touring New Zealanders, Smith showed glimpses of his Ashes form with 85 at Melbourne.
Rory Burns (ENG)
England's search for a Test opener ended when Rory Burns made 824 runs in 12 Tests at 35.83 with 2 tons and 5 fifties in 2019. After 145 from three matches in the West Indies in January, Burns made an impression on the Ashes' audience, scoring 390 in 5 games with a ton and 2 fifties. He kept that form for the tour of New Zealand where he made a brilliant 101 at Mt Manganui and capped off his year with an innings of 84 at Centurion against South Africa.
Joe Root (ENG)
Root made 774 in 11 Test matches at 48.25 with 2 tons and 4 fifties. Root had scores of 4 and 22 at Barbados on England's tour of the West Indies in January followed by identical scores of 7 in each innings at North Sound. Root found his form with 122 at Gros Islet. In the Ashes in August, he showed different result on different occasions. After 57 and 28 in a lost game at Birmingham Root got 14 and 0 at Lord's, 0 and 77 at Leeds, 71 and 0 at Manchester before signing off with 57 and 21 at the Oval. On the November tour of New Zealand, scores of 2 and 11 at Mt Maunganui did little to prepare his critics for a magnificent 226 at Hamilton. He capped a seesaw year with 29 and 48 against South Africa at Centurion.
Ben Stokes (ENG)
His 772 in 10 Tests at 48.25 with 2 tons and 4 fifties made the world sit up and take notice of Ben Stokes. He began the year with 186 runs in three Tests on the tour of the West Indies with the highest score of 79. Stokes announced his return to the top with his 441 runs in 5 games at 55.12, including 2 tons, in the brilliant Ashes series that followed. His 135 not out at Leeds in an improbable chase of 367 to win was arguably one of the greatest Test innings ever played. However, barring 91 against New Zealand at Mt Maunganui, Stokes did not have much else to show for his effort in the rest of the year.
Mayank Agarwal (IND)
Mayank Agarwal announced the arrival of Generation Next in Indian cricket with a brilliant 754 runs at 68.50, with 3 tons and 2 fifties, in 2019. He made up for a mediocre tour of the West Indies in which he got 157 runs in five innings by scoring centuries, including a double hundred, in successive matches on South Africa's tour of India. He followed that up with a double ton against Bangladesh at Indore.
Travis Head (AUS)
Travis Head offered Cricket Australia another batting option for the future with 742 runs in 12 Tests at 49.4, as well as 2 tons and 4 fifties scored in 2019. After a poor game against India at Sydney, Head made 304 in two matches against the touring Sri Lankans. In the Ashes in England, he made 191 runs in eight innings. Returning to Australia, he followed up a mediocre game at Brisbane against Pakistan, with 203 runs in two Tests against New Zealand.
David Warner (AUS)
In 2019, David Warner made 725 runs in 9 matches at 48.33 with two tons and one fifty. Upon his return to Test cricket alongside Smith after serving a Test ban, Warner had a poor Ashes series, scoring 95 runs in 10 matches. However, back home he more than made up for it with innings of 154 and 334 not out against Pakistan, following that up with 141 runs in four innings against New Zealand in a year of mixed fortunes.
Quinton de Kock (SA)
De Kock had 713 in 8 matches at 47.6 with 2 tons and 5 fifties in 2019. After scoring 209 in two matches against the visiting Pakistan team he milked the visiting Sri Lankans for 222 runs in two games. After a good start with 111 in his opening innings on the tour of India de Kock went into a slump, garnering just 156 runs in 6 innings. He finished the year on a high note, scoring 95 and 34 at Centurion in a match won by South Africa.
Joe Denly (ENG)
Denly completes the list with 681 runs in 11 games at 32.43 in 2019, including 6 fifties. After a mediocre tour of the West Indies, in which he scored only 112 runs in four innings, Denly continued his poor form against Ireland at Lord's. The Ashes series turned out to be a mixed bag though he ended it with a match-winning innings of 94 at the Oval.
| | | | | | | | | | | | | | |
| --- | --- | --- | --- | --- | --- | --- | --- | --- | --- | --- | --- | --- | --- |
| Player | Mat | Inns | NO | Runs | HS | Ave | BF | SR | 100 | 50 | 0 | 4s | 6s |
| M Labuschagne (AUS) | 11 | 17 | 0 | 1104 | 185 | 64.94 | 1991 | 55.44 | 3 | 7 | 0 | 129 | 2 |
| SPD Smith (AUS) | 8 | 13 | 0 | 965 | 211 | 74.23 | 1715 | 56.26 | 3 | 4 | 0 | 111 | 6 |
| JE Root (ENG) | 12 | 23 | 0 | 851 | 226 | 37.00 | 1837 | 46.32 | 2 | 4 | 3 | 92 | 1 |
| RJ Burns (ENG) | 12 | 23 | 0 | 824 | 133 | 35.82 | 1882 | 43.78 | 2 | 5 | 1 | 106 | 0 |
| BA Stokes (ENG) | 11 | 21 | 3 | 821 | 135* | 45.61 | 1559 | 52.66 | 2 | 4 | 1 | 90 | 17 |
| MA Agarwal (INDIA) | 8 | 11 | 0 | 754 | 243 | 68.54 | 1277 | 59.04 | 3 | 2 | 0 | 91 | 18 |
| TM Head (AUS) | 11 | 17 | 2 | 742 | 161 | 49.46 | 1365 | 54.35 | 2 | 4 | 1 | 98 | 1 |
| DA Warner (AUS) | 9 | 16 | 1 | 725 | 335* | 48.33 | 1164 | 62.28 | 2 | 1 | 3 | 75 | 1 |
| Q de Kock (SA) | 8 | 15 | 0 | 713 | 129 | 47.53 | 903 | 78.95 | 2 | 5 | 1 | 96 | 7 |
| JL Denly (ENG) | 11 | 21 | 0 | 651 | 94 | 31.00 | 1567 | 41.54 | 0 | 6 | 0 | 87 | 4 |
| AM Rahane (INDIA) | 8 | 11 | 2 | 642 | 115 | 71.33 | 1285 | 49.96 | 2 | 5 | 0 | 75 | 3 |
| Babar Azam (PAK) | 6 | 11 | 2 | 616 | 104 | 68.44 | 852 | 72.30 | 3 | 3 | 0 | 84 | 2 |
| V Kohli (INDIA) | 8 | 11 | 2 | 612 | 254* | 68.00 | 967 | 63.28 | 2 | 2 | 2 | 78 | 3 |
| LRPL Taylor (NZ) | 8 | 12 | 1 | 607 | 200 | 55.18 | 945 | 64.23 | 2 | 3 | 0 | 60 | 6 |
| TWM Latham (NZ) | 8 | 12 | 0 | 601 | 161 | 50.08 | 1141 | 52.67 | 3 | 1 | 1 | 63 | 4 |
| BJ Watling (NZ) | 8 | 11 | 1 | 559 | 205 | 55.90 | 1356 | 41.22 | 2 | 2 | 0 | 58 | 1 |
| RG Sharma (INDIA) | 5 | 6 | 0 | 556 | 212 | 92.66 | 732 | 75.95 | 3 | 0 | 0 | 65 | 20 |
| MS Wade (AUS) | 9 | 16 | 2 | 532 | 117 | 38.00 | 925 | 57.51 | 2 | 1 | 1 | 66 | 3 |
| FDM Karunaratne (SL) | 8 | 15 | 0 | 527 | 122 | 35.13 | 1114 | 47.30 | 1 | 3 | 0 | 55 | 1 |
| KS Williamson (NZ) | 8 | 12 | 2 | 514 | 200* | 51.40 | 858 | 59.90 | 2 | 2 | 2 | 60 | 1 |
Similar articles