26.08.2020,13:08 428 0
Most Wickets in World Cup 2019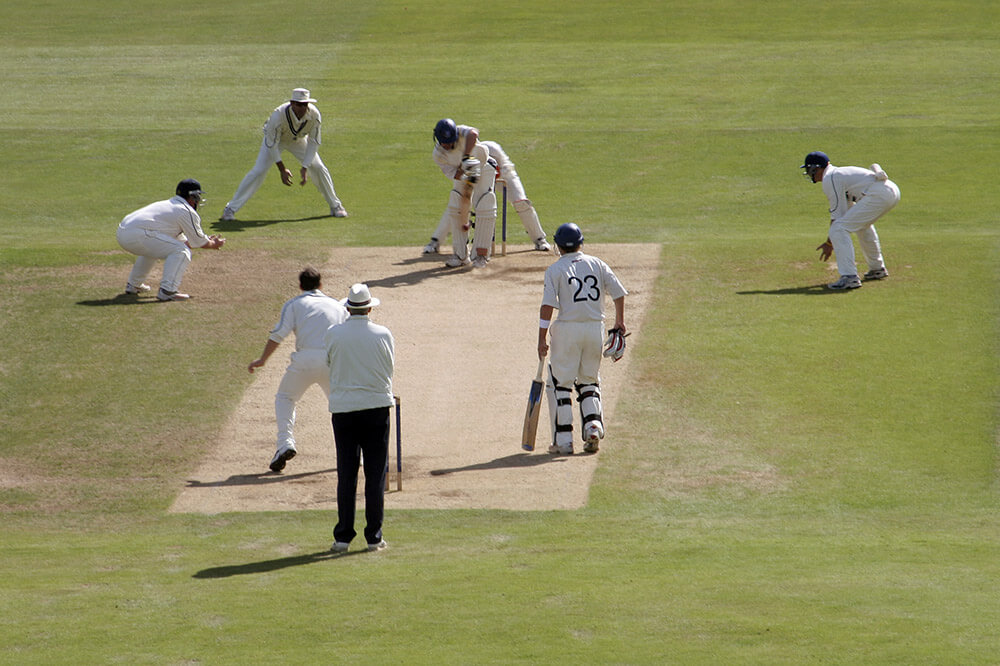 In a tournament that saw a deluge of runs, 10 bowlers proved that they were not deterred by the modern preference of ground curators for batting wickets for ODIs. Their ability to provide breakthroughs at crucial stages of games made the event an exciting contest, not least in the final that ended in a low-scoring tie. In this article, we will take a look at the brave men who dared to take on the world's best batsmen at the world's biggest stage – the World Cup – and ended up winning.
Top 10 Bowlers with Most Wickets in the 2019 World Cup
1. Mitchell Starc – 27 wickets
Starc's consistent wicket-taking ability in the league matches helped Australia reach the semifinal. His 5/46 against the West Indies was particularly impressive who but Starc's late burst of wickets might have chased down the target of 289. The West Indies appeared ready to chase down the target of 289 that Australia had set for them. Starc produced figures of 5/46, underscoring his ability to break partnerships. Crucially, he removed the dangerous Russell in the 39th over of the West Indian innings to reduce them to 6/215. Finch had to rely on Starc to quell a lower-order fightback by dismissing Braithwaite and Holder to help Australia prevail by 15 runs. He also had match-winning figures of 4/43 against England and 5/26 against New Zealand. However, Australia exited the World Cup after being bowled out cheaply for 223 in the semifinal against England.
2. Lockie Ferguson – 21 Wickets
Ferguson's match-winning performances of 3/23 against Sri Lanka, 4/37 against Afghanistan, 3/59 against South Africa and 3/59 against the West Indies were instrumental in helping New Zealand reach the knockout stage. His showing against Sri Lanka helped dismiss the Asian outfit for a low score of 136. New Zealand chased down the target without losing a wicket. Against SA, he got the important wickets of du Plessis and Miller, while against the West Indies, he got rid of Hetmyer in the top order but more importantly snared Cottrell in the tail in a match in which the Kiwis prevailed by five runs. In the final against England, Ferguson's 3/50 was crucial in ensuring that England tied the score and did not win outright, especially as he took the important wickets of Bairstow, Buttler and Woakes. 
3. Jofra Archer – 20 Wickets
While Archer's three-wicket hauls against South Africa, Bangladesh, the West Indies and Afghanistan in the league matches played their part, Jofra made a huge impact in the knockout games. His 2/32 in the semifinal against Australia included Finch's first-ball dismissal and later the scalp of the dangerous Maxwell. In the final, his willingness to bowl the Super Over underscored England's positive intent that saw them lift their first ODI World Cup.
4. Mustafizur Rahman – 20 Wickets
Mustafizur Rahman made a great performance in Bangladesh's first league match against South Africa. Chasing a huge target of 331, the wickets of Miller, Duminy and Morris by Rahman took away the momentum of the SA innings. While fifers against India and Pakistan helped advertise Rahman's big match temperament, his 3/59 against the West Indies was a standout performance – without his dismissal of Hope, Hetmyer and Russell Bangladesh would not have won that match.
5. Jasprit Bumrah – 18 Wickets
Not for nothing is Bumrah considered among the most dangerous bowlers in the world. With his ability to bowl yorkers at will, he is hard to get away for runs, which makes him an indispensable asset for India. He was particularly impressive against Australia with 3/61. The West Indies batsmen were all at sea against Bumrah accounting for his ridiculous figures of 2 for 9. Bumrah's match-winning ability added to India's strong batting had them counted among the favourites for the Cup.
6. Mark Wood – 18 Wickets
Mark Wood did not play every match for England but made a good fist of every opportunity he got. His most impressive performance was arguably against the West Indies. His 3/18 included the crucial wickets of Hope and Russell. His 3/34 against New Zealand at Chester-le-Street contributed in a way to England's eventual win against the same rivals in the final.
7. Mohammad Amir – 17 Wickets
Mohd Amir had not been among the wickets in the lead up to the World Cup but reversed the wicket draught at the biggest stage. His 2/67 against England included the wicket of the in-form Buttler. His big=match temperament showed in lost causes against Australia (5/30) and India (3/47) wherein Amir was the only bowler to command respect from strong batting lineups. His 2/49 helped lay South Africa low.
8. Trent Boult – 17 Wickets
Boult's effort with the new ball was instrumental in helping New Zealand to win their first four games so that despite subsequent losses to Australia and England, New Zealand remained in the fray. Arguably his best performance came in the semifinal against India — his 2/42 included the crucial wickets of Kohli and Jadeja.
9. Shaheen Afridi – 16 Wickets
Shaheen Afridi is one of the most exciting new talents in the Pakistan team. Unfortunately for the young fast bowler, the team management ignored him in some important matches. However, Afridi made the most of the chances he got, snapping up 6/35 against Bangladesh, 4/47 against Afghanistan, 3/28 against New Zealand, all match-winning efforts.
10. Chris Woakes – 16 Wickets
Chris Woakes justified England's horses-for-courses policy as his return to ODI action during the World Cup proved to be a critical decision that may have tilted the odds in England's favour. Woakes penchant for providing timely breakthroughs proved providential for England and his most impressive performances came in the biggest games of all. First, he helped lay India low with 2/58 including the wickets of Rahul and Sharma in the league game against the sub-continental giants. Then he grabbed 3/20 to blow Australia away in the semifinal. Most importantly, he came good in the final against New Zealand with figures of 3/37.
Player
Mat
Ov
M
Runs
Wkts
3W
5W
Avg
Econ
Best
1
Mitchell Starc Australia
10
92.2
5
502
27
2
2
18.59
5.43
5/26
2
Lockie Ferguson New Zealand
9
83.4
3
409
21
5
0
19.47
4.88
4/37
3
Jofra Archer England
11
100.5
8
461
20
5
0
23.05
4.57
3/27
4
Mustafizur Rahman Bangladesh
8
72.1
2
484
20
2
2
24.20
6.70
5/59
5
Jasprit Bumrah India
9
84
9
371
18
3
0
20.61
4.41
4/55
6
Mark Wood England
10
89.4
2
463
18
3
0
25.72
5.16
3/18
7
Mohammad Amir Pakistan
8
73
5
358
17
2
1
21.05
4.90
5/30
8
Trent Boult New Zealand
10
99
4
479
17
2
0
28.17
4.83
4/30
9
Shaheen Afridi Pakistan
5
47.1
3
234
16
2
1
14.62
4.96
6/35
10
Chris Woakes England
11
85
6
446
16
3
0
27.87
5.24
3/20
Similar articles