23.09.2021,15:09 152 0
BBL Shakes Things up with Rejigged Venues and Tighter Schedule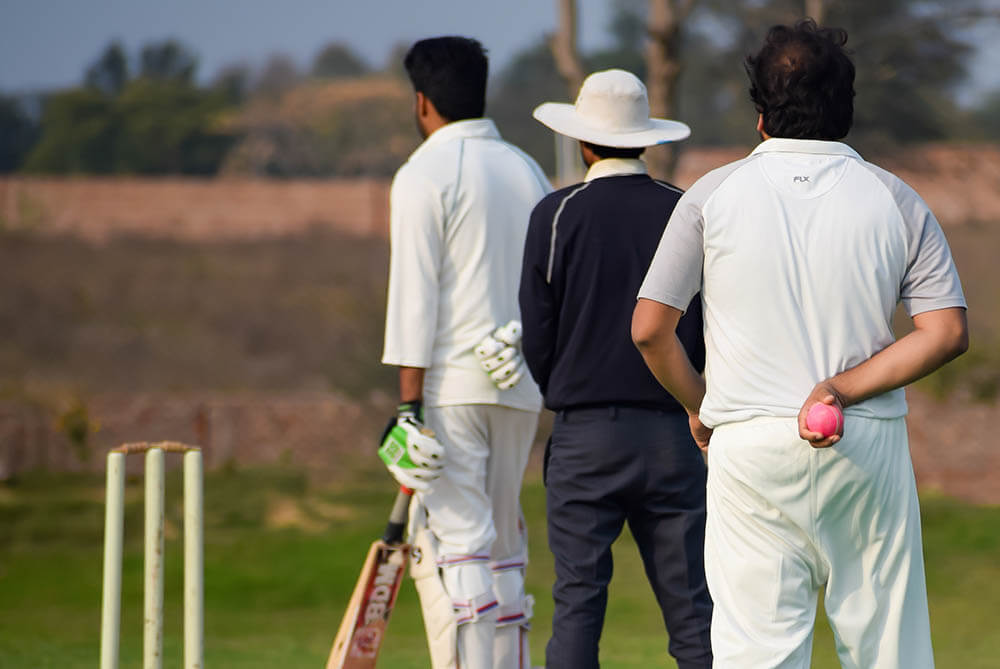 The Big Bash League, the most revered domestic T20 competition in the world after the IPL, is attempting to restore some of its lost glory by improving venues and fixtures.
Alistair Dobson, the general manager of the Big Bash League for Cricket Australia, declared the changes in a statement, adding the hope that this iteration of the BBL will be bigger than ever.
After 4 years of haphazard organising that saw the tournament stretch into February, this year's BBL schedule sees the tournament begin on December 5th and end on January 28th. In other words, any BBL cricket fans are in for a very busy December through January.
The league stage will begin on the aforementioned December 5th, with 46 days of non-stop cricket following. That means we will get to see plenty of multi-header days in this BBL. Three playoff matches will take place starting January 21st after a day's break from cricket, with the Challenger taking place on the 26th and the final a day after that. 
To make the tournament more balanced than last time, 14 different venues have been taken into consideration for the 61-match competition, with full-fledged home and away fixtures for the league stage set to hopefully be a reality provided COVID-induced inter-region travel restrictions are a thing of the past by then. This should help the BBL come out of the shadow of controversies such as the one it faced last year when the unavailability of certain venues prevented many teams from getting their allotted number of home matches while giving others a disproportionate number of them.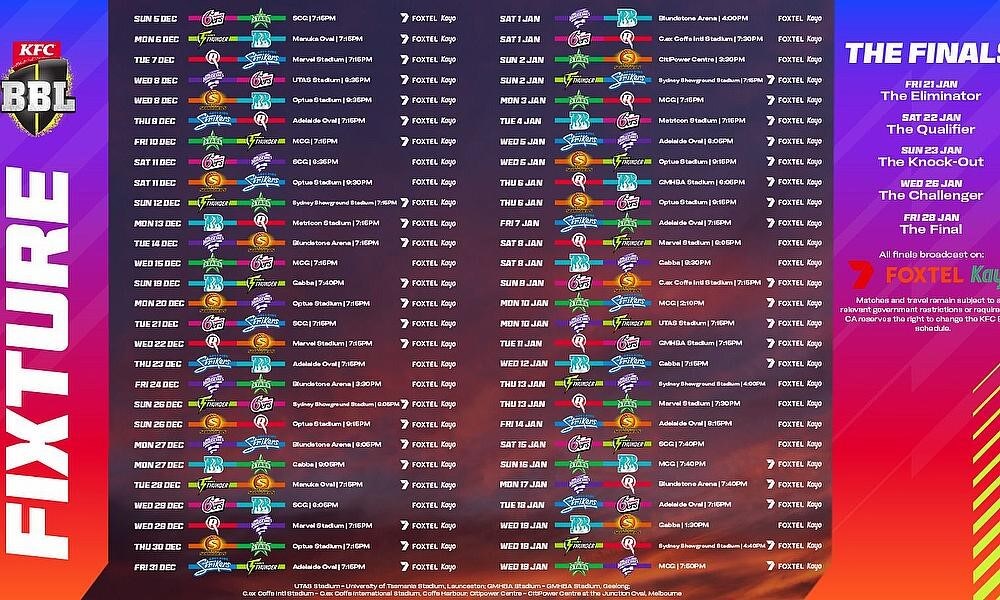 The venues to be used are still subject to changes based on travel restrictions, but those named so far are Sydney Cricket Ground, Sydney Showground Stadium, Melbourne Cricket Ground, Docklands Stadium, Blundstone Arena, Perth Stadium, Adelaide Oval, Brisbane Cricket Ground, Manuka Oval, GHMBA Stadium, Kardinia Park, Coffs Harbour International Stadium, York Park, and the Junction Oval. 
Although still in some doubt, if these fixtures take place as planned, it should relieve a lot of the bubble fatigue many players have been complaining about and even taking breaks as a result of. Conversely, players may have to travel vast distances across the massive country of Australia very frequently in order to catch the matches, making physical fatigue an important concern.
Another point of concern is the simultaneous running of the Ashes Test Series, which will siphon important Australian national team players away from the BBL, leaving many teams in unfair, lop-sided situations as it did last season.
Despite all the potential and existing hiccups, the BBL 2021/2022 promises to be a cracker. Keep up to date with news about the BBL right here on cric-life.com.
Similar articles