20.09.2021,15:09 266 0
Billings back with Bayliss and Hales at Sydney Thunder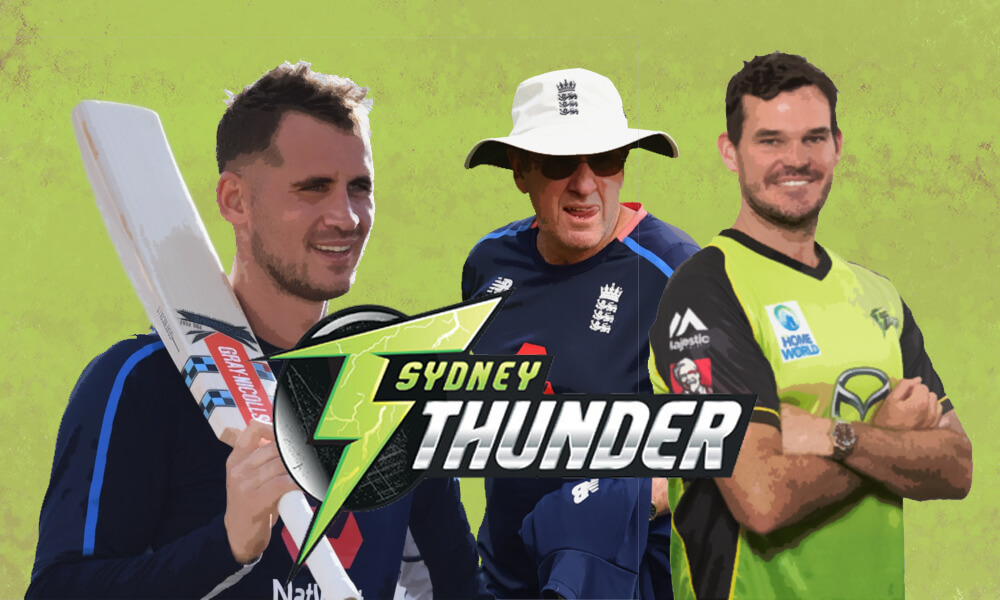 Sydney Thunder is putting its band together with Sam Billings re-signing for another season of the BBL. This time the player will be under new coach Trevor Bayliss who was formerly the mentor of England.
In the previous season, Billings was a prominent edition at Thunder, who was prompted to sign by his former Thunder captain and friend Shae Watson. The player scored 260 runs with a strike rate of 142.85 in ten innings last season for Thunder. His total score included two half-centuries. One of them was an exceptional 83 runs at 28 balls that single-handedly threatened to take the game off from Perth Scorchers.
After Thunder lost the knockout to Brisbane Heat last season, Billings said that he was aiming for a title win this season. He said that the most exciting thing about making a comeback to Thunder was the presence of young players that complemented the senior and experienced players. He added that Hales was certainly a great player, and everyone had seen his potential.
In the last season, he played with Sydney Thunder. Billings believed that there were positive signs, but the team could not finish where it wanted. But he is ready to take another step forward with the franchise and aim for the title once again.
However, his availability for Thunder will be determined by his England duties. While the player is yet to play a Test match, Billings has been called to be in the Test squad. Moreover, with England preparing to bring a squad to Australia for the Ashes, he may not be available for the BBL until late in the season. Moreover, late in January, England also had a one-day series scheduled against the West Indies.
Sam Billings is preparing for the IPL 2021 second leg in the UAE. He plays for the team Delhi Capitals in the role of batsman and wicket-keeper. He believes that his game has improved significantly since the last time he played for the franchise and hopes that his team wins the title this season. So far, he has scored 3527 runs, effected 17 stumps, and taken 107 catches in the total of 187 T20 matches that he has played. Billings is a part of a team that has been performing great from the start of the season and stands at the top of the points table.
Similar articles