02.12.2020,15:12 4319 0
Highest Run Chase in the History of T20 Cricket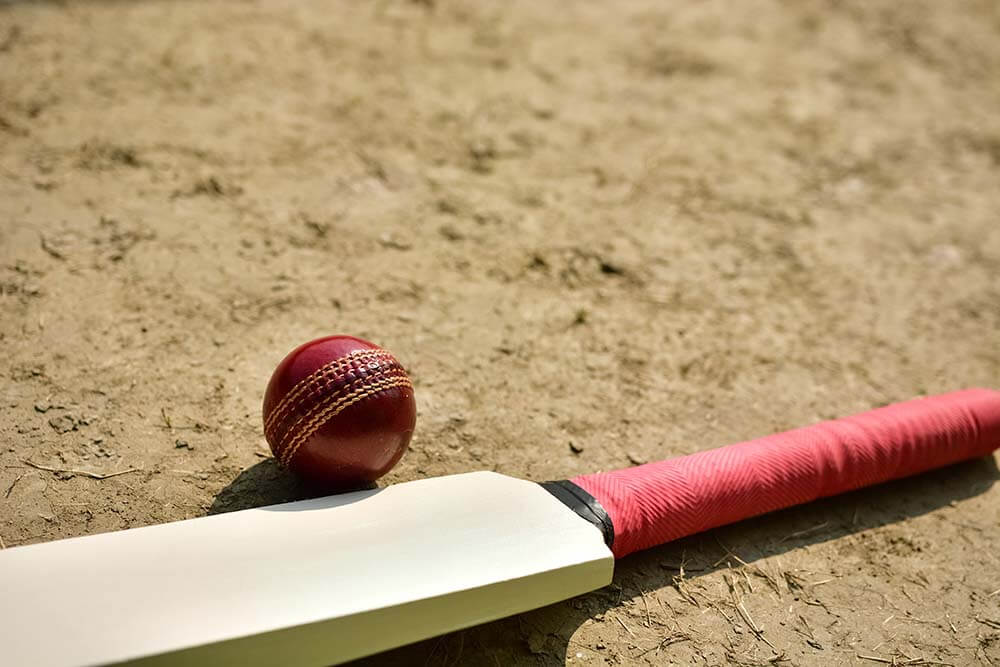 The record for the T20 highest run chase is held by Australia who chased down a target of 245 in February 2018. In this article, we are going to take a look at that chase and the nine other highest chases in the history of T20 cricket. While Australia and England have featured in two each of the 10 best chases, India have featured in three.
1. Australia vs New Zealand 245
In Auckland on 16 February 2018, New Zealand batted first and scored 243/6. Guptill (105 off 54 balls) and Munro (76 off 33 balls) shared an opening stand of 132. Australia began their reply with an opening partnership of 121 between Warner (59 off 24 balls with 4 fours and 5 sixes) and DJM Short (76 off 44 balls with 8 fours and 3 sixes). Australia had 5 wickets and 7 balls in hand when they crossed the line thanks to rapid-fire cameo innings from Lynn, Maxwell and Finch. Interestingly, the match featured 32 sixes with New Zealand contributing the bulk of 18 hits over the fence, while Australia's share was 14. Between them, the New Zealand openers, Guptill (9) and Munro (6), accounted for 15.
2. West Indies vs South Africa 236
Against West Indies in Johannesburg on 11 January 2015, South Africa posted a first-innings score of 231/7 thanks largely to Du Plessis's 119 off 56 balls and his 3rd-wicket partnership of 105 with Miller (47 off 26 balls). Gayle (90 off 41 balls, including 9 fours and 6 sixes) led the chase with a 2nd-wicket stand of 152 with Samuels (60 off 39 balls). When Gayle got out, the tourists needed only 9.6 an over and Pollard, Bravo and Sammy helped achieve the target with 4 wickets and 4 balls to spare.
3. England vs South Africa 230
In a World T20 group game in Mumbai on 18 March 2016, South Africa made a first-innings score of 229/4, riding on 50-plus innings by Amla, De Kock and Duminy. After opener Roy's 43 off 16 balls, Joe Root anchored England's chase with an innings of 83 off 44 balls and shared a 75-run 5th-wicket stand with Buttler (21 off 14) to see England home with 2 wickets and 2 balls to spare. Root hit 6 fours and 4 sixes in his match-winning knock, while Roy had 5 fours and 3 sixes in his.
4. England vs South Africa 226
On 16 February 2020, South Africa batted first to score 222/6 against England in Centurion thanks to useful innings from Bavuma (49), De Kock (35), Klaasen (66) and Miller (35). England's reply was led by Buttler (57) and Bairstow (64) who shared a 2nd-wicket stand of 91. Morgan with an unbeaten 57 off 24 balls got England to a winning score of 226/5 off 19.1 overs.
5. Bangladesh vs Sri Lanka 215
In a tri-series game in Colombo on 10 March 2018, Sri Lanka posted a first-innings score of 214/6 thanks mainly to Kusal Perera's 74 off 48 balls and his 2nd-wicket partnership of 85 with BKG Mendis (57 off 30 balls). In reply, Mushfiqur Rahim (75 not out off 35 balls) led Bangladesh's successful chase with 5 wickets and 2 balls to spare, ably assisted by Tamim Iqbal (47), Liton Das (43), Soumya Sarkar (24) and Mahmudullah (20).
6. India vs Sri Lanka 211
Sri Lanka scored 206/7 in the first innings of a game in Mohali against India on 12 December 2009, riding on innings by Jayasuriya (31), Sangakkara (59) and Jayasinghe (38). The final flourish was provided by an unbeaten 26 off 13 balls by Matthew. In reply, India made 211/4 in 19.1 thanks to Sehwag's 54 off 36 balls, Dhoni's 46 off 25 and Yuvraj's unbeaten 60 off 25.
7. India vs West Indies 209
The West Indies batted first and post a score of 207/5 in a game in Hyderabad, India, on 6 December 2019, in which opener E Lewin's 40 off 17 balls was followed by innings of 31 by BA KIng, 56 by Hetmyer, 37 by Pollard and an unbeaten 24 by Holder. When India batted, Kohli provided the impetus with 94 off 50 balls and shared a 2nd-wicket stand of 100 with KL Rahul who made 62 off 40 balls. As things transpired, India reached the target with six wickets and 8 balls to spare.
8. South Africa vs West Indies 208
In Johannesburg on 11 September 2007, the West Indies scored 205/6 against South Africa in a group match of the ICC World T20. They were propelled by opener Chris Gayle's 117 off 57 balls and his opening partnership of 145 with Devon Smith. Replying, the hosts overwhelmed the target with 8 wickets and 14 balls to spare thanks mainly to an unbeaten innings 90 off 55 balls by opener Herschelle Gibbs and his unbroken 3rd-wicket stand of 120 with JM Kemp who scored 46 from 22 balls.
9. Australia vs South Africa 205
Johannesburg was the venue of another great run chase that took place on 6 March 2016 when South Africa batted first in a match against the visiting Australians and scored 204/7. The hosts rode on an innings of 79 off 41 balls by Du Plessis, supported by De Kock (44) and Miller (33). The Australian reply was fueled by Warner's 77 off 40 balls and his 4th-wicket partnership of 161 with Maxwell who made 75 off 43 balls after the visitors had found themselves in trouble at 32/3.
10. India vs New Zealand 204
Fifties by top-order batsmen Munro, Williamson and Taylor helped New Zealand to a first-innings score of 203/5 in Auckland against India on 24 January 2020. The visitors, in reply, chased down the target with 6 wickets and an over to spare thanks mainly to Shreyas Iyer's unbeaten 58 off 29 balls. Earlier, opener KL Rahul (56 off 27 balls) and Kohli (45 off 32) set up the platform with a 2nd-wicket stand of 99 runs.
Similar articles