15.01.2021,14:01 304 0
India's Lowest Scores in ODI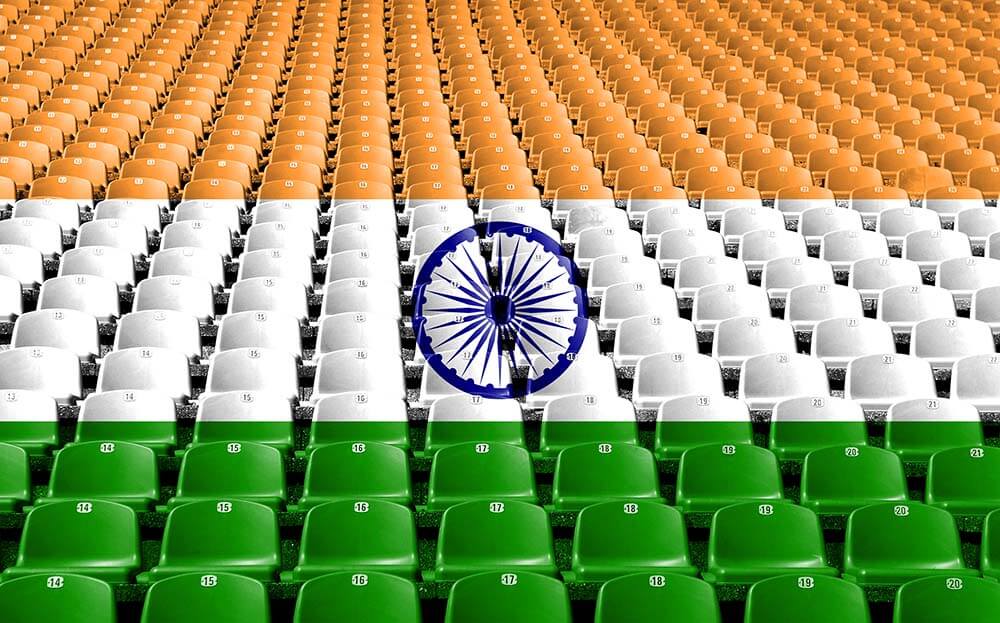 Currently, team India is placed 2nd in the ICC ODI men's cricket ranking. India's ODI side has gone through so many ups and downs to build such a quality team that exists at current times. However, while developing into a great cricket-playing nation, team India struggled a few times which resulted in some of the squad's lowest scores ever. The following are the lowest totals scored by team India in the history of ODI cricket.
Three times India recorded their lowest scores while chasing and the remaining two scores were made while batting first. The shortest innings, in terms of overs, was the one against Sri Lanka in which India could bat for just 24.1 overs. Let's take a look at each innings in detail.
54 against Sri Lanka in Sharjah
Sharjah is a very small cricket ground and is well known for high-scoring matches. However, on 29 October 2000, while playing a match of Coca Cola Champions Trophy against Sri Lanka, India collapsed down for a total of just 54 runs while chasing the target of 300 runs. Sri Lanka batted first and put a huge total of 299 runs on the board with Sanath Jayasuriya's 189 runs from 161 balls. While chasing a target of 300 runs, India's batting lineup was totter down by Sri Lankan pacer Chaminda Vaas and spinner Muttiah Muralitharan.
Vaas took a 5-wicket haul for 14 runs only in 9.3 overs and Murali took 3 wickets for 6 runs in 6 overs with 3 maiden overs as well. Robin Singh was the only Indian batsman who managed to score a double-digit figure by scoring 11 runs from 38 balls in that match. India collapsed down in just 26 overs of the match and ended up with one of the biggest defeats in the history of ODI.
63 against Australia in Sydney
Sydney Cricket Ground offers an advantage for batters, but on 8 January 1981, all ground stats were flipped by the Australian side when they skittled down team India just for 63 runs while bowling first. India batted first in the match and in only 25.5 overs got all out for 63 runs only. Australia's pace attack with Greg Chappell and Rodney Hogg stole the show with the ball. Chappell took a 5-wicket haul for just 15 runs in his 10-over spell. He also bowled 5 maiden overs. On the other side, Rodney Hogg took 2 wickets for 14 runs in his spell of 7 overs. For the Indian side, only Roger Binny (16) and Gundappa Viswanath (23) managed to score a few runs on the board. Australia easily chased down this target of 64 runs in 21 overs and registered a 9-wicket victory over India in this match.
78 against Sri Lanka in Kanpur
Once again, Sri Lanka managed to get India all out on the lowest score in Kanpur on 24 December 1986. Sri Lanka batted first and scored 195 runs in 46 overs and bowled superbly in the 2nd innings to restrict team India for just 78 runs. Sri Lankan bowlers Ravi Ratnayake and Arjuna Ranatunga bowled out team India in their backyard. Arjuna Ranatunga took 4 wickets for 14 runs in his spell of overs and Ravi Ratnayake took 3 wickets for 12 runs in his spell of 3 overs. During the chase of the target, Kris Srikkanth (17 from 42) and Dilip Vengsarkar (15 from 20) were able to put some runs for team India. All other batsmen were not able to stand up to the Sri Lankan bowling unit and team India suffered a defeat of 117 runs.
 79 against Pakistan in Sialkot
India-Pakistan rivalry remains a hot topic for so many years in the history of the game. India has a 100% record against Pakistan in the history of world cups. However, Pakistan has an edge over India in the overall ODI records.  On that note, India suffered a huge defeat against them in a tour of Pakistan where the Indian side collapsed against them on 13 October 1978 in Sialkot. Batting first, the Indian side only managed to score 79 runs on the board in 34 overs. Pakistan's bowling unit was on fire and dismantled the Indian batting lineup in this match. 
Hasan Jamil took 3 wickets for 18 runs in his spell of 8 overs. To help him, Saleem Altaf and Sikandar Bakht took 2 wickets each and helped the team to ensure their stronghold in the game. From India, only Mohinder Amarnath managed to score 34 runs from 85 balls and remained not out in the game. Pakistan chased down the target in 17 overs and registered an 8-wicket win over India.
88 against New Zealand in Dambulla
India's batting lineup collapsed in front of New Zealand's perfect bowling unit in the triangular series of India-New Zealand-Sri Lanka on 10 August 2010 in Dambulla. New Zealand batted first in the 1st match of the series and scored 288 runs to set a total against India. While chasing down the target, India's batsmen struggled a lot and managed to score only 88 runs in 30 overs. New Zealand's pace attack and medium-fast bowling in the middle overs helped them to win this first match of the series comfortably.
From New Zealand's side, Daryl Tuffey was the key bowler who took 3 wickets for 34 runs in his spell of 8 overs. To help him, pacer Kyle Mills bowled brilliantly and took 2 wickets for 26 runs in his spell of 6 overs with 2 maiden overs as well. In addition to that, Jacob Oram bowled an economical spell and conceded just 15 runs in his 6 overs with 2 wickets. From the Indian side, openers Dinesh Karthik (14 from 20) and Virender Sehwag (19 from 23) stood for some time and in the lower order, only Ravindra Jadeja (20 from 44) managed to settle down the innings. Nevertheless, those efforts were not sufficient and India ended up with a 200-run defeat in this match.
Similar articles