21.05.2021,19:05 688 0
Middle order partnership saved Scotland's day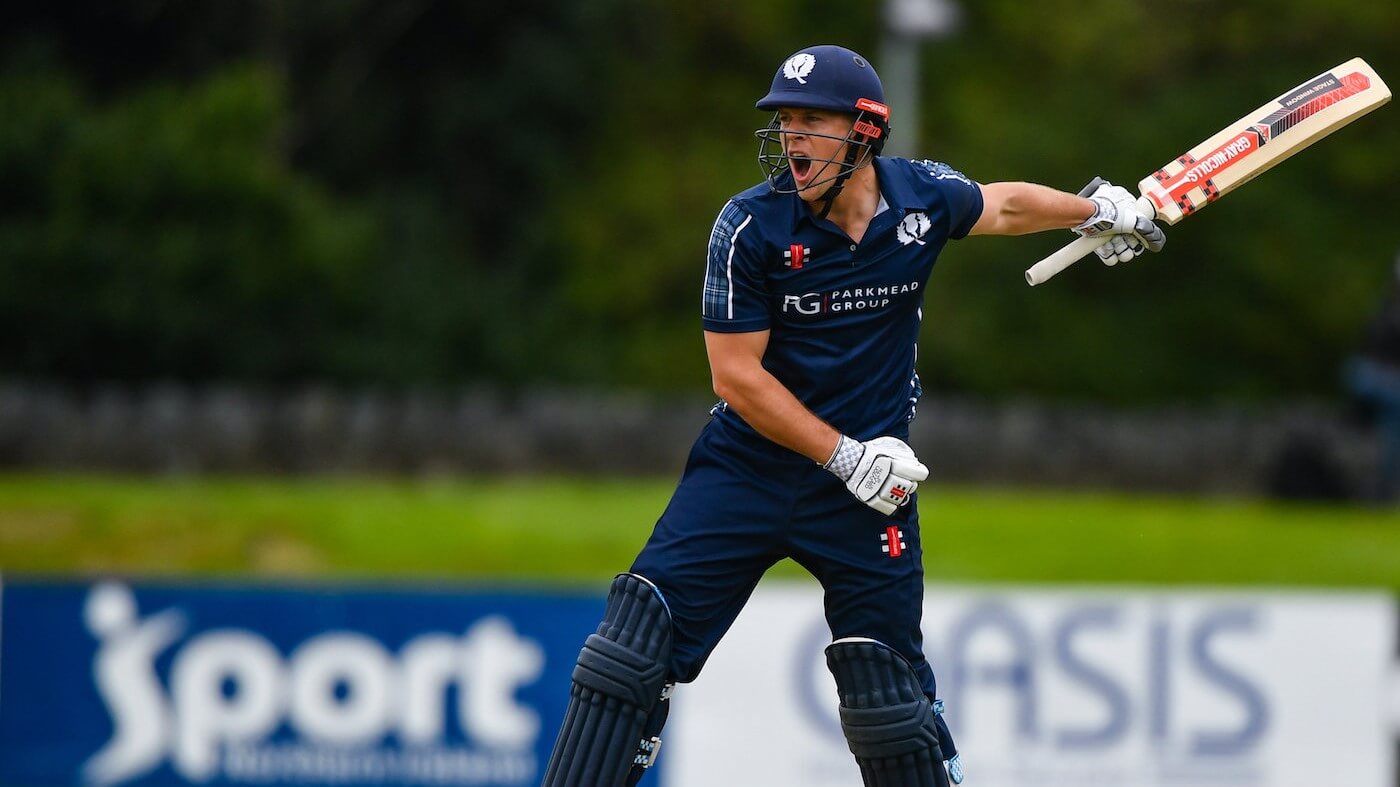 Scorecard Summary
Netherlands – 171 (48.4)
| | |
| --- | --- |
| Scott Edwards – 56 (67) | Alasdair Evans – 5/43 (9.4) |
| Stephan Myburgh – 40 (69) | Michael Leask – 1/1 (1) |
Scotland – 172/4 (42.1)
| | |
| --- | --- |
| George Munsey* – 79 (100) | Vivian Kingma – 2/23 (8) |
| Dylan Budge* – 40 (47) | Paul van Meekeren – 1/29 (7) |
A Hundred run partnership from George Munsey and Dylan Budge leveled Scotland's series against the Dutch, 1-1 in Rotterdam.
The Daunt Start
Netherlands started pretty well. It was like the openers had it under control & took-off the innings steadily. But subsequently Evans took out Max O'Dowd, one of the finest opener for just 8 runs and above all, the replacer Ben Cooper in the up-coming delivery, who followed him quickly after landing the ball in Budge's hands for a duck into the pit.
Stephan Myburgh (40) was set to partner-up with the skipper but both had a tough time, mostly importantly due to the shot selection. They pretty much wasted 60+ deliveries and in the hands of Scottish bowlers. This performance from Seelaar (21) proved no hope for the Dutch. The keeper Scott Edwards (56) put-on some fire power, packing three boundaries and a six with the second highest strike rate of the match (83.58). 
Then came the overs when he pretty much watched the other batsmen frequently loosing wickets to the opponents and making their way-off the field up until he lost his bail to Evans. At the end of the first Innings Netherlands was all-out scoring 171 runs. Alasdair Evans ended-up making his career best bowling figures picking five wickets with an economy of 4.44 RPO.
Early chase
Opening partners Matthew Cross & the skipper Kyle Coetzer commenced the chase ensuring a wicket-less powerplay, and things were in an undisturbed flow with a fair strike respective to the target. But then Kingma took the wickets of the Matthew (13) and the follow-up batsman MacLeod. Coetzer (17) also lost his wicket to van Meekeren in the following over, who hindered their score from increasing further.
George Munsey and Richie Berrington were now in the crease. No one would have expected that one of them would make an impact, given the state of the game. The Dutch expected some wickets as they hoped the Scots would take it slow, eventually they've got what they wanted. Berrington (10) was stumped by Phillippe Boissevain, but turns out it was a terrible mistake.
Dylan Budge (40) and George Munsey (79) timed the shots well with both scoring 11 boundaries. Munsey stroke 2 sixes from his part and finished the match with 8 overs to spare. Budge had the highest strike rate of the match (85.1). In conclusion, Scotland won by 6 wickets and tied the series.
Similar articles