15.04.2021,17:04 501 0
MS Dhoni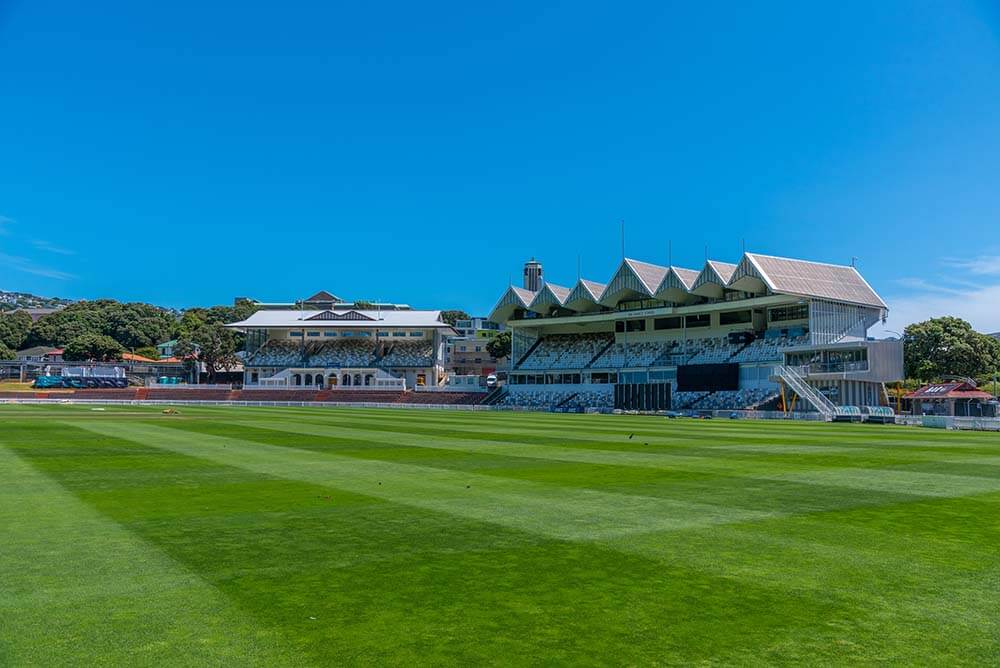 Mahendra Singh Dhoni has been a legend of Indian cricket, actively playing even today. He was the captain of India in shorter game formats in the period from 2007 to 2016 and in tests between 2008 and 2014.
MS Dhoni: An Amazing Cricketer with Great Personality
Dhoni holds the record of leading his nation to victory in all major ICC trophies: 2013 Champions Trophy, 2011 ODI World Cup, 2016 and 2010 Asia Cups as well as 2007 T20 World Cup.
Dhoni is considered one of the best finishers in ODI history and has scored over 10,000 runs in that format. He debuted in ODIs in 2004 against Bangladesh and made his test debut the next year playing against Sri Lanka. During his career, MS Dhoni has won various titles including the Khel Ratna (2007), India's highest sporting award, Padma Bushan (2018), and Padma Shri (2009). The ICC named him the ODI Player of the Year in 2008 and 2009. In 2011, he received the Lieutenant Colonel honorary rank from the Indian Territorial Army.
Dhoni has shown himself as a great captain for his team and holds plenty of captaincy records, having led India to the most victories in T20Is and ODIs and most consecutive wins in ODIs. He first became India's captain in 2007 and led his nation to first-ever wins in the bilateral ODI series in New Zealand and Sri Lanka. In 2008, when Dhoni became a test captain, India gained several victories in the West Indies and New Zealand. Under his smart leadership, India also won the test series against Australia in 2013, 2010, and 2008. It was him who led the team in 2009 when India became number one in the international Test rankings for the very first time.
In 2013, Dhoni led India to a Test series whitewash over Australia, which hadn't happened in more than 40 years. While MS Dhoni was the captain of Chennai Super Kings (CSK), the team won the 2018, 2011, and 2010 seasons as well as the 2014 and 2010 Champions League T20 tournaments. Time magazine named Dhoni one of the 100 most influential people in the world in 2011. His Test career came to an end in December 2014 with his retirement.
Dhoni has been rated as one of the most demanded athletes in the world by sports marketing agencies. He earned $31 million in 2014 from his commercial endorsements and match fees which made him one of the highest-paid athletes. Needless to say, a biographical movie has been filmed to share the story of this legendary cricketer.
Background and Early Life
Dhoni's hometown is Ranchi, Bihar. He has two siblings, brother Narendra and sister Jayanti. Growing up, Dhoni idolised Lata Mangeshkar, Amitabh Bachchan, and Sachin Tendulkar. He also confesses to liking Adam Gilchrist's style.
At school, Dhoni excelled in football and badminton and played these games at the district level. By chance, he became a wicket-keeper of a local cricket team, catching selectors' attention. An interesting fact, Dhoni worked as a ticket checker at Kharagpur station of Indian Railways. His colleagues found him a straightforward and honest employee who, although, liked playing pranks and being a bit mischievous.
Early Cricket Career
Dhoni played for CCL (Central Coalfields Limited) in local club cricket. His stunning performance there granted him a place in Bihar Ranji team in 1999. When he was 18, he played his first Ranji match, scoring his debut fifty against Assam. Dhoni managed to score 283 in five games in his first season. However, in the next two Ranji seasons, his performances weren't as stunning.
Dhoni started representing Jharkhand after it had been formed as a separate state. BCCI's domestic cricket scouts spotted his ability and sent a report about him to the NCA (National Cricket Academy).
His ODI efforts in the 2003-2004 season got him invited to join India A team's tour of Kenya and Zimbabwe. Dhoni played well during the tour and scored 362 runs in six innings at 72.40. His top-notch performances were noticed by Ravi Shastri, India's skipper Sourav Ganguly and others.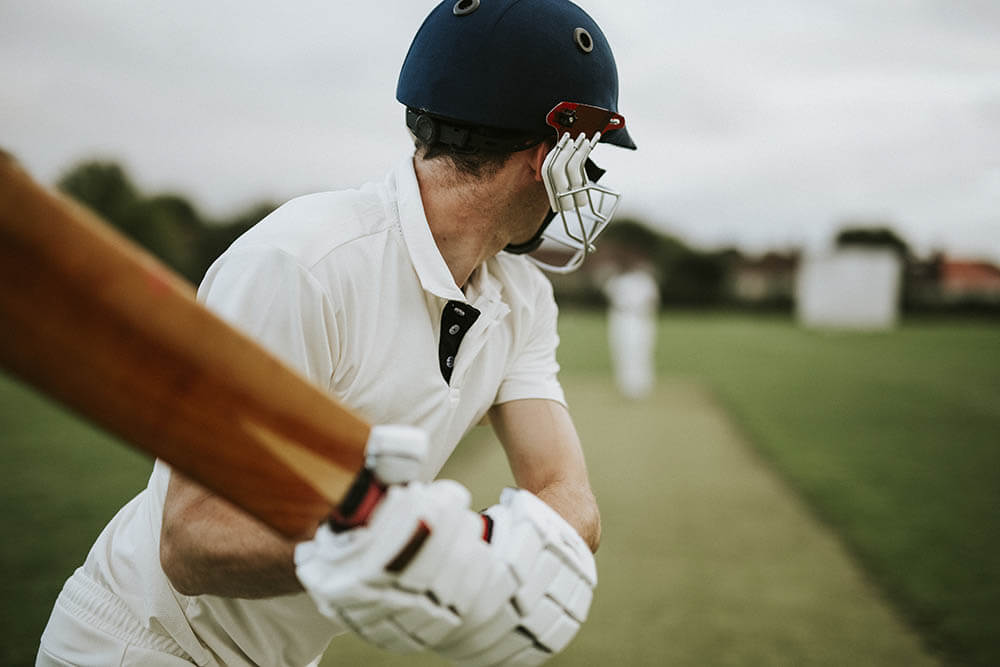 ODI Career
India didn't lack talented wicket-keepers at the beginning of the 2000s. There were Rahul Dravid, brilliant with both bat and gloves, as well as Dinesh Karthik and Parthiv Patel who were both captains of India Under-19 teams. However, selectors were optimistic about Dhoni's abilities, choosing him to play in the ODI team for the 2004-2005 Bangladesh tour. Dhoni's debut score was a shameful duck and his whole series performance was average. Nevertheless, he was still chosen for the next ODI series played against Pakistan.
In that series, Dhoni scored 148 off 123 in the second game. After that, his next worth noticing performance was made in the game against Sri Lanka at Jaipur when he got 183 not out off 145 to lead India in a victorious chase of 299. Wisden Almanack described the innings as "uninhibited". Having scored the biggest number of runs, Dhoni was awarded Player of the Series. In 2005, the BCCI granted him a B-grade contract.
Dhoni continued to perform well in the next ODI series versus Pakistan in 2006. His incredible hitting helped India achieve victorious 4-1. His consistent performance in ODIs made him number one in ICC's ODI batsmen rankings. However, in a week he was displaced by Adam Gilchrist.
The next few series and tournaments were disappointing for both Dhoni and India as the results achieved were rather bad. India was knocked out early from the 2006 Champions Trophy after losing to Australia and the West Indies. Dhoni's method of wicket-keeping was, too, criticised by cricket experts, yet his 2006 performance earned him a place in the ICC World ODI Eleven.
2007 Cricket World Cup
India prepared well for the 2007 ODI World Cup by scoring 3-1 series wins over Sri Lanka and West Indies. Dhoni, too, showed great results, averaging over 100 runs in both series. However, India left the Cup early after losing to Sri Lanka and Bangladesh in group matches. Dhoni scored zero in both games and got a mere 29 runs in the whole tournament. Cricket fans and political activists in Ranchi went on the rampage and vandalised his house that was being built at the time. Police arranged security measures for Dhoni's family.
Dhoni improved his results in following matches, scoring 174 in three games at an average of 87 during the Afro-Asia Cup. The standout knock was his unbeaten 139 off 97 in the third game for which he was named the Player of the Match. In 2007, the BCCI raised Dhoni's contract to 'A' grade. The same year, he became the vice-captain of India's ODI team.
Rise through the ranks
Dhoni played in the series against the Australians in 2009, hitting 124 off 107 in the second game, and 71 off 95 in the third one. Surprisingly, he also tried to take a wicket during an international match. Needless to say, the attempt was successful and West Indies' Travis Dowlin got dismissed by Dhoni during a Champions Trophy match in 2009.
For a good part of 2009, Dhoni stayed atop the ICC's ODI batsmen rankings. This was because that year he scored 1198 runs in 24 innings at an amazing 70.43 average. In 2009, he ended up the joint top-scorer in one-day internationals together with Ricky Ponting of Australia, but the latter scored his runs in 30 innings. Because of his brilliant 2009 performance, the ICC appointed Dhoni a wicket-keeper and the captain of the World ODI Eleven.
Dhoni was having a rather average 2011 ODI World Cup all until the finals. However, he got back in shape in the title match against Sri Lanka. Chasing 275 for victory, Dhoni formed strong partnerships with Gautam Gambhir and Yuvraj Singh to help India succeed. He scored an unbeaten 91 and ended the match with a memorable sixer to become the Player of the Game.
After 2011 ODI World Cup
The next year, India lost the 3-match ODI series they hosted against Pakistan. Dhoni smashed a century in the first game at Chennai, but India lost the match. He led India to a victory in the 2013 Champions Trophy. Dhoni proved to be a brilliant captain for his team, coming up with smart strategies and the right field placements. The score of the final match, interrupted by rain, was calculated by the Duckworth-Lewis method with India winning by five runs. Dhoni was named the wicket-keeper and captain of the tournament team.
Despite Dhoni's excellent performances, India lost the away ODI series against New Zealand and South Africa in 2013 – 2014. During the New Zealand tour, he reached 8,000 runs in ODIs. India beat England 3-1 away in the 2014 ODI series. Later, they defeated West Indies 2-1 home. Dhoni scored a fifty in both series.
2015 ODI World Cup
India was not well prepared for the 2015 World Cup as they had lost all matches in the Australian Tri-Series held before the big event. Dhoni scored a meager 70 in 3 innings at a 23.34 average. However, the blue shirts were back in shape for the World Cup, notching up league victories over Zimbabwe and Ireland, the West Indies and the UAE, South Africa, and Pakistan.
A victory achieved in the quarterfinal against Bangladesh marked Dhoni's hundredth ODI win as a captain. However, India lost the semifinal to Australia despite Dhoni making a valuable 65. Australia went on to win the final and claim the title.
After the Captaincy
Dhoni stepped down as India's captain in the limited over games in January 2017. He was in great form in the ODI home matches against England, scoring 134 in 122 balls in the second match, which was his 10th ODI hundred. In August 2017 during the game against Sri Lanka, he notched up 100 stumpings in ODIs and was the first keeper in history to achieve such a result. In February 2018, playing against South Africa, he effected his 400th dismissal in ODIs.
Dhoni scored 10,000 runs in ODIs in the second match versus England on India's 2018 tour, becoming the fourth Indian player to accomplish the feat. His performance during that series was relatively poor as well as in the following Asia Cup and ODI series played home against West Indies. Dhoni was, therefore, dropped from the Indian T20 team.
However, he played a vital role in helping India win the ODI series 2-1 during their 2018 – 2019 tour of Australia, scoring fifties in all three matches. This was the first time India won a bilateral ODI series against Australia on their soil. During that series, Dhoni scored 1,000 ODI runs. In the 2019 ODI World Cup semi-final against New Zealand, which was lost by India, Dhoni played his 350th match of the format.
Test Career
Dhoni made his Test debut versus Sri Lanka in December 2005 and smashed 30 in his first-ever Test innings. In the next Test, he scored a quick fifty to help his team set a daunting target for the opposing side and score a terrific victory. On India's 2006 tour of Pakistan, Dhoni cracked his maiden Test hundred in the second game. Interestingly, his first 50 in that innings came off just 34 balls. However, his further performances were rather prosaic in the next few Tests versus Pakistan and then England, played home.
Dhoni was in great form during India's tour of Sri Lanka in 2009 which consisted of three Test matches. India won 2-0, placed on top of the ICC Test rankings for the first time. Dhoni played a big part in his team's success by scoring two hundred in the series. The Australian 2014 – 2015 tour was the last Test series he participated in. his last Test series during the Australian tour of 2014-15. After the third test in Melbourne, Dhoni retired from Test cricket.
In his final test, he managed to make 9 dismissals (1 stumping and 8 catches), breaking the record for the most stumpings combined in all 3 formats set by Kumar Sangakkara. Dhoni notched up 24 not out in his final Test innings.
IPL Career
MS Dhoni was bought by CSK for $1.5 million. He led the team to IPL victories in 2018, 2011, and 2010. Under his captaincy, the team also won the 2014 and 2010 Champions League titles. When CSK was suspended for two years, Rising Pune Supergiants contracted him for $1.9 million. Dhoni was the team's captain in 2016 and 2017 IPL seasons. In 2016, Pune finished seventh and in 2017, they made it to the final but lost to Mumbai Indians.
In 2018, CSK made a comeback to the IPL and selected Dhoni to be their captain once again. He led the team to the title and scored 455 runs. In the 2019 IPL edition, Dhoni was his team's top scorer, making three fifties.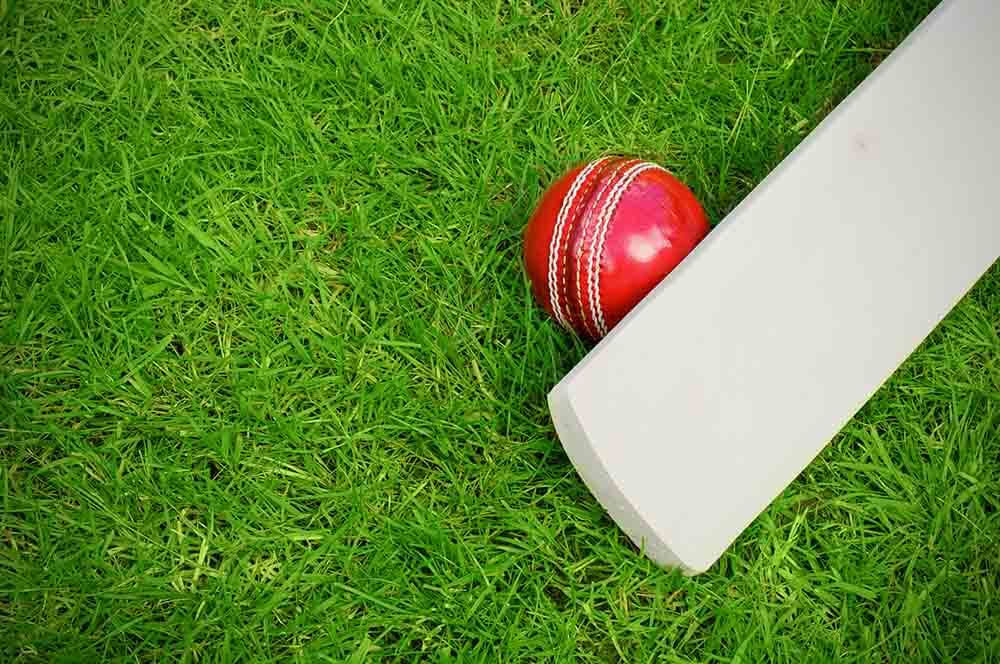 Centuries
During his career, Dhoni has scored a total of 16 hundred in international cricket, 6 in tests and 10 in ODIs. His highest Test score is 224 and the highest ODI score is 183. In addition, Dhoni has made 33 fifties in tests, 73 in ODIs, and 2 in T20Is.
T20I Career
In December 2006, Dhoni played in India's first-ever T20I match against South Africa. He was dismissed with a zero but India scored a victory. As a keeper, he performed a run out and a catch. In February 2012, Dhoni scored 44 not out to help India win their first T20I played against Australia. This was at Adelaide and the highlight of his innings was a gigantic 112-metre six off Clint Mckay. Dhoni believes this six has turned out to be even better than the monstrous hit from the 2011 World Cup final.
Earlier, Dhoni was the captain of India's team for the first-ever T20 World Cup in 2007. His team excelled throughout the tournament notching up the famous win. In an intense final against Pakistan, India overcame all difficulties to gain a memorable five-run victory. Thus, Dhoni became the second Indian captain to win a World Cup title in any game format, following Kapil Dev's achievement.
Playing Style
Dhoni started as an all-out hitter but captaincy and bigger responsibility, that came with it, made him alter his style. He hits the ball powerfully and is an amazingly quick runner between the stumps. His trademark shot is the helicopter which he makes by getting his legs out of the way and hoicking the ball to the leg side. Dhoni says he has learnt it from a childhood friend of his, Santosh Lal. Over the years, he has also improved his keeping technique and effected hundreds of dismissals in all forms of cricket.
Personal Life
Dhoni got married to his schoolmate Sakshi Rawat in 2010. Back then, Sakshi was a hotel management student and a trainee at Taj Bengal in Kolkata. In 2015, Sakshi gave birth to a girl whom they named Ziva. At that moment, Dhoni was in Australia leading the Indian team in the 2015 ODI World Cup. He chose not to return to India for the childbirth, placing his duty before his personal life. 
Net Worth
Dhoni's net worth is estimated at about $110 million. In the mid-2010s, he was considered one of the highest-paid sports persons in the world. Dhoni's endorsements include top brands such as Maxx Mobile, Lays wafers, Dabur Chywanprash, Sonata watches, Sony Bravia, TVS Motors, Exide batteries, Big Bazaar, McDowell's soda, Ashok Leyland, Amrapali group, Gulf Oil, Amity University, Boost, Reebok, Spartan Sports, Orient PSPSO, Pepsi and Aircel.
Dhoni also takes part in helping those in need, having founded MS Dhoni Charitable Foundation in 2010 to organise charity matches. The proceeds have been donated to support soldiers of the Indian army who were injured and wounded on duty.
Similar articles