16.11.2021,16:11 110 0
The Game of Cricket Needs Its Moral Fabric to Stay Strong: Gautam Gambhir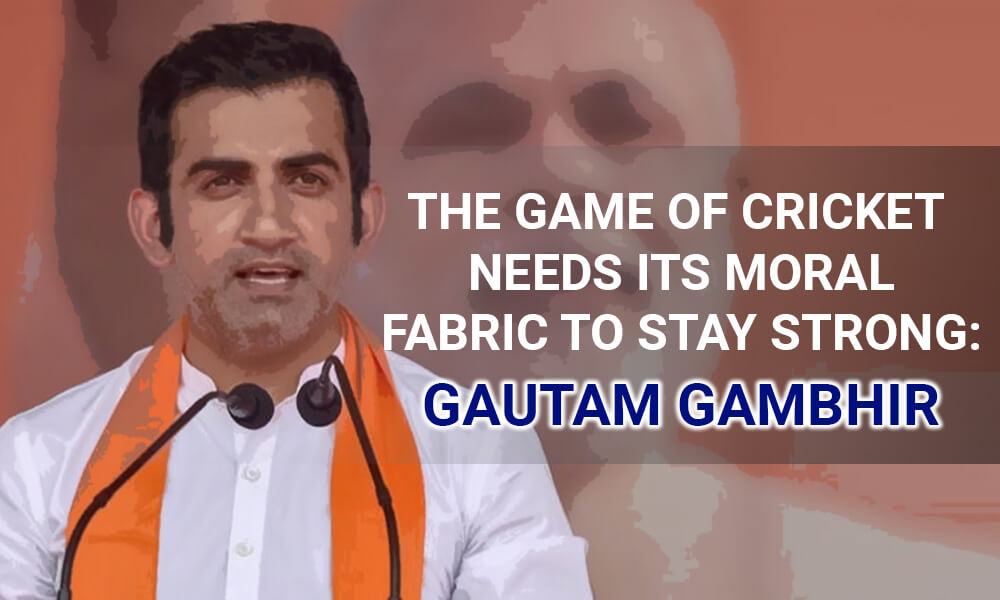 Indian Cricket suffered a major loss on November 6 (Saturday) when renowned coach and Dronacharya awardee Mr. Tarak Sinha breathed his last. He was 71 and had been battling lung cancer for quite a long time. He suffered a multiorgan failure that led to his sudden demise. Sinha is survived by his sister and thousands of students, some of whom are famous cricketers today.
Tarak Sinha and His Contribution to Indian Cricket
Sinha, fondly known as Ustad Ji by the cricket community, ran the famed Sonnet Club in Delhi. This cricket club in the national capital has seen the development of several Indian cricketers, especially the ones from Delhi. One of its recent contributions to Indian cricket is Rishab Pant, the fiery wicket-keeper-batsman who has shown his excellence in several T20 matches.
The list of Sonnet Club alumni is long and includes the likes of Aakash Chopra, Ashish Nehra, Sanjeev Sharma, Atul Wassan, Raman Lamba, Surinder Khanna, Manoj Prabhakar, Anjum Chopra, Rumeli Dhar, and so on.
As a way to pay their respect to Sinha, Indian cricketers wore black armbands on Monday in the T20 Cricket World Cup match against Namibia.
Indian Cricketers Mourned the Loss of Their Beloved Ustad Ji
Sinha has always been more of a father figure and not only a cricket coach to all his trainees. In return, Sinha has received a lot of love, respect, and support from his former students. Apart from wearing the black armbands in the match, tweets and reactions of the cricketing fraternity started pouring in as soon as the news of Sinha's demise was released.
Pant tweeted from the UAE that he would carry Tarak sir in his heart every time he stepped onto the field. Sehwag mentioned that the values inculcated by Ustad Ji in his students helped Indian cricket immensely.
Gautam Gambhir fondly remembered his days of playing against Sonnet Club as a Delhi cricketer. He said that the guidance of Sinha had made sure that the Sonnet had always come up with a great team and the mark of a champion. He also mentioned that Nehra had actively supported and helped his coach through difficult times. Gambhir refused to go into details about it out of respect for Nehra's privacy. However, he added that Nehra needed to share some of these facts about his persona to inspire the next generation of cricketers.
Tarak Sinha – The Loss of a Mentor in Indian Cricket
At cric-life.com, we deeply mourn the loss of the mentor and coach, Mr. Tarak Sinha. In the way cricket is taking shape in modern times, the need for such guiding lights is felt more and more in our hearts. The connection that a cricketer has with his core group is an important element helping him to never lose focus. Coaches like Sinha are a part of that core circle for many budding and established cricketers. The cricketing community will never forget his indomitable love for the sport and his immense contribution to it.
Similar articles