16.03.2021,14:03 174 0
Controversial Dismissal of Gunathilaka in First West Indies Versus Sri Lanka ODI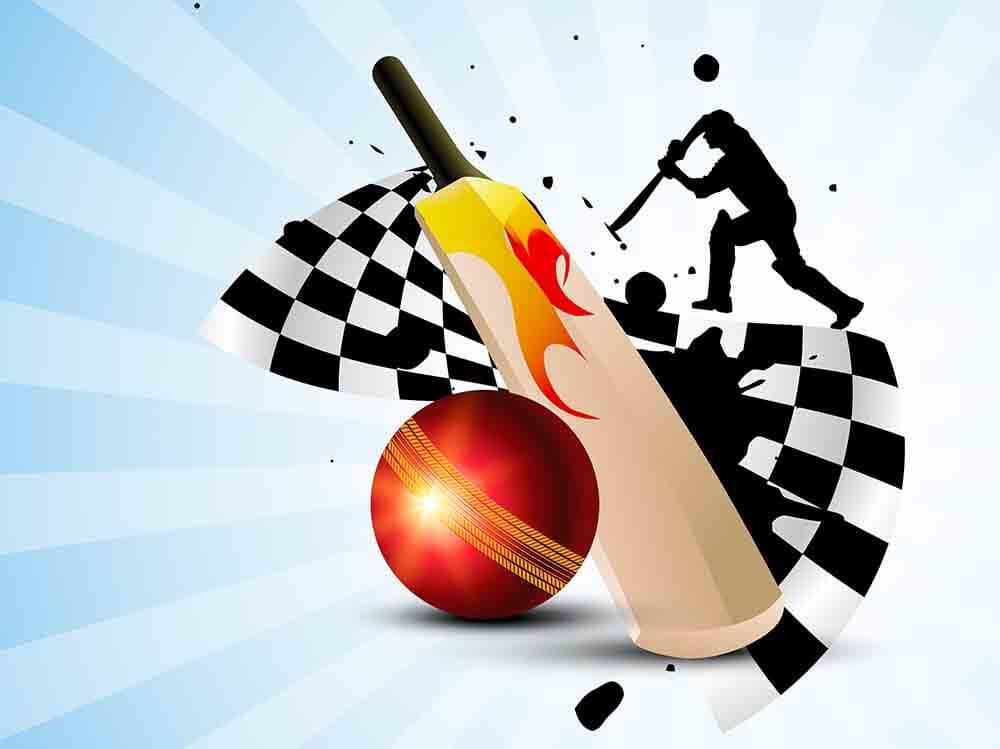 Hosts West Indies won the first match of a three-match ODI series against the visiting Sri Lanka on 10 March 2021 in Antigua. West Indies chased down a modest target with ease. However, the match drew more attention because of the controversial dismissal of opener Dhanushka Gunathilaka who was given out "obstructing the ball."
Roller Coaster Ride for Sri Lanka
The match itself was an exciting one, with Sri Lanka experiencing roller coaster fortunes. From the relative comfort of 105 for no loss after 19.1 overs, the visitors lost regular wickets to be bowled out for a modest score of 232. Though Sri Lanka were reduced to 126 for 4 in the 25th over, the visitors remained hopeful of putting up a competitive score as long as middle-order batsman Ashen Bandara was at the crease. Bandara who went on to score 50 off 60 balls was the ninth man out after holding the innings together even as wickets continued to fall at the other end.
Gunathilaka Ruled Out Controversially
Sri Lanka began their innings with a 105-run stand for the first wicket between openers Danushka Gunathilaka and Dimuth Karunaratne. The partnership ended on the 2nd ball of the 20th over when skipper Karunaratne was caught and bowled by Pollard for 52 off 61 balls. Sri Lanka had added 7 more runs when Gunathilaka lost his wicket under controversial circumstances. He was ruled out "obstructed the field," by the on-field umpire after a vociferous appeal by the bowler, West Indies skipper Pollard. Sri Lanka reviewed the decision only for the TV umpire to rule in the bowler's favour.
It was the 22nd over of Sri Lanka's innings. Gunathilaka who was on 55 patted the ball down the pitch and had taken a few steps out of the crease before deciding not to go for the single. The bowler Pollard had come haring towards the ball to run the batsman out. But as he tried to regain the crease, the batsman trod on the ball, deflecting it away from the bowler, in the process. Pollard went up in furious appeal. Replays did not show decisively whether Gunathilaka had deliberately foiled Pollard's attempt to run him out. However, the batsman was ruled out by TV umpire Nigel Duguid. The controversial dismissal provoked strong reactions on social media.
Pollard Apologized After the Match, Says Gunathilaka
Gunathilaka revealed that Pollard had come up to him after the match that had ended in a West Indies victory for a chat about the dismissal. According to Gunathilaka, Kieron Pollard had 'apologised' for his controversial appeal before the umpire made the obstructing-the-field decision. Gunathilaka was quoted as saying to a media outlet, "He told me he didn't see that properly at that time and only after he saw the video, he realised I didn't do anything."
The other two ODI games, scheduled for 12 March and 14 March, of Sri Lanka's ongoing tour will be followed by two Test matches in Antigua. 
Similar news