26.11.2021,16:11 255 0
ICC Changes Qualification Pathway to 2027 ODI World Cup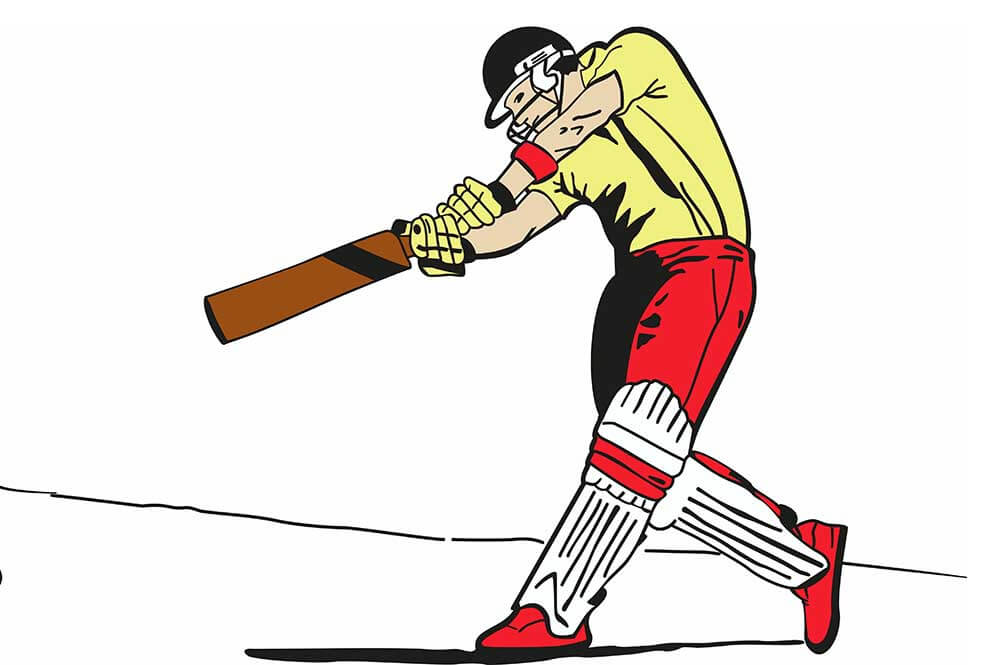 Changes to the qualification pathway to the ODI World Cup 2027 have been approved by the Board of Directors of the International Cricket Council (ICC). Fourteen teams will feature in the new qualification scenario that will use ICC team rankings to allow 10 automatically qualified teams.
Number of Teams Increased from 10 to 14 for ODI World Cup 2027
Thus, the 2027 World Cup will have 14 teams including 10 teams that will automatically qualify based on their ICC team rankings on a cut-off date that will be predetermined by the ICC. A global qualifier tournament will be held to decide which other four teams will join the top 10.
Current System (for 2023 World Cup)
New Proposed System (for 2027 World Cup)
8 top-ranked teams including hosts will automatically qualify for the ODI world cup.

2 teams will qualify by competing in Super League.

This system will be valid for the ODI World Cup 2023 which will feature 10 teams.

10 teams will qualify automatically based on their ICC team rankings on a predetermined cut-off date.

4 teams will qualify by taking part in a global qualifier tournament.

The new system will become effective in the ODI World Cup 2027 which will feature 14 teams.
Qualification for 2023 World Cup Will Depend on Super League Rankings
10 teams will take part in the ODI World Cup 2023. Eight top-ranked teams including hosts India will qualify automatically. The remaining five teams will compete with five associate sides in the
ODI
Super League to decide which two teams will join the other eight in the final tournament. Each team must play eight ODI series, hosting four and playing four away.
Super League to Be Discontinued After 2023 World Cup
After the 2023 World Cup to be held in India, the league will be discontinued. The league began in July 2020 and its inevitable scrapping was under discussion for a very long time. But for a packed international calendar, the ICC would have scrapped the league much earlier.
South Africa, Namibia, and Zimbabwe to Co-Host 2027 World Cup
The 2027 ODI World Cup will be co-hosted by South Africa, Namibia, and Zimbabwe. South Africa last hosted the ODI World Cup back in 2003. On that occasion, the co-hosts were Zimbabwe and Kenya.
| | | |
| --- | --- | --- |
| Year | Number of teams | Names of participating teams |
| 1975 | 8 | Australia, East Africa, England, India, New Zealand, Pakistan, Sri Lanka, West Indies |
| 1979 | 8 | Australia, Canada, England, India, New Zealand, Pakistan, Sri Lanka, West Indies |
| 1983 | 8 | Australia, England, India, New Zealand, Pakistan, Sri Lanka, West Indies, Zimbabwe |
| 1987 | 8 | Australia, England, India, New Zealand, Pakistan, Sri Lanka, West Indies, Zimbabwe |
| 1992 | 9 | Australia, England, India, New Zealand, Pakistan, South Africa, Sri Lanka, West Indies, Zimbabwe |
| 1996 | 12 | Australia, England, India, Kenya, Netherlands, New Zealand, Pakistan, South Africa, Sri Lanka, UAE, West Indies, Zimbabwe |
| 1999 | 12 | Australia, Bangladesh, England, India, Kenya, New Zealand, Pakistan, Scotland, South Africa, Sri Lanka, West Indies, Zimbabwe |
| 2003 | 14 | Australia, Bangladesh, Canada, England, India, Kenya, Namibia, Netherlands, New Zealand, Pakistan, South Africa, Sri Lanka, West Indies, Zimbabwe |
| 2007 | 16 | Australia, Bangladesh, Bermuda, Canada, England, India, Ireland, Kenya, Netherlands, New Zealand, Pakistan, Scotland, South Africa, Sri Lanka, West Indies, Zimbabwe |
| 2011 | 14 | Australia, Bangladesh, Canada, England, India, Ireland, Kenya, Netherlands, New Zealand, Pakistan, South Africa, Sri Lanka, West Indies, Zimbabwe |
| 2015 | 14 | Afghanistan, Australia, Bangladesh, England, India, Ireland, New Zealand, Pakistan, Scotland, South Africa, Sri Lanka, UAE, West Indies, Zimbabwe |
| 2019 | 10 | Afghanistan, Australia, Bangladesh, England, India, New Zealand, Pakistan, South Africa, Sri Lanka, West Indies |
Similar news