30.09.2021,14:09 515 0
Hardik 'Close to Playing' but Mumbai Won't Rush His Return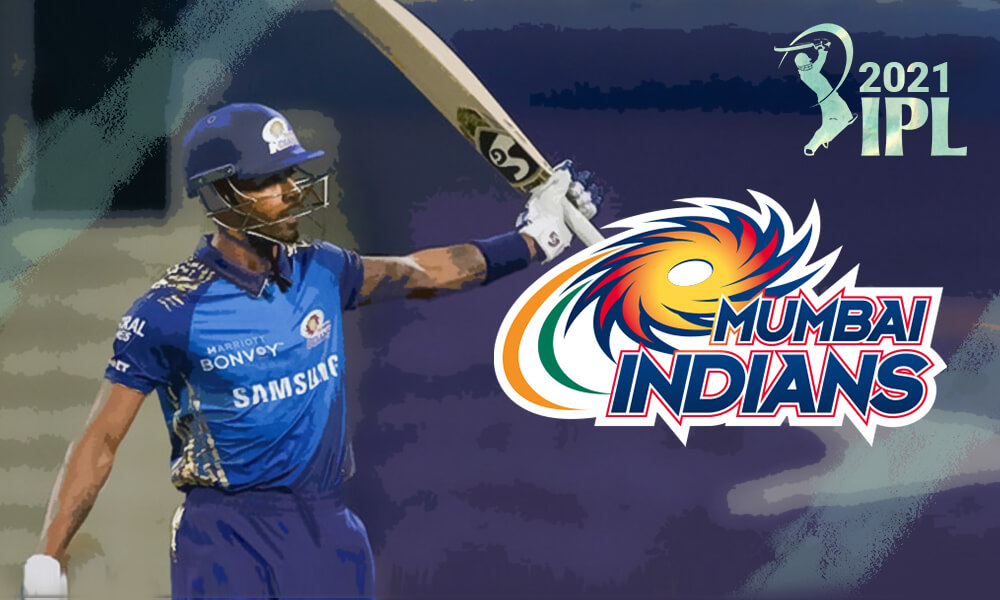 Hardik Pandya's absence from the MI squad for their first two games in the second leg of the IPL 2021 fuelled speculation about his match fitness while casting doubt on his ability to participate fully in the upcoming T20 World Cup to be held in October-November. Shane Bond, bowling coach of Mumbai Indians, addressed the media to assuage the fears, while not giving any details as to the reasons for omitting Pandya from the defending champions' lineup.
Bond Weighs in
At the post-match conference after MI's match that they lost to KKR, Bond said,
Hardik's training well. He's trained today. He's been close to playing. We're obviously balancing the needs of our team and the needs of team India as well. It's the one thing that this franchise does really well is look after its players with an eye not only to win this competition but an eye to the World Cup that's coming up as well. Hopefully Hardik can be back for the next match and as I said he's trained today and he's going pretty well.
BCCI Concerned About Hardik's Workload
Much care has been taken by the BCCI in regard to Hardik and the workloads he has handled since undergoing surgery on his back in 2020. During this period, Pandya has not bowled much, though Chetan Sharma, chief selector, insists that Hardik is back to full fitness and is likely to bowl a full quota of overs when called upon to do so.
When the media asked Bond whether the BCCI had intervened to cause Hardik's omission from the MI playing eleven, Bond responded,
No, not at all. I think the one thing you want to do with your players in your team is look after them. We're obviously desperate to put him back on the field and any player would be desperate go out there as well. But like anything you have to balance everything.
Long-Awaited Return to IPL Cricket
The last time Hardik featured in competitive cricket of any kind was back in July when he was a part of an understrength India team on the tour of Sri Lanka. He was however expected to return to the MI playing eleven at some time during the second leg of the IPL and help the franchise to get past the league stage.
Bond added,
One thing our franchise does is look after our players. There's also no point in rushing him back to get injured and miss the rest of the tournament when we have a chance to win it. I think we're doing the right thing and hopefully we'll get him back shortly and he'll have an impact in the back end of the tournament and get us into the play-offs and hopefully win the tournament from there.
Conclusion
Hardik Pandya finally did feature for Mumbai Indians, who had fallen to sixth place in the points table, in their match against Kings Punjab on September 28. Though he did not bowl in the game, Hardik took a catch off Pollard's bowling to dismiss Chris Gayle. He also starred with the bat, scoring 40 from 30 balls and shared an unbroken 45-run stand for the 5th wicket with Pollard to see MI past the target of 136 to win.
Similar news