19.04.2021,15:04 360 0
IPL 2021 Punjab Kings vs Sunrisers Hyderabad: April 21, Match 14 Prediction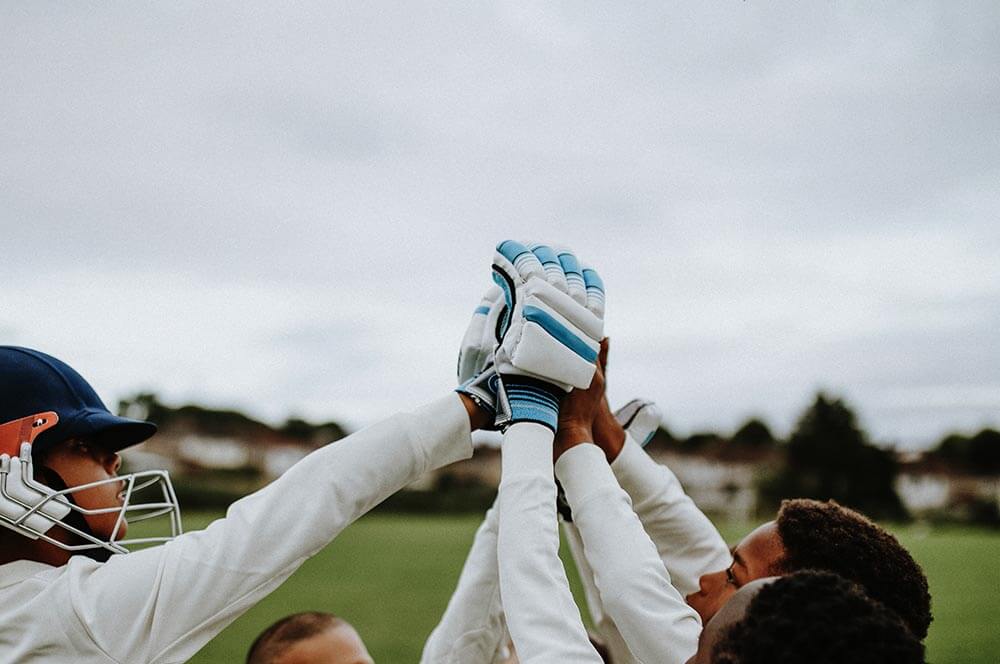 Punjab Kings will take on Sunrisers Hyderabad in match 14 of the IPL 2021 on 21 April. PBKS are in 4th place on the points table, having won the only game they have played so far. SRH are second-last after two matches, followed by bottom-placed CSK.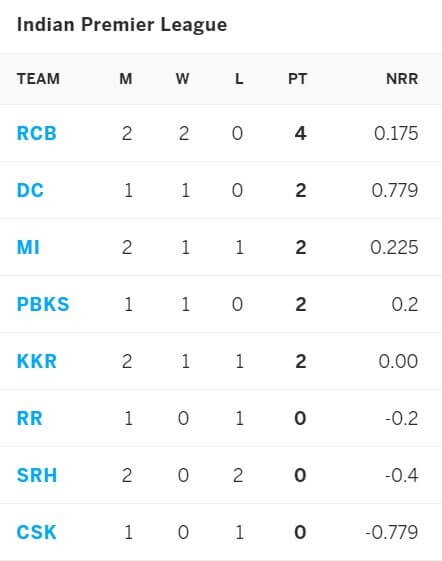 Match Predictions and Team Previews
Last Match Between the Sides
The two sides last played against each other on 24 October 2020 in Dubai. In that game, Punjab batted first and were restricted to 126/7. On a slow wicket, none of the batsmen could get going, though many – Rahul (27), Gayle (20), Pooran (32) – got starts. Sandeep Sharma, Jason Holder and Rashid Khan took two wickets each for SRH as PBKS slipped from the relative comfort of 85 for 3 in the 14th over. When SRH batted, Warner and Bairstow gave them a good start with an opening stand of 56. However, Arshdeep Singh and Chris Jordan who took three wickets each had different ideas and SRH were bowled out for 114.
Head-to-head
In 16 matches between the sides, SRH have established a huge h2h advantage over PBKS, with 11 wins against 5 losses. Ironically, PBKS won the last game between the sides. However, SRH won three games on the trot before that.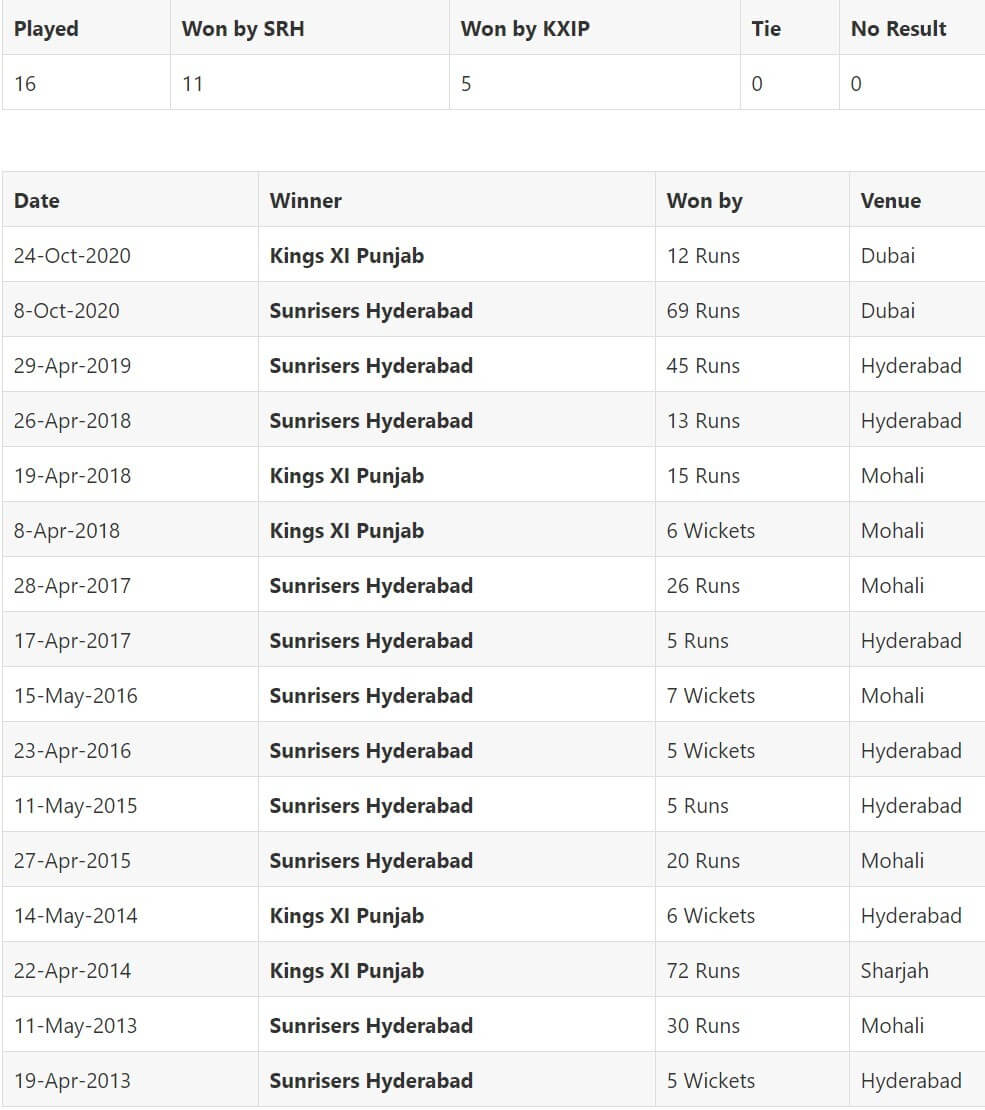 Likely XIs
PBKS: Rahul, Agarwal, Gayle, Hooda, Pooran, Shahrukh Khan, Richardson, M Ashwin, Md Shami, Meredith, Arshdeep Singh.
SRH: Saha, Warner, Pandey, Bairstow, Vijay Shankar, Abdul Samad, Holder, Rashid Khan, Shahbaz Nadeem, Bhuvneshwar Kumar, T Natarajan.
Analysis
SRH's top-order batting ranks among the best, with the likes of Warner, Pandey and Bairstow. However, their middle order lets them down often, as evidenced in their match against RCB on 14 April. While PBKS have a few good bowlers such as Shami, Richardson and M Ashwin, their bowlers lack the experience that SRH bowlers such as Bhuvneshwar Kumar, Holder and Rashid Khan bring to the table. However, overall, PBKS has the edge over SRH. For SRH to win, their top-order batsmen must click. If all three, Warner, Pandey and Bairstow, do so, there are few teams that can stop SRH from dominating. Ironically, SRH are among the few teams to have won the IPL, while PBKS have only an entry into the final to show as their best ever performance.
Match Prediction
We predict that PBKS will beat SRH in match 14 of the IPL 2021 in Chennai on 21 April.
PBKS vs SRH Betting
Bookmakers' odds favour PBKS to beat SRH in the match on 21 April.
Summary
In our prediction for the PDKS vs SRH match, we have factored the brittle middle order of SRH, though the toss could also play a crucial role.
Similar news