17.11.2021,14:11 647 0
T20 World Cup: 5 Indian Squad Members Likely to play Next T20 WC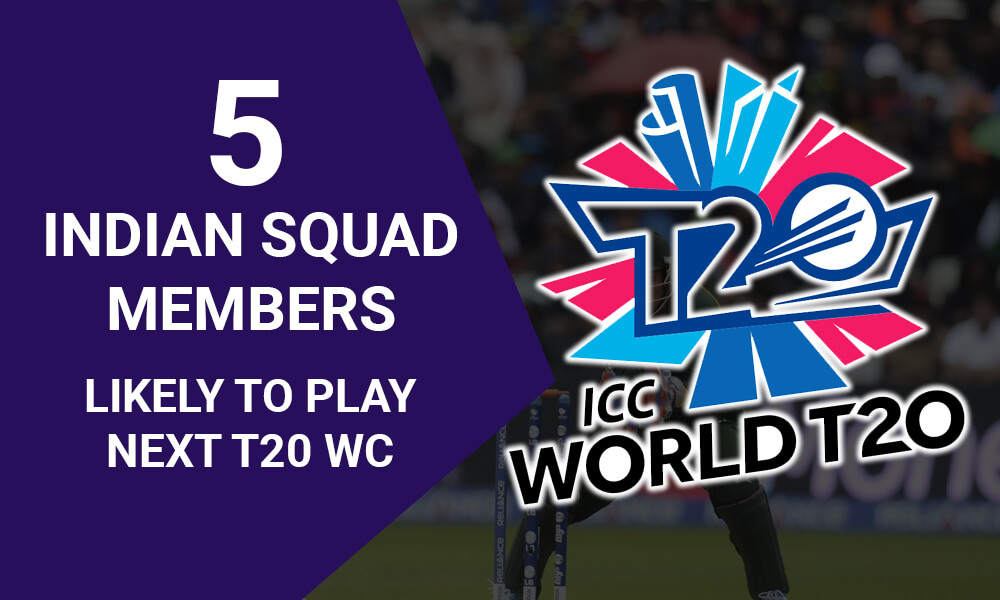 Before the start of the T20 World Cup 2021 tournament, India were considered favourites to win the trophy. However, they did not make it to the semifinal stage. Though they won three of their Super 12 round matches, India paid the price for losing to Pakistan and New Zealand. However, despite failing to become T20 world champions in 2021, the Men in Blue will be looking forward to the next edition of the world cup scheduled to be hosted by Australia in 2022. We expect the following five players to retain their places in the side when India mount their title bid next year:
1. Rohit Sharma
Recently appointed captain, Rohit Sharma is likely to lead the Men in Blue when they do battle in the global ICC event in 2022. Sharma's tactical acumen precedes him. He has an unparalleled record in the Indian Premier League, having led Mumbai Indians to five titles. His IPL experience will hold Rohit in good stead as he seeks to guide India to another world cup title.
2. Virat Kohli
Admittedly, this year, Virat Kohli was a shadow of the player he was in the 2014 and 2016 editions of the T20I World Cup. However, he is likely to be the go-to man for India if they are to win their second T20I world cup title in 2022. Having given up the captaincy, Kohli is likely to be at his destructive best as a batsman. Importantly, he has always enjoyed batting on Australian wickets. We expect him to be key to India's fortunes in Australia in 2022.
3. Ravindra Jadeja
Ravindra Jadeja grabbed seven wickets in five matches at the recently concluded T20I World Cup 2021 competition. He finished the tournament with an economy rate of less than six while maintaining a batting average of 39.00. Arguably the world's best fielder, India will rely on Jadeja's outstanding all-round skills as they bid to win the T20 World Cup in 2022.
4. Jasprit Bumrah
Jasprit Bumrah has emerged in recent years as India's best paceman across formats. He gave plenty of evidence of that at the T20 World Cup 2021 where he took seven wickets in five games. He also had the best economy rate among India's bowlers. On pace-friendly Australian wickets, we expect Bumrah to be India's ace in the pack.
5. KL RahulKL Rahul will probably be Rohit Sharma's deputy at the T20 World Cup 2022. Rahul's tally of 194 runs from five innings made him India's top scorer at the T20 World Cup 2021. With India scheduled to play several T20Is ahead of the next world cup event, Rahul will strive to remain consistent in his quest for runs. ConclusionIndia beat the newly crowned world champions Australia 2-1 in their last bilateral T20I series down under. All the above five players have done well on Australian wickets. So, it should surprise nobody that India are considered favourites to win the title in 2022.
Similar news