21.04.2021,13:04 1080 0
Tamil Nadu Is in the Middle of a T20 Revolution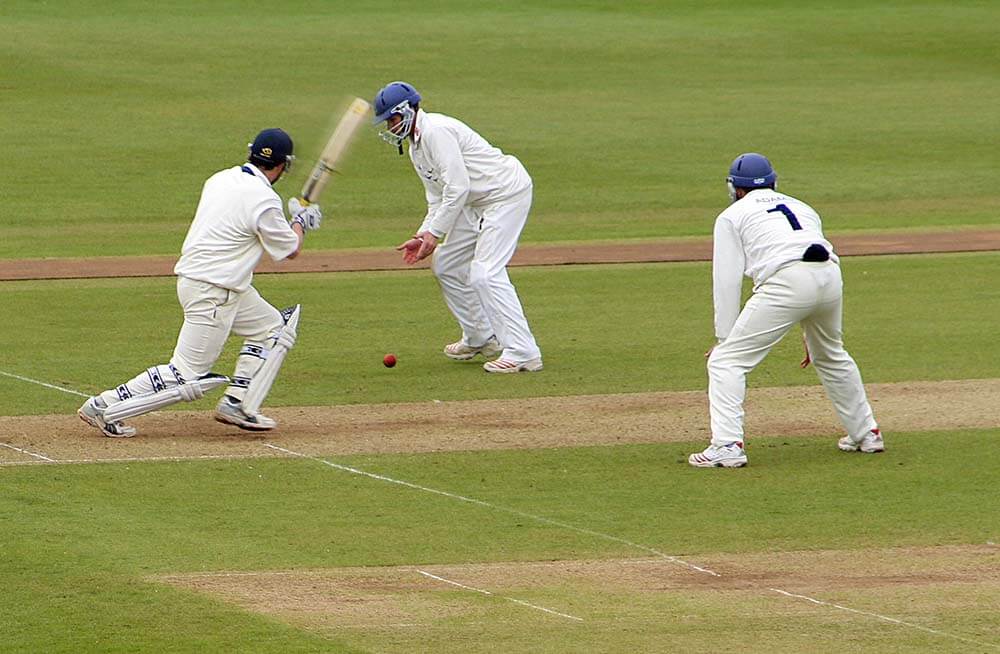 Tamil Nadu recently won their second title in the Syed Mushtaq Ali Trophy T20 tournament when they beat Baroda in the final on 31 January 2021. It was déjà vu for Dinesh Karthik who had also led the squad to the title in the inaugural edition of the competition back in 2006. That first title led to a T20 revolution of sorts in Tamil Nadu.
How Tamil Nadu Won the SMAT in 2021
On 31 January 2021, Baroda and Tamil Nadu faced off in the final of the Syed Mushtaq Ali Trophy tournament. Batting first, Baroda were reduced to 36 for 6 in the 9th over before a 58-run stand for the 7th wicket between Vishnu Solanki and Atit Sheth gave the innings a veneer of respectability. Baroda finished their allotted overs with 120/9. Solanki made a top score with 49 off 55 balls, while Sheth made 29 off 30 balls. Opener Kedar Devdhar (16) and Bhargav Bhatt (12 not out) were the only others to reach double figures as M Siddharth took 4 for 20 to emerge Tamil Nadu's best bowler. Baba Aparajith, Sonu Yadav and M Mohammed shared a wicket each. When TN replied, they chased down the target with 7 wickets and 2 overs to spare. C Hari Nishaanth made 35 off 38 balls, while Aparajith (29) and Dinesh Karthik (22) made useful contributions to help TN to their 2nd SMAT title.
The T20 Revolution in Tamil Nadu Began with the SMAT in 2006
Tamil Nadu won their only other title in the inaugural year of the competition in 2006. Then too, they were led by Dinesh Karthik. It would be no exaggeration to say that the first title led to a T20 revolution in Tamil Nadu. A year later, the Indian Premier League began and the success of Chennai Super Kings appeared to have whetted the appetite in Tamil Nadu for T20 cricket, the logical culmination of which was the launch of the Tamil Nadu Premier League in 2016. Talented cricketers in Tamil Nadu saw a short route to national prominence if they could get hired by an IPL franchise. The TNPL provided them with the perfect platform to advertise themselves to prospective hirers in the IPL.
IPL Stars from Tamil Nadu
The results speak for themselves: several players from Tamil Nadu feature in the current season of the IPL. R Ashwin plays for Delhi Capitals. T Natarajan and Vijay Shankar are members of Sunrisers Hyderabad. Washington Sundar is a prominent player of Royal Challengers Bangalore. Varun Chakravarthi plays for Kolkata Knight Riders. Punjab Kings have M Ashwin and Shahrukh Khan in their ranks. N Jagdeesan and C Hari Nishaanth play for Chennai Super Kings. Chennai Super Kings, of which R Ashwin was a part, also featured Murali Vijay who played for India for several years. Barring Jagadeesan and Nishaanth, all the others have already played matches in the ongoing IPL competition. Most of these players have been selected to play for India. Though Varun Chakravarthi was included in the Indian team for the tour of Australia, injury and fitness issues have conspired to prevent him from playing an international match.
T Natarajan, the Inspiration for Small Town Cricketers from TN
With the burgeoning popularity of the TNPL and the rags to riches story of T Natarajan serving as inspiration, we can expect to see many more players from small towns in Tamil Nadu rise to national prominence in the foreseeable future.
Similar news