24.11.2021,15:11 809 0
Aaron Finch Wants to Lead Australia's T20 Title Defence on Home Soil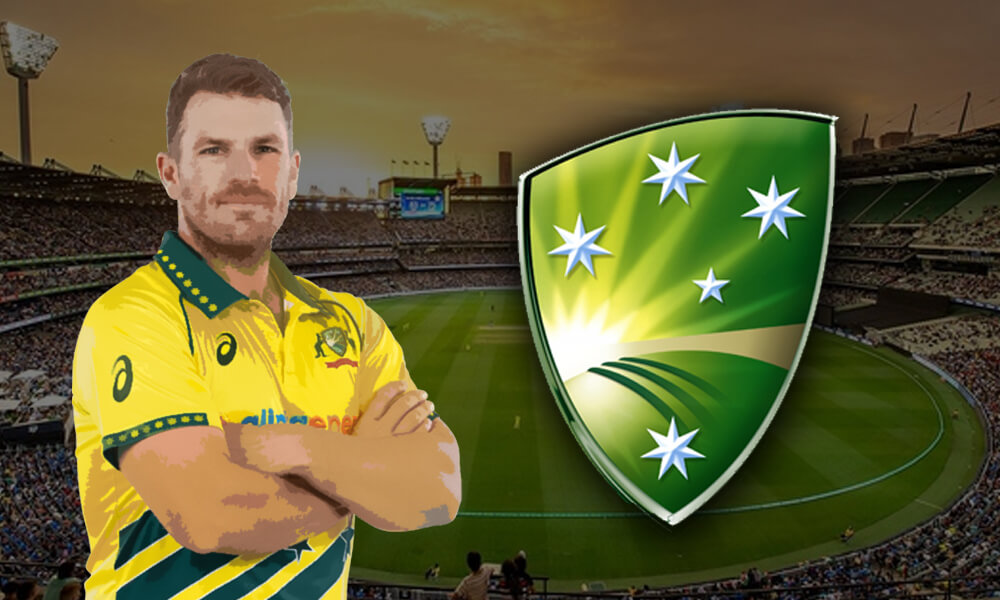 Aaron Finch has resigned from the captaincy of Melbourne Renegades in the BBL (Big Bash League) but is hoping to lead the team in the T20 Cricket World Cup title defence in 2022 on home soil. Under the captaincy of Finch, Australia brought home their first-ever international T20 title.
The Aussies came all guns blazing in the final match on Sunday in Dubai. They now have less than one year to prepare and defend the title in the next T20 World Cup that begins in October 2022.
Finch Came Back After a Major Knee Surgery in August
Finch, who turned 35 on November 17, has been recovering from the surgery he had recently. However, he plans to remain the skipper if he stays fit, and he "can get there." The Australian skipper sounded hopeful about his place in the team next year.
He added that he was going to need a bit of additional time to let his knees heal completely. Finch revealed that he had pushed the rehab too hard and maybe had had to pay some price for that all through the tournament.
As per the latest reports, Melbourne Renegades confirmed the news that Finch had stepped down as their captain, and Nic Maddinson was going to take over in the next season of the
BBL
.
Justin Langer Breathes a Sigh of Relief After the T20 Cricket WinAustralia's recent T20 win certainly took the pressure off head coach Langer's shoulders. There were reports of discord coming in from the dressing room during the recent tours. Finch disclosed that Langer had received some feedback from the team about his way of coaching and he had taken their suggestions into account.
According to Finch, the team had "really honest conversations", not always the easiest to have. However, he praised the fact that Langer had taken the advice on board and handed over the reins to the core playing team and the assistant coaches in different departments.
Key spinner in the squad, Adam Zampa echoed the sentiments of his skipper in terms of defending the title next year. He said that the squad would focus on staying together for the T20 World Cup next year.  Zampa emphasised how tough it was to play international cricket before outlining the fact that the confidence they gained from winning this year's title would definitely add to the home advantage next year.
Similar articles