10.11.2021,15:11 113 0
Bangladesh Refuses to Add a Replacement Player for Shakib Al Hasan, Who Is Ruled out for the Remaining Games of the T20 World Cup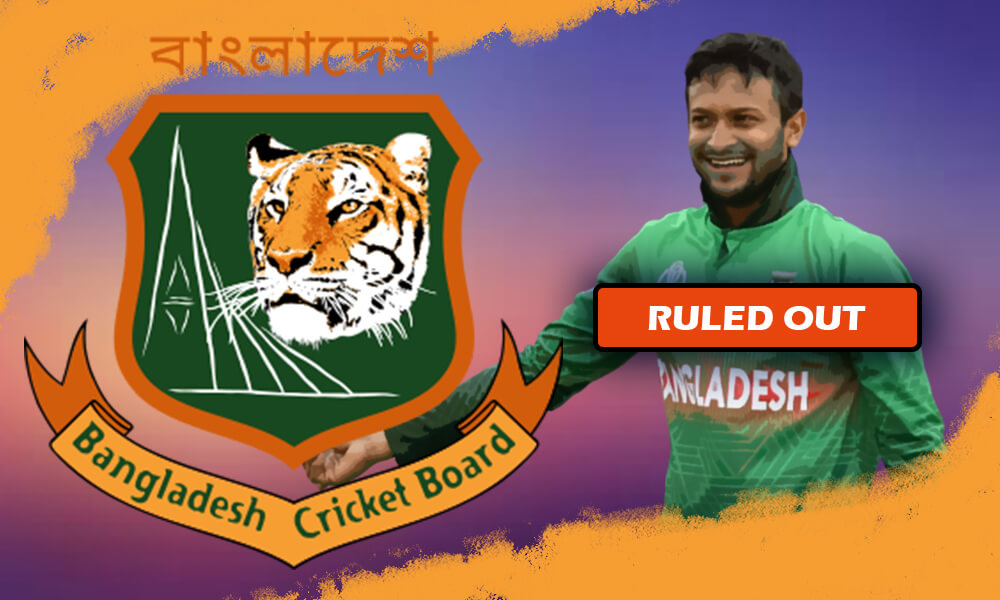 Bangladesh won't be able to resource the services of Shakib Al Hasan in the 2021 ICC World Cup given the hamstring injury that he has sustained during their matchup against West Indies on October 29th. After confirmation by the squad physician, Bangladesh's chief selector Minhajul Abedin publicly announced that Shakib will be suspended for the remainder of the tournament.
This T20 World Cup has been a tough one for Bangladesh as they have lost all three of their group stage matches so far and now with their most experienced player being ruled out due to injury, the team will find it difficult to progress to the knockout stages of the tournament. Just to reiterate the importance of Shakib in the squad, in the 94 T20I matches that he has played for Bangladesh, he has scored over 1900 runs and has also taken 117 wickets during this period. Given the pedigree of his ability, Bangladesh will find it very difficult to find a replacement for a player of Shakib's calibre. However, not picking a replacement player altogether seems to be a bit odd as Bangladesh will strive to win the remaining of their matches if they have any chance of progressing to the knockout stages.
Cric-life.com is the platform that keeps you informed about the latest developments of the cricketing world. Along with multiple tournaments, you find exciting facts about individual players as well. You can also view live scores and scorecards on the same.
Similar articles