21.09.2020,11:09 2559 0
ICC T20 World Cup Winners List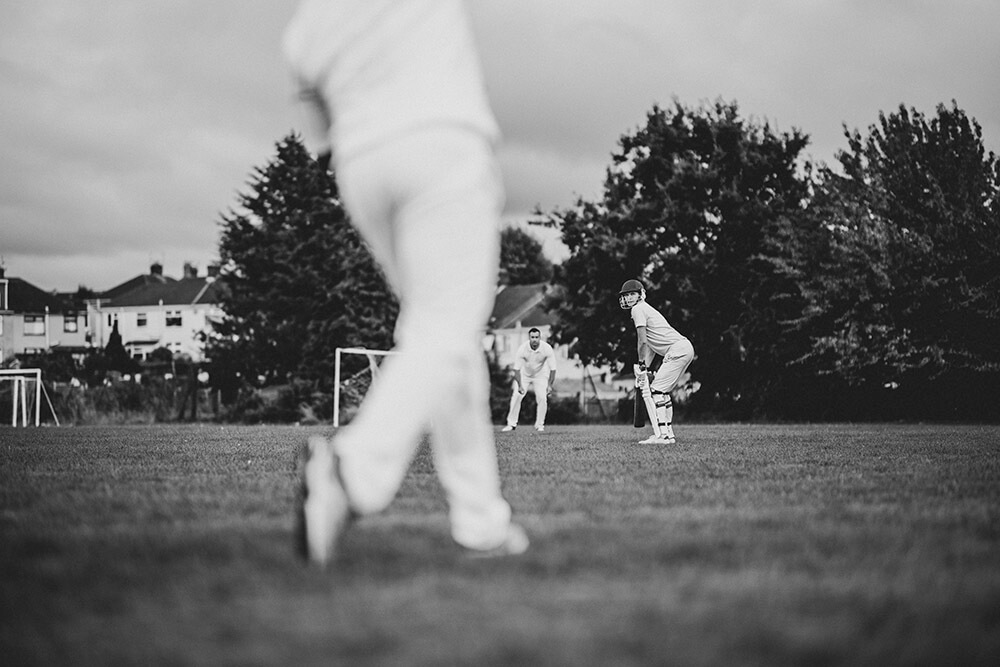 It was back in 2007 when the International Cricket Council (ICC) introduced a new ICC title. It was the ICC T20 World Cup. Since then, there have been six editions played and as many as five different teams have won the ICC World T20 title. India, Pakistan, England, the West Indies and Sri Lanka have all lifted the coveted trophy. However, the West Indies is the only team to have won it twice.
The seventh edition of the ICC T20 World Cup was supposed to be played in Australia in October 2020. However, due to the coronavirus pandemic, it was postponed until 2021. Thus, the next T20 World Cup will be played in October 2021 and will take place in India.
In this article, we are going to look back at all six editions and pay attention to each team that won the respective ICC World T20.
2007 – India
When the tournament started in 2007, no one knew what to expect. Only 19 T20Is had been played before the 2007 World T20 was introduced and India had played just one (in 2006). India's big guns opted out of this tournament and it was MS Dhoni who led the side.
Their first game against Scotland was washed out. Then came the famous tie against Pakistan (both teams ended up on 141) which they won throughout a bowl out. India topped the group stage and faced New Zealand in the first game of the Super Eight. They came up short as they failed to chase down 190 and fell 10 runs short. However, the 'Men in Blue' bounced back really well as Yuvraj Singh's six sixes propelled India against England and helped them stay alive in the competition. Against South Africa, in a must-win game, in which they played terrific cricket to beat them convincingly.
In the semis, they were up against the mighty Australians. It was Yuvraj who stood up once again and smashed a 30-ball 70 and the bowlers held their nerve to earn a 15-run win. The final was against arch-rivals Pakistan. Gautam Gambhir's 75 drove India to 157 and the Indian bowlers had been in complete command before Misbah-ul-Haq turned things around. With 13 runs needed off the final over, Dhoni turned to Joginder Sharma who conceded a wide and a six before scalping Misbah and giving India their first-ever World T20 title.
2009 – Pakistan
2009 – Pakistan
as held in England with Pakistan emerging victorious. They came up short in the 2007 edition but went all the way in 2009. However, all was not rosy for them.
They started with a loss as they were hammered by England
before they turned things around to win against the Netherlands.
In the Super Eight, they again lost their first game to Sri Lanka
. However, they picked up pace as they beat New Zealand and Ireland in the remaining two games and qualified for the semifinals.
In the semis, Pakistan faced South Africa. Shahid Afridi's fifty helped them get to 149 and the bowlers did a wonderful job in defending that total. In the final, Pakistan were clinical as they reduced Sri Lanka to 138 before Afridi's second successive 50 got them over the line and handed Pakistan their maiden World T20 title.
2010 – England
It wa
2010 – England
tween the 2009 and 2010
World T20
events. The West Indies played host to the 2010 edition. Previously, England had endured a couple of tough tournaments and hadn't qualified for the semifinals even once.
Even in 2010, they didn't get off to a great start. Both of their group stage games were rain-affected and they were at the receiving end against the West Indies despite posting 191 in 20 overs. They lost to the hosts by D/L method and their game against Ireland was a no-result (points shared). Hence, England qualified for the Super Eight due to a better net run rate.
However, once the Super Eight started, they were clinical. They beat Pakistan, South Africa and New Zealand to advance to the top four where they humbled Sri Lanka. In the final, England were up against arch-rivals Australia and once again, England were absolutely magnificent. They chased down 148 with ease to win their first-ever men's ICC title.
2012 – West Indies
Sri Lanka h
2012 – West Indies
the event came to Asia for the first time. Around that time, the West Indies started developing into the powerhouse in T20 cricket. However, they didn't have the best of starts. Like England in 2010,
they had two rain-affected games in the group stages. They lost one against Australia and the one against Ireland was a no-result
.
The men from the Caribbean started off the Super Eight with a win over England but were hammered by Sri Lanka. In a must-win game, the West Indies tied the game against New Zealand but won the Super Over to advance to the semifinals.
The West Indies squared off against Australia in the semifinal but they brought their 'A' game and posted 205 which proved to be too much even for the mighty Aussies. Hosts Sri Lanka also reached the final. They were under severe pressure with the bat but Marlon Samuels pulled them through to 137 before a brilliant bowling effort bowled Lanka out for 101 and helped the West Indies lift the title.
2014 – Sri Lanka
It was Bangladesh's tur
2014 – Sri Lanka
n 2014. It was the first time there was a group stage between the qualifiers before the main tournament kickstarted with the top teams.
Sri Lanka started their tournament with a nervy five-run win before thumping the Netherlands. However, they had a hiccup against England as they failed to defend 190. In a must-win game against New Zealand, they were bowled out for 119 but Rangana Herath's five-wicket haul helped Sri Lanka skittle them out for 60.
Sri Lanka faced the West Indies in the semifinal in which they were aided by rain as D/L came into the picture and they won by 27 runs. In the final, they were up against a strong Indian side but some brilliant death bowling combined with Kumar Sangakkara's half-century propelled them to the second ICC title.
2016 – West Indies
In 2016, India hosted the World
2016 – West Indies
e West Indies were still a T20 powerhouse and they proved why.
They started with a bang as Chris Gayle's hundred helped them chase 183 with ease against England
.
The 2012 champions then beat Sri Lanka and South Africa before they suffered a shock defeat against Afghanistan in their last Super 10 game
.
Yet, they topped the group and faced hosts and favourites India in the semifinals. However, the West Indies overcame that challenge as Lendl Simmons's 82 helped them chase 193. In the final, it was Marlon Samuels once again who scored 85 in the chase of 156 against England. However, it was Carlos Braithwaite who sealed the deal with four successive sixes. The West Indies became the first-ever team to win two World T20 titles.
| | | | |
| --- | --- | --- | --- |
| Year | Host | Champions | Runner up |
| 2007 | South Africa | India | Pakistan |
| 2009 | England | Pakistan | Sri Lanka |
| 2010 | West Indies | England | Australia |
| 2012 | Sri Lanka | West Indies | Sri Lanka |
| 2014 | Bangladesh | Sri Lanka | India |
| 2016 | India | West Indies | England |
| 2020 | Australia | TBD | TBD |
Similar articles