30.09.2020,12:09 1531 0
Brian Lara and His 400*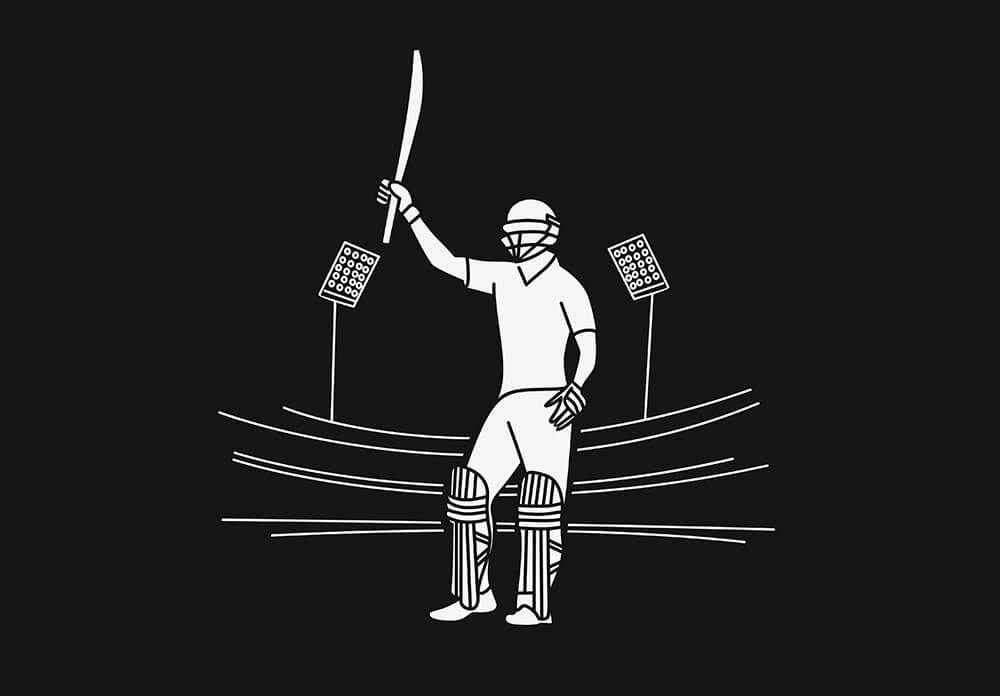 You think of Brian Lara and you think of all the big scores he has made. Be it the 375, 400 not out and even the 501 not out which he made in a first-class game in England while playing for Warwickshire. In fact, the former West Indian captain is the only player in the history of the game to record the highest individual Test score twice. Lara just had a knack for getting huge scores.
Lara made his debut in 1990 and in just his fifth Test match, he smashed 277 against Australia at the Sydney Cricket Ground (SCG) in 1993. A year later came the big record when with 375 he went past Sir Gary Sobers's record for the highest individual score of 365 not out. Within two months, Lara flew to England to play county cricket for Warwickshire and shattered multiple records as he amassed 501 runs in an innings.
Hence, there was no doubt that if there was someone who could break the 400-run barrier in Test cricket it would be Lara. The 375-run record had been intact for more than nine years before Matthew Hayden broke it. The Australian left-handed opener smashed 380 against Zimbabwe at the WACE in Perth in October 2003. However, Hayden's record didn't stay for long as Lara broke the 400-run barrier in April 2004.
It was England once again, it was the Antigua Recreation Ground, St John's in Antigua again. For England, it felt like déjà vu. The 375 that Lara had scored, it came against them and that too at the same venue. And Lara made 400 not out against the same opponents at the same ground.
It was the fourth Test match of the series. However, it was a dead rubber with England leading the series 3-0. In that fourth Test, the West Indies won the toss and opted to bat first. They lost Daren Ganga early and were 33/1 when Brian Charles Lara walked into bat. Until that point, Lara didn't have a great time with the bat. He scored just 100 runs in six innings which included two ducks and his highest in that series was 36.
However, the Lara England saw for two and a half days was a different man. He shrugged off those low scores and came back with a bang. He formed a solid 65-run partnership with Chris Gayle who did the bulk of the scoring and made a breezy 69 off just 80 balls. Lara was happy to play second fiddle but Lara was scoring at a decent rate as well. He got to his half-century in 61 balls. He finished day one with 86 not out as he drove the West Indies after the dismissal of Gayle. He had Ramnaresh Sarwan giving him support.
On the second day, Lara was more dominant and just took the game head-on. He reached his hundred in the first session of the second day and it came off 131 balls. The West Indies skipper shared a 232-run stand with Sarwan (who scored 90) for the third wicket. He shared fifty partnerships with Ricardo Powell and Ryan Hinds, both of whom threw away starts. By the time those two were dismissed, Lara was well past the 200-mark and was looking in ominous form.
The wickets didn't deter him. He continued in the same vein as Ridley Jacobs joined him. Lara was once again the dominant partner. Lara got to a triple hundred (which came off 404 balls) towards the end of the second day and finished the day on 313 not out. Jacobs was batting on 47 with the West Indies' score reading 595/5 in 157 overs. There were no signs of declaration as the hosts continued batting on the third day.
Lara had got to 350 in 494 balls before Jacobs took over and reached his 100 in 181 balls. However, Lara did slow down slightly after reaching the 350-mark. He first went past his own record of 375 before breaking Matthew Hayden's record of 380. Then slowly but surely, Lara moved to that 400-run mark. He kept ticking the strike over. Eventually, in the 202nd over of the innings, Lara reached the coveted mark of 400. The West Indies had scored 751/5 before they declared (as soon as Lara got to 400).
In reply, England were bowled out for 285. The West Indies enforced the follow-on but Michael Vaughan's hundred ensured England escaped with a draw.
Similar articles