21.09.2020,11:09 397 0
Highest Innings Score in Test Cricket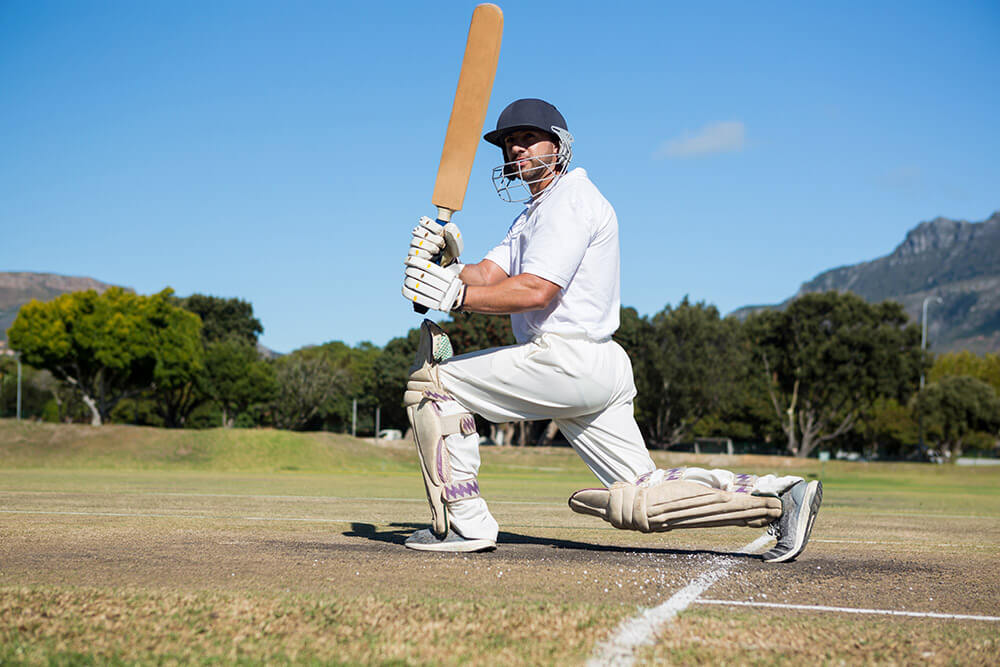 1. Charles Bannerman: 165 not out
Charles Bannerman was the top scorer in the first-ever Test match played between Australia and England in Melbourne in March 1877. Australia batted first and Bannerman, who opened for the hosts, enjoyed the privilege of facing the first ball bowled in a Test match. Australia lost wickets at regular intervals and when Bannerman retired hurt on 165, they were 240/7. The innings ended on 245. Such was Bannerman's dominance that the next highest score was just 18. In reply, England were bowled out for 196 and after they had been set a target of 154, the tourists collapsed for 108 in the last innings, leaving Australia the winners by 45 runs.
2. Billy Murdoch: 211 not out
Australia's skipper Billy Murdoch broke Bannerman's record seven years later when on the tour of England he made 211 not out when batting at number three in a Test match at London's Kennington Oval in August 1884. Australia batted first in the third match of a series and piled up a mammoth score of 551 thanks to Murdoch's unbeaten 211, aided by centuries by McDonell and Scott. England, in reply, made 346. Following on, the hosts were 85/2 when the three-day Test match ended in a stalemate. 
3. Tip Foster: 287
England's Tip Foster set a new mark for the highest individual Test score in the first match of a series in Sydney in December 1903. Australia batted first and were bowled out for 285. Foster's innings of 287 helped England to a score of 577 in reply. Batting at number five, Foster scored 287 in 419 balls with 37 fours. He was involved in a 192-run stand for the fifth wicket with LC Braund who scored a ton. Australia put up a better show in their second knock, making 485. However, England knocked off the required 194 runs for the loss of 5 wickets to emerge winners.
4. Andy Sandham: 325
In April 1930, England opener Andy Sandham scored the first triple century (325) to break Tip Foster's record in the fourth match of a series held in Kingston, on England's tour of the West Indies. Batting first, England piled up 849 on the back of Sandham's innings, assisted by Ames' 149. In reply, the West Indies made 286. England declared their second innings at 272/9, setting the hosts a target of 836. The match was ended by mutual consent when the West Indies were on 408/5. The "timeless" Test began on 3 April and went on until it was called off on 12 April, with a rest day on April 6.
5. Don Bradman: 334
Legendary Australian batsman Don Bradman set a record for the highest Test innings when he scored 334 against England in July 1930 in Leeds in the third match of a series on Australia's tour of England. The highlight of the innings was a partnership of 229 with Alan Kippax for the third wicket to which Kippax contributed 77. Australia made 566, batting first, before bowling out the hosts for 391. The match ended in a stalemate after England, following on, had reached 95/3 in their second knock. 
6: Wally Hammond: 336 not out
England batsman Wally Hammond rewrote the record books when he made an unbeaten 336 in Auckland in the second Test of a series on England's tour of New Zealand in April 1933. Batting first, the hosts were bowled out for 158 before England responded with 548/7 on the back of Hammond's innings. The next highest score was 60 by opener Wyatt. New Zealand made 16/0 in their second knock in a drawn match curtailed by rain.
7. Len Hutton: 364
Hammond's record had lasted just over five years before his countryman Len Hutton reset it with an innings of 364 in August 1938 at the Oval in the fifth Test of Australia's tour of England that year. England piled up 903/7 thanks to Hutton's record-breaking knock as well as tons by Leyland and Hardstaff Jr. Helped by Bradman's absence due to injury in both innings, England bowled out Australia for 201 and 123 to win by an innings and 523 runs. Opener Hutton needed 847 balls to compile his innings.
8. Garry Sobers: 365 not out
West Indian Garry Sobers broke Hutton's record in Kingston in March 1958 in the third Test of a series on Pakistan's tour of the West Indies. After Pakistan were bowled out for 328, the West Indies piled up 790/3. Batting at number three, Sobers made 365 not out and was involved in a partnership of 446 for the second wicket with Conrad Hunte who made 260. Pakistan could score only 288 in their second innings to enable the West Indies to win by an innings and 174 runs.
9. Brian Lara: 375
The West Indies batsman Brian Lara erased the thirty-five-year-old record of Garry Sobers in April 1994 when he scored 375 against England at St John's in the fifth Test of a series. The West Indies declared their innings closed at 593/5 when Lara got out after a partnership of 219 for the fifth wicket Chanderpaul who had the second-highest score of 75. Curiously, England replied with an identical score of 593 before the match ended in a stalemate with the West Indies on 43/0 in their second knock.
10. Matthew Hayden: 380
Australia opener Matthew Hayden rewrote the record books when he scored 380 against Zimbabwe in Perth in the first match of a series against the tourists in October 2003. Australians declared their innings at 735/6 when Hayden got out after a partnership of 233 for the sixth wicket with Adam Gilchrist. Zimbabwe who scored 239 in their first knock could make only 325 in their second to allow the hosts to register an innings victory.
11. Brian Lara: 400 not out
Brian Lara became the first batsman to score a quadruple ton in Test cricket when he scored an unbeaten 400 in the fourth Test of a series against England at St John's in April 2004, ensuring that Hayden's record lasted less than six months. Lara shared an unbroken partnership of 282 for the sixth wicket with Jacobs to help the West Indies to a score of 751/5 declared. England responded with 285 in their first knock. Following on, they made 422/5 in the second innings to force a draw.
Similar articles