30.09.2020,12:09 37421 0
Most 400+ Runs in ODIs by a Team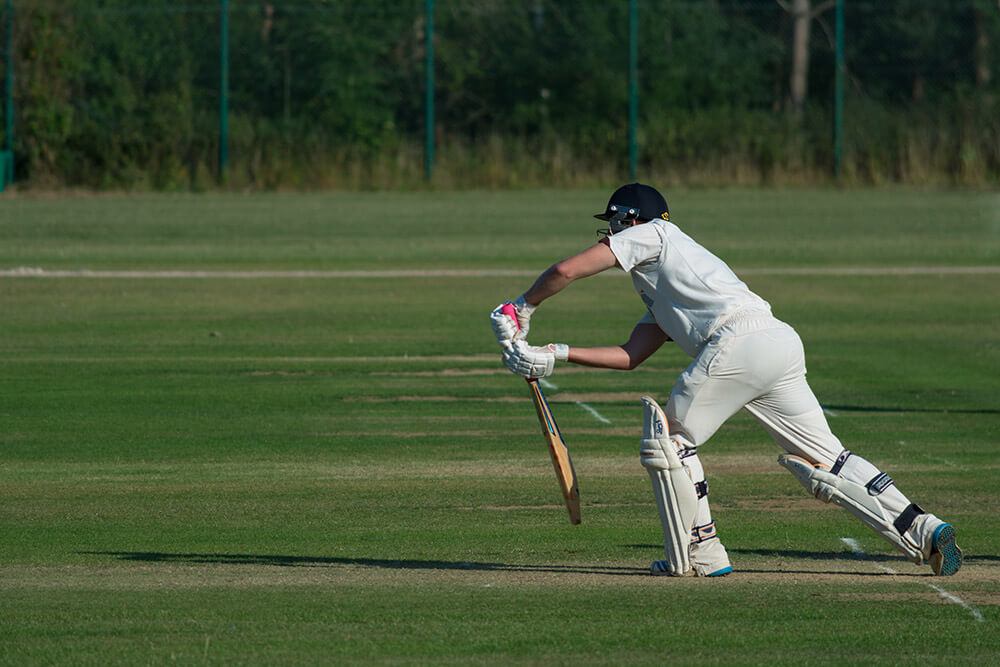 Twenty years ago, 300 was a luxurious total in ODIs and quite a rare sight. Even in 60-overs games, about 280 was at most times enough to win the match. However, players like AB de Villiers, Virender Sehwag and Sanath Jayasuriya have made 400 common in ODIs.
Today, even 350 totals are chased successfully and regularly in ODIs. Batsmen enjoy clobbering the bowlers around the park as rules are on their side and advanced bat technology makes even mishits carry for sixes. Grounds have become smaller, while bat sizes have increased. In addition, T20 cricket has made faster scoring possible in ODIs too. Batsmen make full use of fielding restrictions and powerplays to easily crack 400+ in ODIs. In this article, we are going to provide information about the national teams that have scored 400+ runs the most times in ODIs.
1. South Africa (6 times)
South Africa leads the pack by scoring 400+ runs six times in ODIs. They are also the first team to successfully chase 400 in a game which they did against Australia in 2006. Their second 400+ total was against Zimbabwe, also in 2006. South Africa then went on to score over 400 two times against the Windies.
Their fifth time happened in a game against Ireland in the 2015 ODI World Cup with Hashim Amla leading the way with 159. The sixth occasion was versus India in October 2015 with Faf du Plessis contributing a handsome 133, De Villiers 119 and Quinton de Kock 109. The Proteas triumphed in this game easily by 214 runs. In fact, they have won all the games in which they scored 400 plus runs.
2. India (5 times)
India is second on the list with five 400+ scores in ODIs. Their first time was against Bermuda in the 2007 World Cup. They cracked 413/5 aided by Viru's 114 and fifties from Sachin Tendulkar and Yuvraj Singh. Bermuda was then bowled out for just 156.
India's second 400+ score was their 414/7 made against Sri Lanka in Rajkot in December 2009. Viru contributed 146 and was backed by half-centuries from Tendulkar and MS Dhoni. However, Sri Lanka almost chased down the mammoth total and ended only three runs short. Tillakaratne Dilshan stood out with his 160 off 124 balls.
India's third time was 401/3 against South Africa in Gwalior in February 2010. In this match, Tendulkar became the first batter to crack a double hundred in ODIs. He finished 200 not out off 147 balls with 25 fours and 3 sixes. India restricted the Proteas to 248 to win by 153 runs.
India's fourth time was 418/5 in a game against the Windies held in Indore in December 2011. Viru smashed 219 off 149 balls with 25 fours and 7 sixes. The Caribbeans were limited to 265 and India won handily by 153 runs. The fifth and last time so far was their 404/5 scored against Sri Lanka in Kolkata in November 2014. The total was aided by Rohit Sharma's 264 off 173 balls with 9 sixes which has been the highest individual score in ODIs. The Lankans were bundled out for 251. India won all five matches in which they scored 400+ runs.
3. Eng3. England (4 times)d holds the record for the highest total in ODIs with 481/6 made against Australia in Nottingham in June 2018. Jonny Bairstow cracked 139 off 92 and Alex Hales 147 off 92. The Aussies were bowled out for 239 runs. England's first 400+ score came against the Kiwis in Birmingham in June 2015. They amassed 408/9 aided by 129 from Jos Buttler and 104 from Joe Root. New Zealand were restricted to 198.
England's second time was 444/3 against Pakistan in Nottingham in August 2016. Alex Hales stroked 171 and the Poms won easily by 169 runs. England's fourth and last occasion to date was their 418/6 against the Windies in St. George's in February 2019. Eoin Morgan and Jos Buttler clobbered hundreds. Chris Gayle led a spirited chase with 162 off 97 balls, including 14 sixes, but the Caribbeans ended 29 short.
4. Australia (4. Australia (2 times)f="https://www.cric-life.com/australia-wins-the-odi-series-versus-england/" target="_blank" rel="noopener noreferrer">Australia were the first team to score 400 in an ODI which they did playing against South Africa in Johannesburg in March 2006. The Aussies racked up 434/4 aided by Punter Ponting's 164 off 105 balls with 13 fours and 9 sixes and fifties from Adam Gilchrist, Simon Katich and Mike Hussey.
However, the Proteas successfully chased this mammoth score with Herschelle Gibbs contributing 175 off 111 balls with 21 fours and 7 sixes. He was ably supported by Graeme Smith with 90 off 55 and Mark Boucher with 50 off 43. South Africa reached the target with 1 wicket and 1 ball to spare.
Australia's second and last 400+ score, 417/6, was made against Afghanistan in a game held in Perth during the 2015 ODI World Cup. David Warner led the way with 178 off 133 balls with 19 fours and 5 sixes. He was backed by Steve Smith's 95 off 98 and Glenn Maxwell's 88 off just 39 deliveries. The Afghans were bowled out for 142.
5. Sri Lanka (2 times)5. Sri Lanka (2 times)://www.cric-life.com/lpl-preview-sri-lankas-franchise-t20-league-set-to-launch-on-26-november-2020/" target="_blank" rel="noopener noreferrer">Sri Lanka also has recorded 400+ runs twice in the history of ODIs. Their first instance was 443/9 against the Netherlands in Amstelveen in July 2006. Jayasuriya smashed 157 off 104 balls with 24 fours and 1 six, while Tillakaratne Dilshan supported him with 117 off 78 with 15 fours and 2 sixes. The Lankans then bundled out the Dutch for just 248 to win handily by 195 runs.
Lanka's second 400+ plus was made against India in Rajkot in December 2009. Unfortunately, their effort was in a losing cause as they fell just 3 runs short while chasing India's gigantic score of 414/7. Tillakaratne Dilshan batted bravely, clobbering 160 off 124 with 20 fours and 2 sixes and Kumar Sangakkara was with him all the way, contributing 90 off 43 with 10 fours and 5 sixes.
Dilshan featured in a 188-run opening partnership with Upul Tharanga who contributed 67 off 60 with 3 fours and 4 sixes. For the second wicket, Dilshan partnered Sangakkara and they raised 128 runs. However, the chase lost its way after that.
| | | |
| --- | --- | --- |
| Score | Team (Time) | Opponent |
| 434/4   | Australia (2005–06) | South Africa |
| 438/9 | South Africa (2005–06) | Australia |
| 443/9 | Sri Lanka (2006) | Netherlands |
| 418/5 | South Africa (2006–07) | Zimbabwe |
| 413/5 | India (2007) | Bermuda |
| 402/2 | New Zealand (2008) | Ireland |
| 414/7 | India (2009–10) | Sri Lanka |
| 411/8 | Sri Lanka (2009–10) | India |
| 401/3 | India (2009–10) | South Africa |
| 418/5 | India (2011–12) | West Indies |
| 404/5 | India (2014–15) | Sri Lanka |
| 439/2 | South Africa (2014–15) | West Indies |
| 408/5 | South Africa (2014–15) | West Indies |
| 411/4 | South Africa (2014–15) | Ireland |
| 417/6 | Australia  (2014–15) | Afghanistan |
| 408/9 | England (2015) | New Zealand |
| 438/4 | South Africa (2015–16) | India |
| 444/3 | England (2016) | Pakistan |
| 481/6   | England (2018) | Australia |
| 418/6 | England  (2018–19) | West Indies |
| 421 | West Indies(2019) | New Zealand |
Similar articles