07.10.2020,13:10 363 0
European Cricket League T10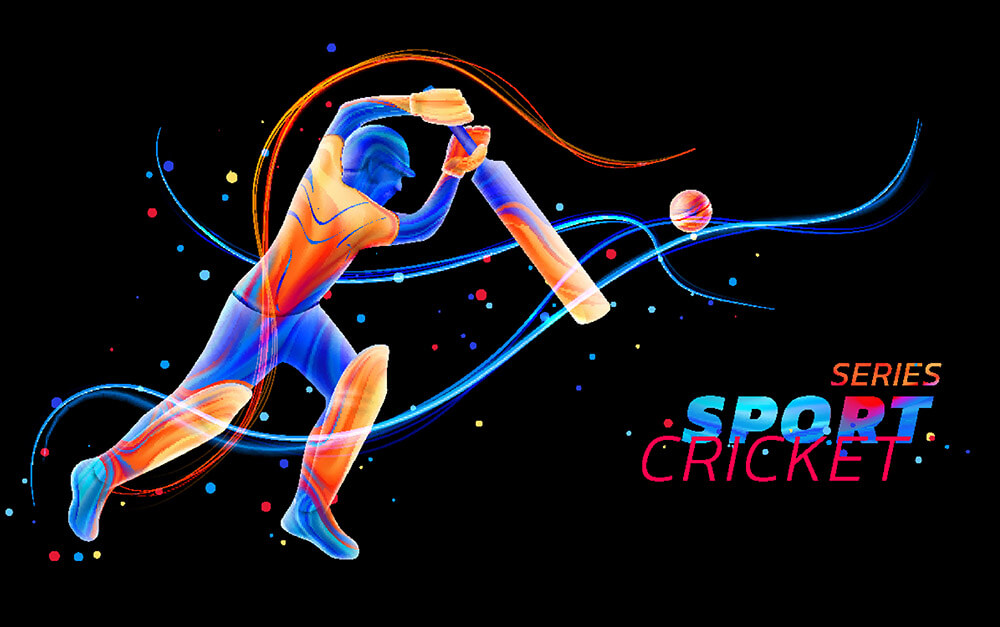 In this article, we are going to take a look at the European Cricket League T10 tournament featuring club cricket champions of various European countries.
About European Cricket League T10
In 2019, the inaugural year of the league, clubs from 18 European nations competed to qualify for the tournament which eventually featured club champions from Spain, Italy, Romania, France, Germany, Russia, Denmark and the Netherlands. The league, which adopts the T10 format, was completed in the last three days of July 2019. In March 2020, the organisers of the European T10 Cricket League announced that the competition for 2020 would be held only in 2021 due to the global COVID-19 pandemic.
History and Current Teams
The number of teams has been increased to 16 (from 8 in the inaugural year). The following teams will compete for the ECL T10 championship: FCA 04 United Stars Darmstadt from Germany, Lund Cricket Club from Lund, Sweden, Swardeston Cricket Club from Swardeston, England, Helsinki Cricket Club from Helsinki, Finland, Forfarshire Cricket Club from Dundee, Scotland, HBS Craeyenhout from The Hague, the Netherlands, Cluj Cricket Club from Cluj-Napoca, Romania, Moscow Foxes from Moscow, Russia, Volharding Olympia Combinatie Rotterdam from Rotterdam, the Netherlands, Latina Cricket Club from Latina, Italy, Bjørvika Cricket Club from Oslo, Norway, Ostend Exiles from Ostend, Belgium, C.I.Y.M.S. Cricket Club from Belfast, Ireland, Skanderborg Stingrays from Skanderborg, Denmark, Minhaj Cricket Club from Barcelona, Spain and Dreux Cricket Club from Dreux, France.
The 2019 Season
Eight teams took part in the European Cricket league T10 competition in 2019 hosted by La Manga Club in Cartagena, Murcia, Spain. Those were Janjua Cricket Club from Brescia, Italy, Catalunya Cricket Federation from Spain, Cluj Cricket Club from Cluj-Napoca, Romania, Dreux Cricket Club from Dreux, France, SG Findorff Cricket Club from Bremen, Germany, St Petersburg Lions from St Petersburg, Russia, Svanholm CricketKlub from Brøndby, Denmark and VOC Rotterdam from The Hague, the Netherlands.
Two Round-Robin Groups
The league in 2019 consisted of two round-robin groups of 4 teams each. Cluj, Dreux, Rotterdam and Svanholm featured in the first group, while Brescia, Catalunya, Findorff and Petersburg were in the second. VOC Rotterdam beat Dreux Cricket Club by 8 wickets, Cluj Cricket Club by 8 wickets and Svanholm by 7 runs. Svanholm beat Dreux by 9 wickets and Cluj by 10 wickets. Dreux beat Cluj by 95 runs. Thus, Rotterdam topped group one, followed by Svanholm, Dreux and Cluj in respective order. Findorff beat Catalunya by 6 wickets and Petersburg by 8 wickets. Catalunya beat Petersburg by 66 runs. Though Brescia won all their matches in the group, their opponents were declared winners when the organisers discovered that Brescia had breached the criteria for player eligibility. Thus, Findorff finished at the top of group two, followed by Catalunya, Petersburg and Brescia in respective order.
Playoffs
In the seventh-place playoff, Brescia beat Cluj. Cluj batted first and scored 84/7 in their 10 allotted overs. Replying, Brescia chased down the target with 6 wickets and five balls to spare. In the fifth-place playoff, Dreux beat Petersburg. Batting first in that game, Dreux scored 82/7. Petersburg, in reply, could make only 70/7, enabling Dreux to win by 12 runs.
Semi-finals
Rotterdam and Catalunya met in the first semifinal on 31 July 2019. In that game, Catalunya batted first and were restricted to 129/5 in their allotted overs before Rotterdam chased down the required target with 9 wickets and 14 balls to spare. Svanholm and Findorff played the second semifinal on the same day. Svanholm batted first and scored 88/4. Findorff scored 94/3 in 8.5 overs to reach the final. The final was also played on 31 July 2019 between the winners of the two semifinals, Rotterdam and Findorff.
Rotterdam Emerge Champions
In the final, VOC Rotterdam batted first to score 222/0, to which Scott Edwards contributed 137, while Max O'Dowd made 74. Findorff's Satar Khan proved the most expensive bowler, conceding 34 runs from the only over he bowled. In reply, Findorff could manage only 121/9, rendering Rotterdam the winners by 101 runs. For Rotterdam, Zachery Dirk van Baren proved to be the most effective bowler, taking 3 wickets for 8 runs from the one over he bowled. New ball operator Pierce Fletcher took 2/38 to contribute to Rotterdam's title win.
Similar articles