24.08.2020,15:08 472 0
T10 Cricket League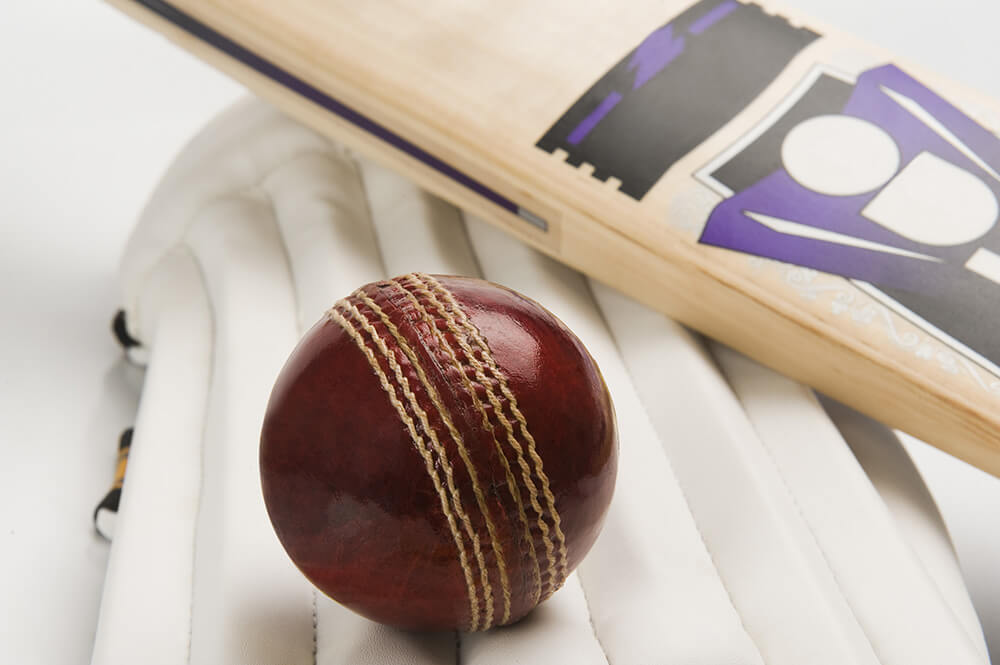 The European T10 League was begun in 2019 to help promote the game in the European continent.
History of the T10 Cricket League
Champion club teams from eight countries of Europe, namely Netherlands, Germany, Spain, Italy, Romania, Russia, Denmark and France, took part in the inaugural edition of the European T10 league on 30 and 31 July 2019 held at the La Manga Club in Cartagena, Murcia, Spain. The teams played in a round-robin format with four teams each in two groups, with the top two teams of each group qualifying for the semifinals, to be followed by a title clash. The competition attracted worldwide television coverage in over 100 countries. The promoters of the tournament plan to make the competition an annual affair. The next edition of the competition, which has been postponed to June 2021, will feature 16 teams, doubling the number that played in 2019.
T10 Cricket League Teams
VOC Rotterdam of Netherlands won the inaugural European T10 League title in 2019 beating SG Findorff of Germany in the final. They are the champion club from the Netherlands, having won the club title 11 times since 1932. The team has some exceptional players, some of whom have played for the Netherlands national team, including Scott Edwards and Pieter Seelaar, batsmen who enjoyed a 50-plus average in 2018. Pieter Seelaar has also emerged the club's most successful bowler.
SG Findhorff who lost the 2019 final to VOC Rotterdam are the German club champions who have several professional cricketers to serve their cause. These include off-spin bowlers such as Abdullah Shakar, Luqman Ahmad and Fakhar Ahmad, as well as pacemen Iftikhar Ahmad Khan and Aziz Ullah Dawoodzy. 
The league has another strong club – Svanholm Cricket Club from Denmark who have been playing since 1956 and have won the national club championship title on 27 occasions. They are well served by players such as their skipper Zishan Shah, the club's highest run-scorer in 2018. They also have competent bowlers such as Zeeshan Khan, Yaseen Afridi and Hamid Shah.
Catalunya Cricket Club, the Spanish champions, are rich in cricketing resources with exceptional batsmen such as Yasir Ali and Muhammad Mughal as well as bowlers such as Syed Sherazi. They also have several batting all-rounders, including Asim Javed who bowls left arm fast and Heera Lal who fills in as a right-arm medium bowler.
Other teams having taken part in the inaugural league include French champions Dreux Cricket Club, Romania's Cluj Cricket Club, St Petersburg Lions from Russia and Italian club champions, JCC Brescia.
Rules and Schedule
The European T10 League follows the MCC Laws of Cricket 2017 as relevant to limited-overs cricket. With a maximum number of 10 overs a side, each bowler can bowl no more than two overs. A minimum of 5 overs per side must be bowled to have a full match. The DLS method will be used to derive a target in case of a rain intervention. The result after a tie will be decided in a Super Over. A win will qualify for 2 points, while one point will be awarded for a no result.
The competition in 2019 was scheduled to finish in two days, with eight teams playing in two round-robin groups. Each team played every other team once. The top two teams of each group qualified for the semifinal where the top team of Group A met the second team of Group B, while the second team of group A met the top team of Group B.
The next edition in June 2021 will feature 16 teams who will contest in 32 games spread over eight days.
The Inaugural Season
The inaugural season of the T10 league was a glorious success.
Group A Matches
On 29 July 2019, Group A teams Dreux CC and VOC Rotterdam got the competition off to a start at the La Manga Club ground in Murcia. Batting first, Dreux scored 98/7 in their allotted 10 overs, riding on an unbeaten 37 off 23 balls by Muhammad Bhatti. VOC's Pierce Fletcher took 2/19 in 2 overs to emerge his team's most successful bowler. VOC chased down the target in 7.4 overs with eight wickets in hand. On the same day, Dreux played their second game against Svanholm CC. Mohammed Shazeb scored 14 not out in 13 balls to help his side to 60/9. Svanholm's Zeeshan Khan took a match-winning 3/10 to enable his side to cruise to a nine-wicket victory in 6.3 overs, in which Zishan Shah made the top score with his unbeaten 35 off 23 balls. Cluj CC took on VOC the same day and, riding on Taranjeet Singh's 42 off 26, posted 87/5. VOC needed only 5.3 overs to overwhelm the target, losing two wickets in the process. Seelaar guided the side with an unbeaten 25 off 11 balls. On 30 July, Dreux faced Cluj and posted a daunting 164/6, thanks to a brilliant 105 off 30 balls by Ahmad Nabi. In reply, Cluj could manage only 69/5, with Dreux's Wahid Abdul picking up 3 wickets for 9 runs. Cluj met Svanholm later that day and scored 75/7 only to see Svanholm chase it down without losing a wicket in 8.2 overs. Zishan Shah made 53 not out off 34 balls in the successful chase. VOC and Svanholm played the last group game. In a tightly fought game, VOC batted first and got 133/7 on the board. Zeeshan Khan with 2/36 was the pick of the bowlers for Svanholm, while VOC's Corey Rutgers underscored his value to the side with an unbeaten 29 off 7 balls. Chasing the target, Svanholm made a good fist of it and finished tantalizingly close at 126/8, on the back of an unbeaten 53 off 21 balls by Henriksen. Pierce Fletcher's 2/14 proved to be a match-winning effort for VOC.
Group B Matches
In the first Group B game played on 29 July, Spain's Catalunya Cricket Club prospered in home conditions when they mounted a score of 128/5 on the board thanks to a brilliant 75 off 26 balls by Muhammad Mughal. Vijay Gautam's 3/12 went in vain as his side, St Petersburg Lions, could manage only 62/7 with Syed Sherazi picking up 3 wickets for 5 runs on behalf of Catalunya. Catalunya met their match in their second game when despite posting a good score of 118/2, found themselves on the losing side against JCC Brescia who replied with 120/4 in 8.3 overs, thanks to Muhammad Jafri's 38 off 15 balls. SG Findorff did not have the best start to the competition when they could manage only 97/5 against JCC Brescia. Muhammad Jafri was at it again as he guided his side to their second win of the day with 59 off 17 balls. St Petersburg Lions suffered their second loss in as many days when their score of 53/8 against SG Findorff was chased down by the German side in 6 overs, losing just two wickets in the process. While Iftikhar Khan's 2/12 helped restrict the Russian team, Israr Khan's 25 not out off 17 balls boosted the German side's chase. It was JCC Brescia's turn to beard the Russian lions when after scoring 116/7 the Italian side restricted St Petersburg to 91/6. Muhammad Jafri's 40 off 15 proved invaluable for JCC Brescia, while Lalit Lalit's 3/10 helped St Petersburg to make a match of it. In the last Group B encounter, Catalunya crossed swords with SG Findorff and found the Germans too hot to handle. SG Findorff chased down the required runs with more than an over to spare after the Spanish club had made 115/7 in their allotted overs. Syed Sherazi was among the wickets again with 3/24, though Ammar Khalid's unbeaten 45 off 15 more than compensated for SG Findorff. Catalunya still made it to the semifinals alongside SG Findorff.
Playoffs
On 31 July, JCC Brescia won a seventh-place playoff against Cluj CC after they had kept the Romanian club down to 84/7 and chased down the target with five balls to spare, on the back of Sharukh Nawaz's unbeaten 25 off 15 balls. Earlier, Zain ul Abdeen's brilliant spell of 2/15 helped restrict Cluj. Dreux enjoyed a consolation win in the fifth-place playoff on the same day when after scoring 82/7 restricted St Petersburg Lions to 70/7. Muhammad Bhatti's 3 wickets for 4 runs made life difficult for the Russian club, while Niaz Hamza's 22 off 16 balls with the bat was a blessing for Dreux.
Semifinals
In the first semifinal held on 31 July, Catalunya took on VOC Rotterdam. Batting first, the Spanish club made a respectable 129/5. However, VOC's batting was a little too strong and scaled the target with more than two overs to spare, losing just one wicket en route. While Yasir Ali with 45 off 15 shone with the bat for Catalunya, Scott Edwards' 55 off 15 balls helped ease VOC into the final of the inaugural league. In the second semifinal, Svanholm could manage no more than 88/7 against some wily bowling from SG Findorff's wards, with Israr Khan's 2/10 proving to be the pièce de résistance. The German side knocked off the required runs in the ninth over to set up a final against VOC.
The Final
The final proved to be a one-sided encounter after VOC, choosing to bat first, made a monumental 222 for no loss. Scott Edwards registered a ton with 137 off 39 balls. The unlucky SG Findorff's batsmen could manage just 121/9 in reply, handing VOC a massive 101-run victory. VOC's Dirk van Baren took 3 wickets for eight runs to underscore his side's strength in all areas of the game.
Similar articles