11.09.2020,11:09 466 0
Most Balls Faced in Test Cricket: 'The Wall' has proved the Most Solid of Them All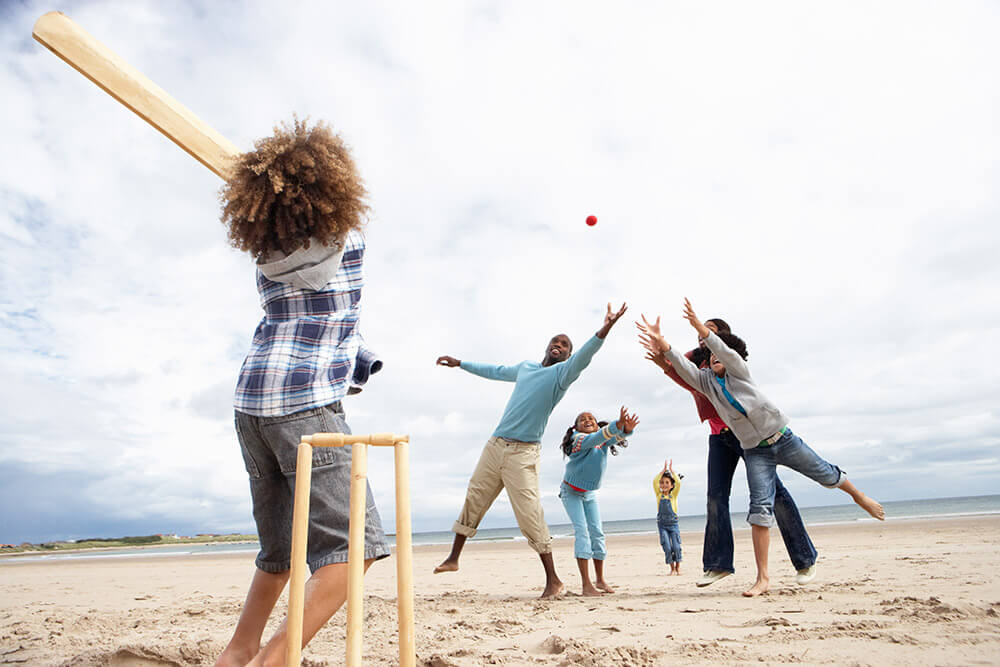 Test cricket is a real challenge that cricketers face to prove their skills as it takes talent, patience, determination and perseverance to play long innings in Tests. A true connoisseur of the game enjoys intricate battles and subtleties of Test cricket compared to the boisterous crowd that loves the 'Wham bam, thank you ma'am' thrills of white-ball games.
In Tests, bowlers have to maintain a consistent line and length as well as to probe batsmen's weaknesses to outthink them and gain their wicket. The batsmen, on the other hand, look to frustrate and tire out bowlers and help their team amass a massive score to gain the upper hand. In this article, we are going to provide you with details about the top 10 batsmen who have faced the most balls in Tests. Each of them has demonstrated a solid technique, sound temperament and an indomitable will all of which have helped them stay put for long hours to rack up important runs for their team.
1. Rahul Dravid (India) – 31,258 Balls Faced
'The Wall' leads our list with 31,258 balls faced in Tests. He is the only batsman to play more than 30,000 deliveries in Tests. Though Sachin Tendulkar has played 36 more Tests than Dravid, he has not faced as many balls, which shows the latter's tremendous powers of concentration and willingness to toil for long hours.
Dravid's career lasted from 1996 to 2012 and he excelled in both Tests and ODIs to help India win many laurels in both formats. The brilliance of his technique can be gauged by the fact that his away average is five runs bigger than his home average. He was a skillful and artistic batsman who boasted limitless patience. Dravid played 164 Tests and stroked 13,288 runs at a 52.31 average with 36 hundreds and 63 fifties. His highest Test score is 270.
2. Sachin Tendulkar (India) – 29,437 Balls Faced
The 'God of Cricket', Tendlya, is second on our list with 29,437 balls faced. He is the only batsman to score a hundred international centuries and over 30,000 runs in international matches. His cricketing excellence played a big part in India's improved performances in all formats. This made the game more popular in India and enabled the country's cricket board to become rich and wield robust clout.
Tendulkar appeared in 200 Tests, smacking 15,921 runs at a 53.78 average with 51 hundreds and 68 half-centuries. His highest score in a Test innings is 248 not out.
3. Jacques Kallis (South Africa) – 28,903 Balls Faced
Jacques Kallis is one of the best all-rounders in the history of Test cricket. His Test career spanned from 1995 to 2013 and he won a record 23 Player of the Match awards in Tests. His technical skills helped him weather 28,903 balls in Test cricket.
Kallis starred in 166 Tests, smashing 13,289 runs at a 55.37 average with 45 centuries and 58 half-centuries. His highest score in a Test innings is 224. He also grabbed 292 wickets and took 200 catches in Tests to stake a valid claim as the greatest all-rounder in the game's history.
4. Shivnarine Chanderpaul (West Indies) – 27,395 Balls Faced
This left-handed batsman from Guyana had an unorthodox forward-looking batting stance which perhaps helped him pick up the ball earlier. He was the first West Indian player of Indian descent to appear in a hundred Tests. Chanderpaul started off as an aggressive batsman but later developed solid defensive skills to become a stayer in Test cricket.
He played 164 Tests, scoring 11,867 runs at a 51.37 average with 30 hundreds and 66 half-centuries. His highest test score is 203 not out.
5. Allan Border (Australia) – 27,002 Balls Faced
Allan Border's top-notch fitness and longevity can be gauged by the fact that he appeared in 153 successive Tests, captaining his side in 93 of them. He developed an excellent defensive technique to help the Australian teams of his era rack up high scores. This gave their bowlers the needed runs to put pressure on opposing batsmen.
Border starred in 156 Tests, amassing 11,174 runs at a 50.56 average with 27 tons and 63 fifties. His highest Test score is 205.
6. Alastair Cook (England) – 26,562 Balls Faced
Alastair Cook is one of the best batsmen produced by England. He played in 156 successive Test matches, helping his team with his dependable batting technique and astute captaincy. Cook even was awarded a knighthood for his cricketing achievements.
Cook's Test career lasted from 2006 to 2018 and he appeared in 161 Tests, stroking 12,472 runs at a 45.35 average with 33 centuries and 57 half-centuries. His highest Test score is 294.
7. Mahela Jayawardene (Sri Lanka) – 22,959 Balls Faced
Mahela Jayawardene was a master of playing spin bowlers and his highest Test score of 374 has been a world record for right-handed batters as well as the best achievement by a Sri Lankan player. He excelled in all three formats and came together with Kumar Sangakkara to form many match-winning partnerships.
Jayawardene starred in 149 Tests, smashing 11,814 runs at a 49.84 average with 34 centuries and 50 half-centuries.
8. Kumar Sangakkara (Sri Lanka) – 22,882 Balls Faced
Mahela Jayawardene is followed by his equally accomplished partner Kumar Sangakkara. The left-hander was the top-ranking batsman in the ICC rankings for many weeks during the period from 2005 to 2015. Like Jayawardene, Sangakkara was also a top performer in all three formats. His excellent wicket-keeping abilities made him a valuable all-rounder in ODIs.
Sangakkara appeared in 134 Tests, clobbering 12,400 runs at a 57.40 average with 38 centuries and 52 half-centuries. His highest Test score is 319.
9. Ricky Ponting (Australia) – 22,782 balls Faced
'Punter' Ricky Ponting was one of the most successful batsmen and captains produced by Australia. He was also an excellent fielder with a dead-eye throw. Ponting looked to attack whenever possible but he also demonstrated his solid defensive skills, facing 22,782 balls in Tests.
Punter starred in 168 Tests, amassing 13,378 runs at a 51.85 average with 41 hundreds and 62 fifties. His highest Test score is 257.
10. Steve Waugh (Australia) – 22,461 Balls Faced
Ironman Steve Waugh exemplified true grit throughout his career. His icy-cool temperament and impenetrable defensive skills helped him battle 22,461 balls in Test cricket. He was also a shrewd skipper and guided Australia to 15 successive victories in Test series.
Steve Waugh played 168 Tests, cracking 10,927 runs at a 48.64 average with 32 hundreds and 50 fifties. His highest Test score is 200.
| | | | |
| --- | --- | --- | --- |
| BATSMEN | SPAN | TEST MATCHES PLAYED | TOTAL BALLS FACED |
| Rahul Dravid | 1996-2012 | 164 | 31258 |
| Sachin Tendulkar | 1989-2013 | 200 | 29437 |
| Jacques Kallis | 1995-2013 | 166 | 28903 |
| Shivnarine Chanderpaul | 1994-2015 | 164 | 27395 |
| Allan Border | 1978-1994 | 156 | 27002 |
Similar articles