11.09.2020,12:09 347 0
Highest Opening Partnership in Test Cricket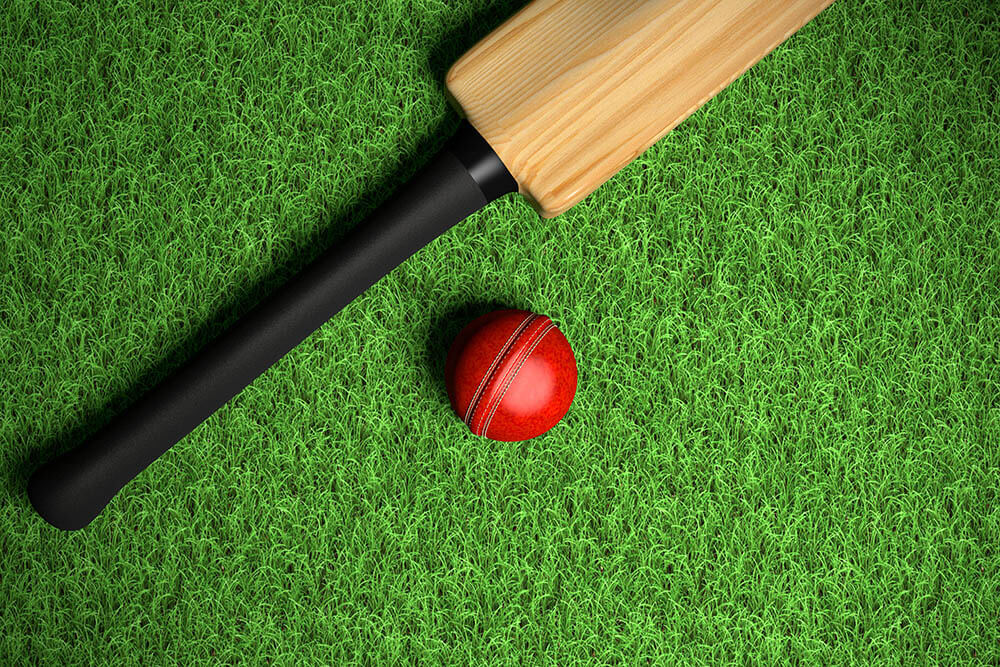 In this article, we are going to take a look at the record for the highest opening partnership for the first wicket in Test matches currently held by South African openers Neil McKenzie and Graeme Smith. We will also look at the nine next best stands for the first wicket and the progression of the world record, which has been passed over the last 72 years of Test cricket from England's Hutton and Washbrook in 1948, to India's Mankad and Roy in 1956 and to South Africa's McKenzie and Smith in 2008.
ND McKenzie, GC Smith: 415
South Africa's openers McKenzie and Smith hold the record for the highest opening partnership of 415 in Tests, a mark they set in Chattogram in the second Test of a series on South Africa's tour of Bangladesh between 29 February and 3 March 2008. While Smith scored 232 off 277 balls with 33 fours and a six, McKenzie's share in the partnership was 170. South Africa batted first and on the back of the record stand, piled up 583/7 before bowling out the hosts for 259. Following on, Bangladesh were bowled out for 119, handing the tourists victory by an innings and 205 runs.
MH Mankad, P Roy: 413
India's Mankad and Roy established a record that endured for more than 52 years when they put on 413 for the first wicket against the touring New Zealand team in the fifth match of a series in Chennai in January 1956. The partnership ended when Roy was out for 173. Mankad went on to make 231 after adding 36 runs for the second wicket with Polly Umrigar. Batting first, India scored 573/3 before declaring. India bowled out New Zealand for 209 and 219 to win by an innings and 109 runs.
V Sehwag, R Dravid: 410
In Lahore in January 2006, during India's tour of Pakistan, Indian openers Sehwag and Dravid came within a whisker of setting a record opening partnership when they put on 410. Batting first, Pakistan piled up 670/7 declared with four batsmen helping themselves to tons on a batting track. When India batted, they gave no respite to the Pakistan bowlers. Sehwag was brutal, scoring an unbeaten 254 in 247 balls, with 47 fours and a six. Dravid's contribution was 128 before he was out and the match ended in a stalemate.
GM Turner, TW Jarvis: 387
In the fourth Test of a series in Georgetown on New Zealand's tour of the West Indies in April 1972, Kiwi openers Glenn Turner and Terry Jarvis were involved in an opening stand of 387. The hosts batted first and scored 365/7 before declaring. New Zealand's opening stand ended when Jarvis was out for 182. Turner went on to score 259 in New Zealand's score of 543/3 declared. The match ended in a draw, with the West Indies on 86 for no wicket in their second knock.
WM Lawry, RB Simpson: 382
Australian openers Lawry and Simpson put on 383 in an opening stand in Bridgetown in May 1965, in the fourth match of a series on Australia's tour of the West Indies. Simpson was first out for 201, while Lawry went on to score 210 in Australia's eventual score of 650/6 declared. After the hosts' strong reply of 573, the visitors made a daring declaration to set them a target of 253. In a thrilling finish, the West Indies scored 242/5 before the game ended in a draw.
GC Smith, HH Gibbs: 368
In the second match of a series in Cape Town on Pakistan's tour of South Africa, in January 2003, the hosts made 620/7 declared, riding on an opening stand of 328 between openers Smith and Gibbs. Smith got out for 151 to end the stand, while Gibbs eventually got out for 228. South Africa bowled out Pakistan for 256 and 226 to register an innings victory.
L Hutton, C Washbrook: 359
In Johannesburg in December 1948, English openers Hutton and Washbrook registered a record opening stand of 359 to help their team to a score of 608 in the second match of a series. The partnership ended when Hutton was dismissed for 158. Washbrook continued at the crease until he too was dismissed, for 195. In reply, hosts South Africa made 315. Following on, they ended at 270/2 in a drawn game.
GC Smith, HH Gibbs: 338
On South Africa's tour of England and Ireland in July 2003, the guests began brilliantly with openers Smith and Gibbs involved in an opening stand of 338 in the first Test in Birmingham before Gibbs was out for 179. Smith made 277 in his side's imposing total of 594/5 declared. England replied strongly with 408 before the visitors tried to force a result by setting a target of 321. England made 110/1 in their second knock as the game petered out into a tame draw.
MS Atapattu, ST Jayasuriya: 335
In the third Test of a series in Kandy on Pakistan's tour of Sri Lanka in June 2000, the hosts batted first and helped themselves to an opening stand of 335 that culminated with the wicket of Jayasuriya for 188. In a rain-curtailed game, Sri Lanka reached 140 for no loss at the end of the first day, with skipper Sanath Jayasuriya unbeaten on 95. The dashing left-hander continued from where he had left off when play resumed on the second day but fell short of a well-deserved double ton. Marvan Atapattu went on to score an unbeaten 207 before rain brought the curtain down on the game, with the Sri Lankan scorecard reading 467/5.
GR Marsh, MA Taylor: 329
Australian openers Marsh and Taylor began the fifth game of a series in Nottingham on Australia's tour of England in August 1989 with a stand of 329 that ended when Marsh was out for 138. Taylor went on to contribute 219 in his side's score of 602/6 declared before bowling out England for 255. Following on, England could make only 167 in their second outing, handing the visitors victory by an innings and 180 runs.
| | | | | | | | |
| --- | --- | --- | --- | --- | --- | --- | --- |
| Partners | Runs | | Team | Opposition | Ground | Match Date | Scorecard |
| ND McKenzie, GC Smith | 415 | | South Africa | v Bangladesh | Chattogram | 29 Feb 2008 | Test # 1865 |
| MH Mankad, P Roy | 413 | | India | v New Zealand | Chennai | 6 Jan 1956 | Test # 420 |
| V Sehwag, R Dravid | 410 | | India | v Pakistan | Lahore | 13 Jan 2006 | Test # 1781 |
| GM Turner, TW Jarvis | 387 | | New Zealand | v West Indies | Georgetown | 6 Apr 1972 | Test # 696 |
| WM Lawry, RB Simpson | 382 | | Australia | v West Indies | Bridgetown | 5 May 1965 | Test # 589 |
| GC Smith, HH Gibbs | 368 | | South Africa | v Pakistan | Cape Town | 2 Jan 2003 | Test # 1637 |
| L Hutton, C Washbrook | 359 | | England | v South Africa | Johannesburg | 27 Dec 1948 | Test # 307 |
| GC Smith, HH Gibbs | 338 | | South Africa | v England | Birmingham | 24 Jul 2003 | Test # 1651 |
| MS Atapattu, ST Jayasuriya | 335 | | Sri Lanka | v Pakistan | Kandy | 28 Jun 2000 | Test # 1502 |
| GR Marsh, MA Taylor | 329 | | Australia | v England | Nottingham | 10 Aug 1989 | Test # 1125 |
| JB Hobbs, W Rhodes | 323 | | England | v Australia | Melbourne | 9 Feb 1912 | Test # 119 |
| MA Agarwal, RG Sharma | 317 | | India | v South Africa | Visakhapatnam | 2 Oct 2019 | Test # 2363 |
| Tamim Iqbal, Imrul Kayes | 312 | | Bangladesh | v Pakistan | Khulna | 28 Apr 2015 | Test # 2159 |
| GC Smith, HH Gibbs | 301 | | South Africa | v West Indies | Centurion | 16 Jan 2004 | Test # 1682 |
| CG Greenidge, DL Haynes | 298 | | West Indies | v England | St John's | 12 Apr 1990 | Test # 1144 |
| Aamer Sohail, Ijaz Ahmed | 298 | | Pakistan | v West Indies | Karachi | 6 Dec 1997 | Test # 1391 |
| CG Greenidge, DL Haynes | 296 | | West Indies | v India | St John's | 28 Apr 1983 | Test # 956 |
| G Pullar, MC Cowdrey | 290 | | England | v South Africa | The Oval | 18 Aug 1960 | Test # 496 |
| M Vijay, S Dhawan | 289 | | India | v Australia | Mohali | 14 Mar 2013 | Test # 2081 |
| JB Hobbs, H Sutcliffe | 283 | | England | v Australia | Melbourne | 1 Jan 1925 | Test # 159 |
Similar articles