19.08.2020,11:08 1467 0
Most Sixes in Tests in India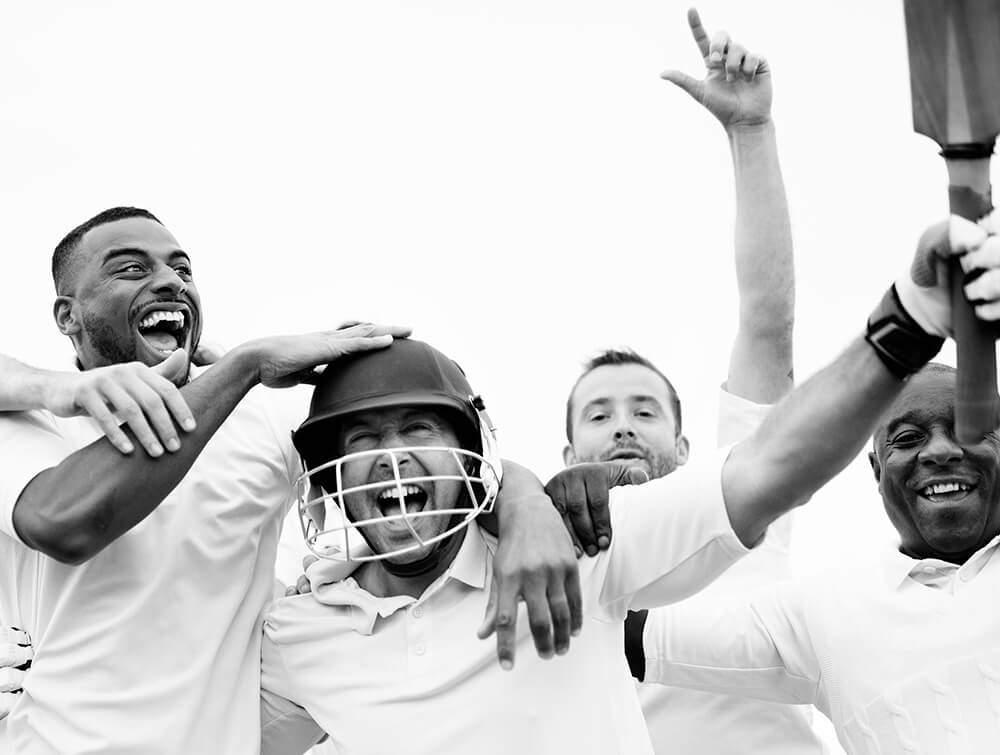 Brendon McCullum – 107 Sixes
ass="aligncenter wp-image-16841 size-full" src="https://www.cric-life.com/wp-content/uploads/2020/06/banner.jpg" alt="" width="600" height="160" srcset="https://www.cric-life.com/wp-content/uploads/2020/06/banner.jpg 600w, https://www.cric-life.com/wp-content/uploads/2020/06/banner-300x80.jpg 300w" sizes="(max-width: 600px) 100vw, 600px" />
The crowd just love the big shots, don't they? Irrespective of the format, fours and sixes have become a huge part of the game. They are big entertainers for excited fans. However, Test cricket is a game of attrition, discipline and concentration for the batsmen. They need to put their head down and be prepared to bat for long periods of time. However, as the game has progressed and moved forward, Test cricket has also seen quite a few big hitters. Nevertheless, there have been very few who have been consistent in the longest format. Only 39 players in the history of Test cricket have hit 50 or more sixes and two have done so more than 100 times. Let's take a look at 10 of those who have managed to achieve the biggest number of sixes in Test cricket.
Top 10 Batsmen That Have Hit Most Sixes in Test Cricket>Brendon McCullum – 107 Sixes
Whether he was batting, fielding, wicket-keeping or captaining the side, Brendon McCullum had an incredible knack for making things happen. It was his batting skills that were highly rated. A swashbuckling basher with the bat, McCullum could turn any game on its head in no time. He was always on the lookout for runs and was never afraid to take a risk.
The New Zealand cricketer loved taking the ariel route and was a proper six-hitter. In fact, he has been the only batsman in Test cricket to have smashed 10 or more sixes in a Test innings twice. McCullum holds the joint-record with three other players for second-most sixes in a Test innings achieved by a player – 11. And McCullum did that twice in the span of a month. Even in his final Test when he smashed the fastest-ever Test hundred, the former Blackcaps' skipper hit seven sixes across two innings.
McCullum was a proper basher who could hit sixes for fun. However, most of his sixes came in the second half of his career when he became captain. As captain, McCullum hit 58 sixes in just 31 Test matches compared to 49 from 70 games when he was a regular player. Thus, McCullum tops this list of most sixes in Test cricket with 107 sixes.
AdamAdam Gilchrist – 100 Sixes Gilchrist will forever be remembered as one of the best wicket-keeper-batsmen to have ever played the game. However, his batting prowess at no. 7 was equally good. Batting lower down the order, the New South Wales left-handed wicket-keeper-batsman has changed the course of many Test matches for Australia and was a big part of Australia's success and domination through the early 2000s.
Not a lot of people know that he has averaged 47.60 in the longest format of the game and the runs have come at a strike rate of 81.60 which is the fourth-highest in Test cricket for players with 1000 or more runs. He scored 17 hundreds and 26 half-centuries in his 96-match Test career.
Moreover, his six-hitting ability was slightly underrated. In fact, almost 11% of his Test runs came through sixes. The former Australian wicket-keeper was the first cricketer in the history of Test cricket to hit 100 sixes. Also, there were three instances of Gilchrist hitting six or more sixes in a Test innings. Thus, with exactly 100 sixes, Gilchrist is on the second spot on this list of players with most sixes achieved in the longest format.
Chris Chris Gayle – 98 Sixesis absolutely no surprise to see this name on this list. Chris Gayle is known as a six-hitter and the power that he possesses is simply unreal. He can smash sixes at will and even mishits travel the distance. While he smashes sixes for fun and does it with ease in the T20 game, he isn't too far behind in the longest format either.
Everybody knows what Gayle can do in T20 cricket. He is arguably one of the best T20 players to have ever stepped foot on a cricket field. However, Gayle the Test player is pretty underrated. He has found quite a bit of success in red-ball cricket as well and it hasn't been praised enough. The West Indian opener has 15 Test hundreds, including two triple tons and averages 42.18 in the longest format of the game.
Gayle has hit 98 sixes in the longest format of the game and slots in at the third place among the players with most sixes in Test cricket. The big Jamaican opener has hit six or more sixes in a Test innings as many as four times. Moreover, he is the only player in the history of Test cricket to hit the first ball of a Test match for a six. Gayle last played Test cricket in 2014 and if it were not for a premature end to his Test career (which looks like the case even though he hasn't announced his retirement), Gayle would definitely be leading this chart.
Jacques KallJacques Kallis – 97 Sixess a slight surprise. Jacques Kallis was never been known to be a big-hitter or one who hit a lot of sixes. Yet, with 97 sixes, he has deserved to take the fourth place of the list of most Test sixes in the history of the game. Not looking like the player who could hit a lot of big shots, he did have the game. His adaptability was brilliant.
The South African all-rounder was a genius with the bat and very effective with the ball too. He could make it to any XI in the world purely as a bowler or purely as a batsman. Kallis smashed 45 Test hundreds, second only to the great Sachin Tendulkar's 51. He averaged 55.37 with the bat and was someone who could bat for long hours. With the ball, he had an average of 32.65 and took 292 Test wickets.
Kallis came as an entire package. He could adapt to any conditions and circumstances and still deliver. He was technically sound with the bat yet had the ability to clear the boundary. And in the process, he fell three short of 100 sixes in Test cricket.
Virender SehwaVirender Sehwag – 91 Sixes://www.cric-life.com/article/sachin-tendulkar-vs-virender-sehwag-stats-and-career/" target="_blank" rel="noopener noreferrer">Virender Sehwag was a player who didn't care where or at what stage he was batting. If the ball was in his zone, he would smash it. He was someone who would step out in the 90s, 190s or even 290s and hit a six. In fact, he has done that as well. When Sehwag made his first triple hundred against Pakistan in 2004, he stepped out and hit Saqlain Mushtaq for a six when he was batting on 295. Such was Sehwag's ability. He had a strike rate of 82.23 in Test cricket, the best for any player with 2000 or more runs.
He was one of the players who revolutionised opening the batting in Test cricket. In no time, he would race off and put the pressure back on the opposition bowlers. And it wasn't that the Delhi opener wasn't successful. Sehwag averaged 49.34 while amassing 8586 runs in Test cricket. He scored 23 Test hundreds along with 32 half-centuries. Nearly 64% (1324 boundaries) of his Test runs came in boundaries. Out of those, 91 were sixes. This fact puts him fifth on this list of most sixes scored by a player in his Test career.
Brian Lara – 88 Brian Lara – 88 Sixessmen who could bat long and rack up scores as this list of players with most sixes in the history  did. He was a pleasing batsman to watch and could play fast bowlers and spinners equally. He was quick on his feet to the spinners and often danced down the track and smacked them down the ground or over the leg-side. He could even pull and cut well and his driving was sublime. Along with Sachin Tendulkar, he was one of the best batsmen in his generation.
There have been a number of bowlers who've named Lara as one of the toughest players to bowl to, especially in Test cricket. The left-handed Trinidadian was someone who more often than not had more than one shot that he could play to a particular ball. Lara was classy and elegant. He scored 11,953 runs in Test cricket and at one point, he had been the leading run-getter as well before Tendulkar took over. Lara smashed 88 sixes in his 131-match Test career that spanned for more than 17 years.
Chris Cairns – 87 SChris Cairns – 87 Sixesars, Chris Cairns played just 62 Test matches. However, the pace-bowling all-rounder was one of the most underrated all-rounders of his time. He was only the sixth cricketer to achieve the double of 3000 runs and 200 wickets in Test cricket. Overall, Cairns scored 3320 runs and picked up 218 wickets in his Test career. On his day, he could win you a game with either bat or ball.
With the bat, he was a hard-hitting player and could score runs quickly. The New Zealand all-rounder had the ability to hit big sixes as well. There have been three instances when Cairns has hit six or more sixes in a Test innings. He hit 87 sixes which puts him on the seventh spot in the most Test sixes list.
Sir Viv Richards – Sir Viv Richards – 84 Sixesnly batsman in the top 10 list of most sixes in Test cricket to have played Test cricket in the 1970s and 1980s. Those were the times when batsmen didn't have helmets for a large part and yet, Richards was fearless the way he batted. He could dominate, smash and destroy even the best of bowling attacks. He was in a league above others and he instilled fear in the minds of the bowlers.
In his Test career, Richards smashed 8540 runs and averaged 50.23, a stunning result for that time period. He scored 24 hundreds and 45 half-centuries and in his time, the West Indian great finished with the most sixes in Test cricket. He had made 84 sixes with the next best being 70 (Clive Lloyd). No other batsman even came close. Richards was one of the most devastating batsmen to bowl to. It seemed like the way he batted he was way ahead of any player of his generation.
Andrew Flintoff – 82 Andrew Flintoff – 82 Sixes on this list of most sixes in Test cricket. England's search for an all-rounder like Ian Botham ended with Andrew Flintoff coming to the fore. The Lancashire-born fast bowling all-rounder averaged 31.77 with the bat (3845 runs) and 32.78 with the ball (226 wickets) in Test cricket. Not really outstanding numbers, in addition to the fact that he had just five Test centuries and three five-wicket hauls.
However, Flintoff was much more than what his numbers suggested. It was the impact that he made on the game. Be it with the bat or ball or even fielding, he had the ability to change the course of the match in just a few overs. His performances helped his side get up and roar back once again.
With the bat, Flintoff could hit sixes pretty well. He played 79 Test matches and hit 82 of them. On one occasion, he smashed seven sixes in a Test innings, playing against the West Indies in 2004.
Mathew Hayden – 82 SixeMathew Hayden – 82 Sixespening batsman on this list of players with most sixes in the history of Test cricket. Like Virender Sehwag, Hayden had this unique ability to attack right from the very first ball, putting the pressure back on the bowlers and taking the game away from the opposition. He had some brute power and he used that to good effect. Furthermore, he had the ability to get tall scores and bat for long periods of time. In fact, the Queensland cricketer even held the record for the highest individual score in Test cricket (380) for a short while.
Hayden was a big part of Australia's success as a Test team in the late 1990s and the bigger part of the 2000s. He scored 8625 runs in the longest format and averaged 50.73. More than 54% of his Test runs came in boundaries. In addition, he hit a total of 82 sixes in Test cricket. Along with Nathan Astle, Brendon McCullum and Ben Stokes, Hayden also holds the record for the joint second-most sixes in a single Test innings which is 11 (he got them when he scored 380 vs Zimbabwe in 2003).
Similar articles