07.08.2020,15:08 1290 0
Most Half Centuries in the IPL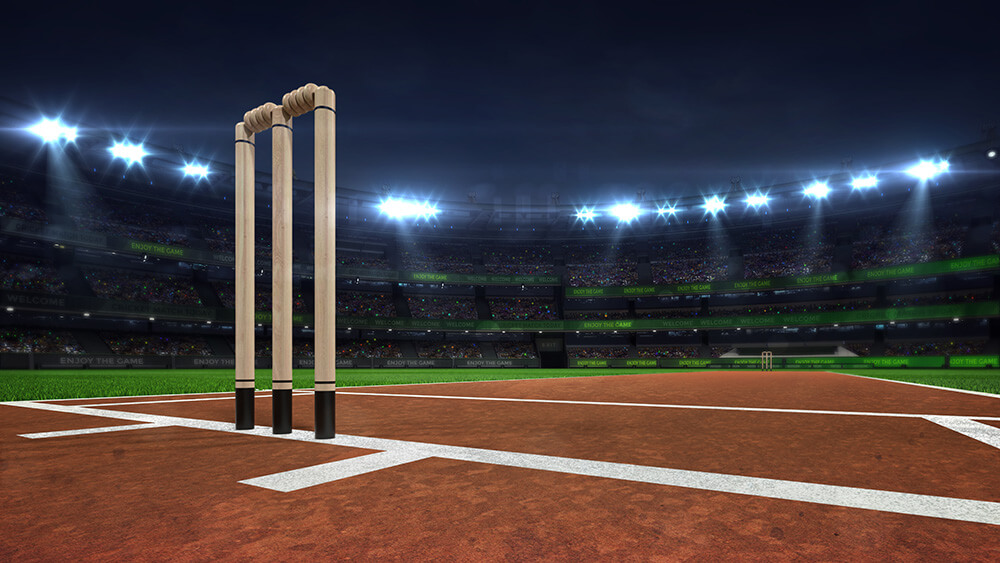 In this article, we will provide you with a review of 10 IPL batsmen who have registered the greatest number of 50-plus scores as well as some of their most memorable innings over the years.
Top 10 Batsmen with Most Fifties in the IPL History
David Warner
David Warner has been playing in the IPL since 2009. In 126 matches, he has scored 4706 runs at 43.17 with a strike rate of 142.39. However, the impressive statistic that reveals his high level of consistency is in the number of half-centuries he has recorded: 44, in addition to four centuries. Warner has scored his most impressive fifties during the last five years after shifting from Delhi Daredevils to Sunrisers Hyderabad. Two such innings played in 2019 are the first ones to come to mind. In a league match against Gujarat Lions, Sunrisers faced a daunting task after the Lions had posted an imposing 198/2 in their allotted overs. Warner scored 69 off 37 balls to help Sunrisers to surmount the target with an over to spare. In a game against KXIP, Sunrisers got 212/6, riding on the back of Warner's 81 off 56 balls. SH won by 45 runs after keeping the visitors down to 167/8. Another brilliant chase came in an away game against CSK in 2014. The hosts batted first to score 185/3. Warner demolished the CSK bowling to register 90 off 45 balls to help his side achieve a victory with two balls to spare.
Suresh Rainap>Raina is next regarding the number of half-centuries scored in the IPL. He has had 38 such scores, in addition to one ton, made in 193 matches during which he has recorded a total of 5368 runs at 33.34. Raina's best seasons with the bat came in 2013 and 2014 when he scored over a thousand runs in 34 matches combined, with a 40-plus average and a strike rate of about 150. One of his memorable innings came against Mumbai Indians in the Eliminator in 2014. Batting first, MI made 173/8. Riding on Raina's 54 not out, off 33 balls, CSK chased down the target with more than an over to spare, knocking MI out of the competition in the process. Another innings that must be mentioned, whenever the topic of Suresh Raina comes up, is an innings of a match that CSK lost. It was the second qualifier during the playoffs in 2014. Batting first, KXIP piled up 226/6. Raina fought a lone battle scoring 87 off 25 balls, CSK finished at 202/7, Raina achieved a strike rate of 348 setting a record for the highest for any 50-plus score in the IPL.
ViVirat Kohlien we talk about runs, we definitely cannot keep Virat Kohli out of the conversation. Just like in every other form of cricket, in the IPL too Kohli has scored plenty of runs. In 177 matches, the RCB captain has scored 5412 runs at an average of 37.84. He is third in the list of batsmen with the most fifty-plus scores in the IPL. He has 36 fifties to his credit (apart from five centuries). When we try to recall Kohli's memorable half-centuries in the IPL, we go all the way back to the IPL 2013 season, to a league match played between RCB and Sunrisers Hyderabad. In that game, Sunrisers batted first and put up a score of 161/6 in their 20 overs. Chasing 62 to win, RCB lost their first wicket with the scoreboard reading 39. Of the remaining 123 needed, Kohli got 93 off 47 balls, staying unbeaten as he guided his team to the winning score. Barring Dale Steyn, all other SH bowlers were taken down on an important day for Kohli. Another brilliant chase came in the 2016 season against KKR. Batting first, KKR made 183/5, a formidable score, given the strength of KKR's bowling attack. However, they lost sight of Kohli who ripped them apart for a 51-ball unbeaten 75 as RCB got to their destination with eight balls to spare. Rohit Rohit Sharmaf="https://www.cric-life.com/player/rohit-sharma/" target="_blank" rel="noopener noreferrer">Rohit Sharma the captain has become a dominant force in the IPL, winning four titles since 2013. Rohit Sharma the batsman hasn't been quiet either. In 188 matches, Sharma has scored 4898 runs at an average of 31.60. With 36 fifties and one ton, he has taken the fourth spot on this list. Recalling his dominant fifties, we are drawn back to Sharma's Deccan Chargers days in 2010. In a match against KXIP, DC had to get 175 to win. Sharma made light work of it with an unbeaten 68 off 38 balls as DC won with five balls to spare. Later in 2017, a title-winning year for Mumbai Indians, RCB were at the receiving end of Sharma's batting genius. In a match at the Wankhede, Kohli's men made 162/8 in their allotted overs. When Rohit came to the wicket the scoreboard read 2/61 in 7.3 overs. Thanks to Sharma's 56 off 37 balls, MI got to the target with a ball to spare. In a similar run chase against CSK in 2018, when MI were set 170 to win, Sharma saw his team past the post with two balls to spare, smashing 56 runs off 33 balls. Shikhar DhawanShikhar Dhawan="https://www.cric-life.com/player/shikhar-dhawan/" target="_blank" rel="noopener noreferrer">Shikhar Dhawan has spent the best years of his IPL career in the shadow of other great batsmen in his team, such as Warner or Williamson at Sunrisers Hyderabad, the India opener has left his imprint on the league. In 159 matches, Dhawan has scored 4579 runs at an average of 43.17 with 37 fifties. Clearly, Dhawan's most impressive innings came against Mumbai Indians in 2017, when on a difficult track, MI could make no more than 129/4 in their allotted overs. In reply, Sunrisers made 130/3 riding on Dhawan's unbeaten 73 off 55 balls. It was a great achievement, considering that it came against a bowling attack containing the likes of Johnson, Harbhajan and Malinga. In another match held in 2018 at the Ferozeshah Kotla ground in his hometown of Delhi, Delhi Daredevils set Sunrisers a target of 188 to win. Dhawan helped his side cruise to victory with 92 not out in 50 balls while enjoying a partnership of 176 with Williamson, en route to the target. Gautam Gambhir Gautam Gambhirong>one of the three captains to have led a team to more than one IPL title, was a prolific scorer of fifties during his IPL career. In 154 matches in the league, he scored 4217 runs at 31.23, with 36 half-centuries. Recalling his best innings in the competition, we surely remember a league match in 2014, the year in which Gambhir led KKR to their second title. KKR had won only two of their first seven matches and needed to win at least six of the remaining seven. In a match against his former Daredevils team, Gautam Gambhir showed why he was considered one of the most respected players in the league when chasing a target of 161 he smashed the DD bowlers for 69 runs in 56 balls to get his team to the target with nearly three overs to spare. Two years later, in 2016, Gambhir was even more dominant with an unbeaten 90 made off just 60 balls against Sunrisers Hyderabad to help his team scale a target of 143 within 18 overs. Another fine innings of 72 not out in 49 balls transpired, when set a target of 171 by KXIP, Gambhir helped achieve in just 16.3 overs. AB de Villiers AB de Villiers.cric-life.com/article/ab-de-villiers-catch-ipl/" target="_blank" rel="noopener noreferrer">De Villiers came with a reputation of being one of the best batsmen to play the game and has only enhanced that reputation during his IPL career. In 154 IPL games, AB has scored 4395 runs at an average of 39.95 with three tons and 33 fifties at a strike rate of 151.23. For a recap of one of his best innings in the competition, we travel in time back to 2014 when in a match against Sunrisers Hyderabad at Bangalore, De Villiers smashed 89 not out off 41 balls to see his side safely achieve a score of 158/6, after the visitors had made 155/6. To put the innings in perspective, the team score was 3/38 when Chris Gayle got out and deteriorated further to 59 for 4 in 10.1 overs. In 2016, Gujarat Lions were at the receiving end of punishment carried out with De Villiers's bat. After they had set a target of 159 and reduced RCB to 68 for 6 on the back of a spell of 4/14 by Dhawal Kulkarni, the Lions would have been justified for thinking they would win easily. Although, they forgot to ask AB what he thought. As things transpired, De Villiers blasted the rival bowlers in a merciless innings of 79 not out in 47 balls to take his side home. In another flamboyant knock of 90 not out in 39 balls, AB demolished the Delhi Daredevils attack in 2018 to help RCB cruise to a target of 175. Chris Gayle
Chris Gayleric-life.com/article/chris-gayle-indian-premier-league-auction-2018/" target="_blank" rel="noopener noreferrer">Chris Gayle became synonymous with six-hitting sprees after he had joined the IPL as part of the RCB squad. However, that reputation distracts from the larger story of his consistency across seasons. In 125 IPL matches, Gayle has made 4484 runs at an average of 41.13 and a strike rate of 151.02 with six tons and 28 half-centuries. Everybody remembers a spectator getting injured after being hit by Gayle's six and how the West Indies star visited the girl in the hospital. We also remember an innings of great character played by the hard-hitting batsman. In the title match in 2016, when RCB were pitted against Sunrisers, Gayle waged a lone battle as RCB were set a daunting target of 209 to win. Gayle's 76 off 38 almost got RCB their first grasp of the IPL trophy after he had blasted them off to a fantastic start in Virat Kohli's company. When Gayle was out, the scoreboard read 114 for one, after 10.3 overs, bringing down the target to less than 10 runs an over. We all know what happened after that: RCB's lower order collapsed and Virat Kohli's squad ended up at 201/6.
Ajinkya Rahane
A
Ajinkya Rahane
ecame the unlikely champions in the first season of the IPL, Rahane became one of the marquee names of the competition. He did not let that reputation slip as the seasons went by and after 140 games he has made 3820 runs at an average of 32.53, including two tons and 27 half-centuries. Playing for Pune Warriors in 2013, Rahane proved why good batting technique can help in a limited over format just as much as in a Test match. Set 179 to win, Rahane made 67 off 48 balls to take his side to 182/5 off 19.5 overs. Though he got out at 136/3 in the 16th over, he had brought the target within reach and Stuart Binny with Brad Hogg did the rest. In the same year, playing against Delhi Daredevils, Rahane proved he could do it at will, making 63 not out off 45 balls to help scale a target of 155 in less than 18 overs.
Robin Uthappa
Robin Utha
Robin Uthappa
1 runs in 177 matches at an average of 28.83 and a strike rate of 130.50, with 24 half-centuries, is one of the competition's most underrated players. Recalling his best innings is a very easy task. We go back to the year 2014 when KKR were seeking to win the title for the second time in three years. Faced with the daunting task of winning six of seven remaining league games to reach the playoffs, KKR looked to Uthappa to provide an impetus. He did exactly that against CSK who have arguably been the toughest team to beat through all the seasons of the IPL that they have been part of. In front of a packed Eden Gardens Stadium cheering him on, Uthappa scored 67 off 38 balls against a formidable CSK attack to help KKR to the target of 155 with consummate ease. That win provided the team with the self-belief they needed to qualify for the playoffs, which they did, before going on to reclaim the title they had first won two years earlier.
Most fifties in IPL history
<
Most fifties in IPL history
se; width: 100%; height: 72px;">
PLAYER
Matches
Innings
Runs
50s
David Warner
126
126
4706
44
Suresh Raina
193
189
5368
38
Shikhar Dhawan
159
158
4579
37
Virat Kohli
177
169
5412
36
Rohit Sharma
188
183
4898
36
Gautam Gambhir
154
152
4217
36
AB de Villiers
154
142
4395
33
Chris Gayle
125
124
4484
28
Ajinkya Rahane
140
132
3820
27
Robin Uthappa
177
170
4411
24
Similar articles