07.08.2020,15:08 13469 0
Most Double Centuries in ODIs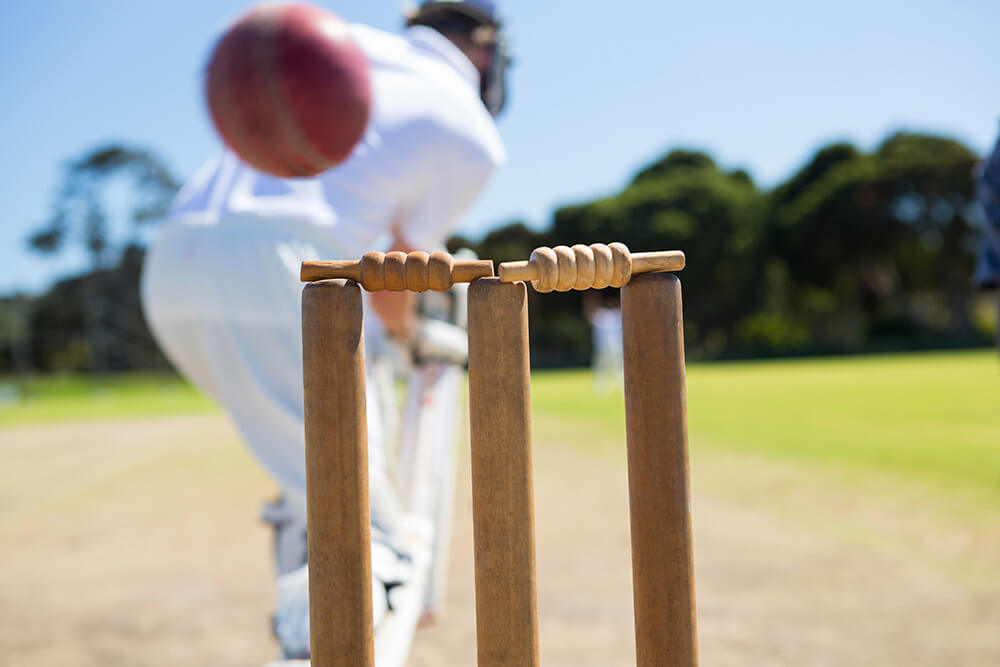 It is a very difficult feat to crack a double-hundred in a one-day game. For this reason, it has only been accomplished 10 times in the history of ODIs. Here's the list of double-century makers in ODIs sorted by the number of runs:
Rohit Sharma (India) – 264 versus Sri Lanka in 2014.
Martin Guptill (New Zealand) –  237 not out versus West Indies in 2015.
Amelia Kerr (New Zealand) – 232 not out versus Ireland in 2018.
Belinda Clark (Australia) – 229 not out versus Denmark in 1997.
Virender Sehwag (India) – 219 versus West Indies in 2011.
Chris Gayle (West Indies) – 215 versus Zimbabwe in 2015.
Fakhar Zaman (Pakistan) – 210 not out versus Zimbabwe in 2018.
Rohit Sharma (India) – 209 versus Australia in 2013.
Rohit Sharma (India) – 208 not out versus Sri Lanka in 2017.
Sachin Tendulkar (India) – 200 not out versus South Africa in 2010.
Who Has Scored the Most Double Centuries in ODIs?
As seen above, Rohit Sharma of India holds the record for the most number of double hundreds in ODIs with three to his credit so far. He has also clobbered the most number of runs in an ODI innings ever achieved by an individual player which is 264 against Sri Lanka in 2014. Let's take a look at each of the double hundreds and the circumstances under which they were scored. Later in the article, we will also provide you with some interesting records and facts about the ODI double centuries and the matches in which they were scored.
1. Rohit Sharma – 264 versus Sri Lanka on 13 November 2014
This was Rohit Sharma's second ODI hundred. He reached 200 runs off just 151 balls with 5 sixes and 26 fours. He went to clobber 264 in 173 deliveries with 9 sixes and 33 fours against the Sri Lankan attack.
A decade back, 264 was considered a competitive ODI team score. Even today, it is a good total, especially if it happens during a high-pressure match. In 2014 though, Rohit Sharma scored that many runs on his own – a brilliant record that can possibly stay unbeaten for a long time.
In that innings, Rohit played timidly in the initial stages. He focused on rotating the strike with Virat Kohli. His first fifty came off just 72 balls. Soon after he began to accelerate. Rohit smashed Nuwan Kulasekara and Ajantha Mendis around the park. His next fifties came much more quickly with the last one in just 15 deliveries.
This phenomenal knock gave India a sure psychological advantage over Sri Lanka in one-dayers and even destroyed careers. Moreover, it changed the public perception of ODI cricket. Despite the Lankan attack being of relatively poor quality, Rohit's 264 was still a remarkable performance.
2. Martin Guptill – 237 not out versus West Indies on 21 March 2015
Kiwi Martin Guptill's 237 not out is the second-highest ODI individual score. It is also the highest score achieved by an individual player in ODI World Cups. That innings was even more important as it came in the 2015 ODI World Cup quarterfinal. Before this knock, only 19 centuries were made in 42 World Cup knock-out games and even such legends as Sachin Tendulkar, Jacques Kallis, Rahul Dravid, Sanath Jayasuriya and AB De Villiers did not make a single hundred in such matches.
Thus, Martin Guptill's innings was much more special than it could seem at first. The Windies had a reasonably good bowling attack that had dismissed Pakistan for 160 in an earlier match in the competition. However, the Kiwis managed to climb on top of their group and excite their faithful fans. Guptill began his essay with a blistering four off the very first delivery. He survived a chance in his third delivery.
After that, Guptill became a bit more cautious and reached 50 off 64 balls. His next fifty came in 37 balls. He took full advantage of the powerplay in the last 15 overs, scoring a total of 137 runs on his own. This landmark innings in a high-pressure match has definitely gone down as one of the best individual innings ever played in ODI history.
3. Virender Sehwag – 219 versus the West Indies on 8 December 2011
The knock performed by the Nawab of Najafgarh was the second individual ODI double hundred in cricket history. In the match played at Indore, Sehwag battered the Windies attack, cracking 200 in just 140 balls with 6 sixes and 23 fours. In total, he scored 219 off 149 deliveries.
In general, 2011 was a great year for Indian ODI cricket as they recorded their second World Cup win that year. Before the fourth match of the series against the West Indies India was leading 2-1. Sehwag was the stand-in skipper during the game as MS Dhoni was resting before a forthcoming tour to Australia. From the beginning, Indian openers Sehwag and Gautam Gambhir tonked the bowling. In 22 overs, India amassed 170/0. After Gambhir had been run out, Sehwag continued in the same aggressive manner all until his dismissal in the innings' 47th over.
4. Rohit Sharma – 208 not out versus Sri Lanka on 13 December 2017
Rohit was the skipper in that game and smashed 208 not out in 153 balls with 12 sixes and 13 fours. In fact, he scored his second hundred runs off a mere 36 balls. This amazing knock should not be undervalued, even though the Sri Lankan attack seemed a bit tired.
An ODI double hundred is still incredible and needs to be appreciated for its rarity. That knock was also special as Rohit stepped on the gas in an astonishing manner. He started sedately and scored his initial fifty off 65 balls. After that, the Hitman started accelerating and blasted the Lankan spinners. The second fifty came in 50 balls.
In the final overs of the innings, Rohit cracked more than 100 runs on his own. Nuwan Pradeep was clobbered for 33 runs in his final two overs. Rohit's strike rate for the innings was 135.95.
5. Chris Gayle – 215 versus Zimbabwe on 24 February 2015
That essay by Chris Gayle was the first double hundred achieved by an individual player in ODI World Cups. His 215 included 16 sixes and 10 fours. That knock helped Gayle prove he was a big match player. He was known for smashing quick hundreds in T20 leagues but often struggled in world T20I competitions.
Gayle has made two Test triple hundreds but does not usually manage to score heavily against potent bowling attacks. Before that knock, his other World Cup century was scored against Kenya. That innings helped to dispel many of the concerns. It was a pressuring World Cup match which made the essay seem even better.
Gayle started relatively sedately and his first hundred came off 105 balls. He even gave a maiden to part-time bowler Sikander Raza. His partner Marlon Samuels scored his fifty at a very slow pace taking over a hundred deliveries. However, after Gayle had reached 100 he started pure mayhem, executing amazing pull shots to score sixes and fours. The Zimbabwean bowlers were simply demolished.
In one over by leggie Tafadzwa Kamungozi, Gayle smashed 21 runs. It probably ended Kamungozi's career as he has not been picked for the national team ever since. Samuels also started hitting out and the duo created a record partnership. Thus, Gayle proved to critics that he could brilliantly show himself in big games too.
6. Fakhar Zaman – 210 not out versus Zimbabwe on 20 July 2018
With that knock, Fakhar Zaman entered the record books as the first-ever Pakistani player to crack an ODI double hundred. He amply demonstrated his skills in the Champions Trophy final against India and helped his side clinch the title. He went one better with that double century scored against Zimbabwe.
Zaman started at a normal pace, cracking his initial fifty in 51 deliveries. The solid Imam Ul-Haq at the opposite end encouraged Zaman to open out. He smashed his second fifty in 41 deliveries to reach the hundred mark. After that, Zaman went berserk and demolished both Zimbabwean spinners and pacers. The outstanding knock of 210 not out came off just 156 balls and helped Pakistan record a 244-run triumph over the demoralised Zimbabwean team.
7. Rohit Sharma – 209 versus Australia on 2 November 2013
India against Australia ODI series in 2013 was a remarkable series of matches that indicated the future of ODI cricket. In seven matches, there were 5 innings with scores of more than 350 which almost made it a par total. Rohit Sharma established his mark with a brilliant knock of 209.
Rohit started a bit slowly and scored his initial fifty in 71 balls. After that, he attacked Australian spinners Glenn Maxwell and Xavier Doherty. Rohit did not look back and established his reputation as an ODI great. In the last few overs, Rohit alone smashed 96 runs which would be a great score for the whole team at any time. He was dismissed in the final over.
In the scintillating performance, Rohit cracked 16 sixes. Though the track was flat, the Aussies typically have a good bowling attack, therefore any double hundred against them has always been considered special. In reply, James Faulkner cracked his first ODI hundred, though, in a losing cause.
8. Sachin Tendulkar – 200 not out versus South Africa on 24 February 2010
Playing at Christchurch in 2009, Sachin Tendulkar reached 163 not out and had a good chance of recording the first-ever ODI double hundred. However, he suffered a rib injury and had to retire, to the great disappointment of his fans. In the 2010 home series against South Africa, India was up against a quality team. They were looking forward to a victory in the three-match series in Gwalior after winning the first game.
It turned out, though, winning the match was only the icing on the cake. Sachin Tendulkar started his essay briskly, stroking his first fifty in 37 deliveries. After that, he slowed down a bit in order to form partnerships. His second fifty was scored in 53 balls. However, after reaching his century, he shifted gears rapidly. Accomplished pacer Dale Steyn was clobbered for 89 runs in his 10 overs with zero wickets.
Tendulkar also mauled Roelf Van der Merwe and Charl Langeveldt. It was clear to everyone: nothing could stop him. He reached 196 and there were four overs left. However, he suffered a bout of cramps at this stage and let MS Dhoni dominate the strike. Tendulkar still managed to get to the first-ever individual ODI double hundred to set yet another record in his illustrious career. The 200 not out came in 147 balls and included 3 sixes and 25 fours.
Tendulkar was making shots all around the park, including cover drives, pulls, straight drives, square drives, leg glances and flicks. That classic knock set the tone for the other ODI double hundreds that were to follow.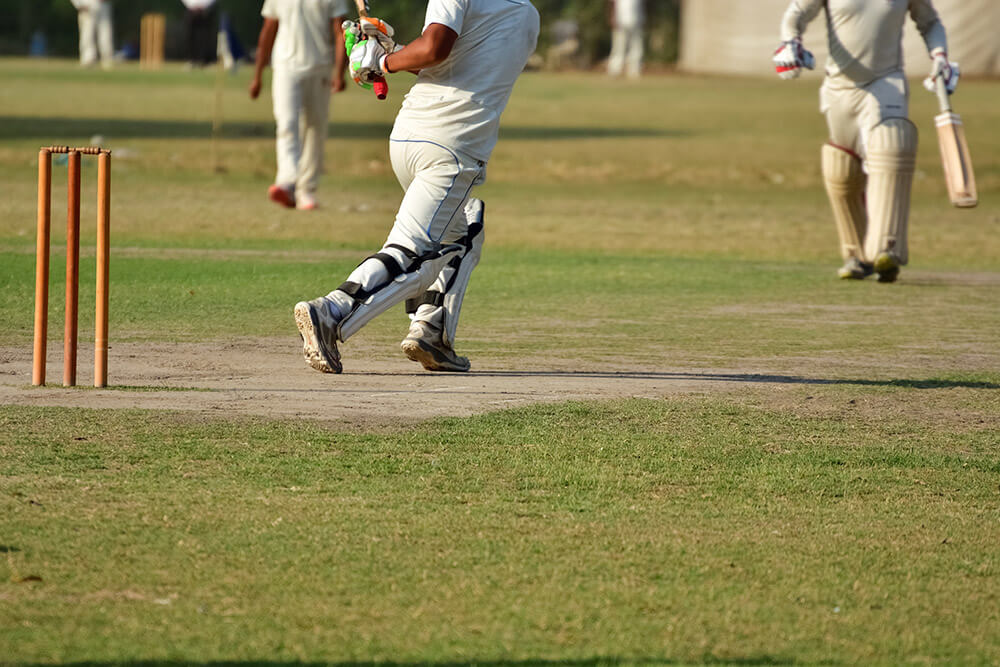 ODI Double Centuries in Women's Cricket
1. Belinda Clark – 229 not out versus Denmark on 16 December 1997
Australian women's team captain Belinda Clark became the first-ever cricketer to score an ODI double hundred when she stroked 229 not out in 155 deliveries versus Denmark in a Women's World Cup game held at Mumbai. That innings helped her team reach a massive 412/3 and record a mammoth win by 363 runs.
Clark brutally annihilated the inexperienced Danish attack during her essay. She was born in 1970 and was an international cricketer from 1991 to 2005. Besides her batting skills, Clark was an astute captain too and led Australia to two Women's World Cup triumphs (1997 and 2005) as well as to the final in 2000. She retired in 2005 after starring in 15 Tests and 118 ODIs.
2. Amelia Kerr – 232 not out versus Ireland on 13 June 2018
Amelia Kerr of New Zealand went past Belinda Clark's landmark ODI score when she smashed 232 not out against Ireland in June 2018. She reached 200 runs in a mere 134 balls. Remarkably, Kerr was just 17 years of age when she essayed this historic knock. This fact makes her the youngest-ever cricketer to crack a double hundred in any format in international cricket.
Kerr's 232 not out came off 145 balls with 2 sixes and 31 fours. It helped her team notch up a whopping 440/3 in their 50 overs. In reply, Ireland was bundled out for just 135, leaving the Kiwis victorious by a gigantic margin of 305 runs.
ODI Double Centuries Records and Facts
Belinda had stands of 168 with Lisa Keightley (60) for the first wicket and 136 with Karen Rolton (64) for the second wicket which helped Australia score 412/2 and win the game by 363 runs.
Sachin Tendulkar had century stands with Dinesh Karthik and MS Dhoni during his knock which helped India amass 401/3 and win the game by 153 runs. AB de Villiers scored a brave 114 not out for South Africa but his effort was made in vain.
Sehwag partnered Gautam Gambhir and Suresh Raina in century stands to help India get 418/5 in their 50 overs and win by 153 runs. For the Windies, Denesh Ramdin scored 96 in a losing cause.
During Rohit Sharma's 209 versus Australia, he shared century stands with Shikhar Dhawan and MS Dhoni to help India score 383/6 and win by 57 runs. Faulkner responded with a 116 but his effort went in vain. Rohit Sharma became the first player to reach an ODI double hundred with a sixer.
During Rohit Sharma's world record of 264 against Sri Lanka, he shared a double-century stand with Virat Kohli and a century stand with Robin Uthappa to help India record 404/5 and win by 153 runs. He reached 200 with a four.
Chris Gayle's second-wicket partnership with Marlon Samuels was worth 372 runs and helped the Windies amass 372/2 and win the game by 73 runs. This partnership is the highest-ever in ODIs.
Guptill's knock of 237 not out versus the Windies helped the Kiwis notch up 393/6 and win the World Cup quarterfinal by 143 runs.
During Rohit Sharma's knock of 208 versus Sri Lanka, he shared an opening-wicket century stand with Shikhar Dhawan and a second-wicket double-century stand with Shreyas Iyer to help India reach 392/4. In reply, the Lankans were restricted to 251/8 which made India winners by 141 runs.
Fakhar Zaman shared a triple-century stand with Imam-ul-Haq fo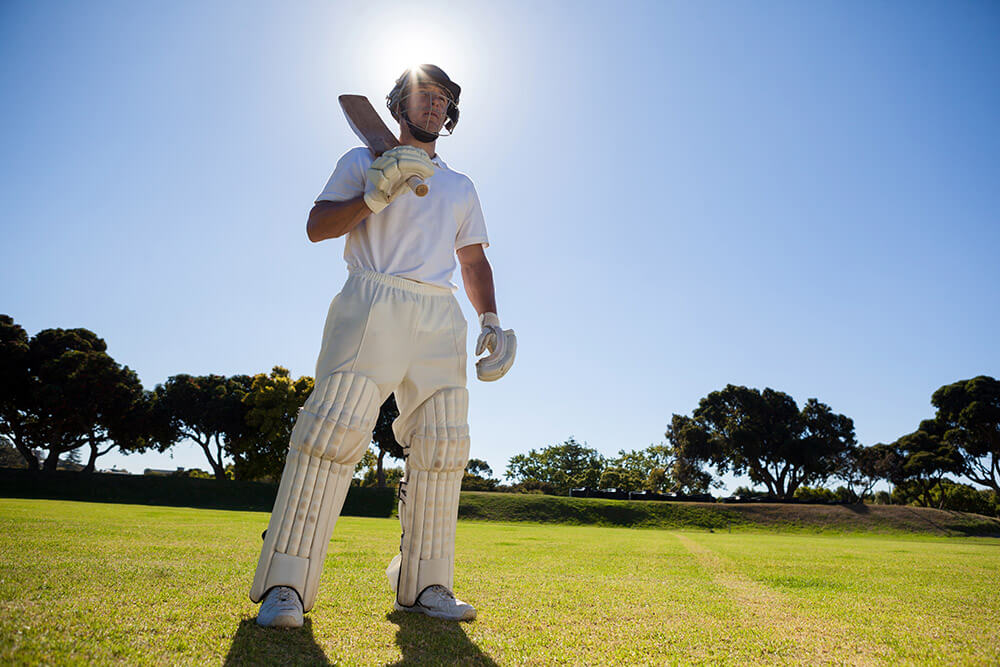 r the first wicket and helped Pakistan raise 399/1. Zaman became the first player to record an away ODI double hundred in a bilateral series. Moreover, the 304-run partnership between Zaman and Imam is the highest first-wicket ODI partnership.
Interesting Facts about Rohit Sharma
Rohit Sharma knows four languages – Hindi, English, Telugu and Marathi. His mother is from Vishakapatnam in Andhra Pradesh.
Surprisingly, he started his career bowling off spin before realising his immense batting talent.
His cricketing idol is Virender Sehwag.
Rohit is a keen follower of Manchester United.
He has struck the most number of sixes since the last ODI World Cup in 2019.
Rohit has the most number of 150+ scores in ODIs (6).
Rohit Sharma's ODI Career Stats
As of August 2020, Rohit has played 224 ODIs, amassing 9115 runs at an average of 49.27 and a scoring rate of 88.92 with 29 hundreds and 43 fifties. He has also bagged 8 wickets in ODIs.
Similar articles