07.08.2020,12:08 2294 0
Most Runs in T20 Cricket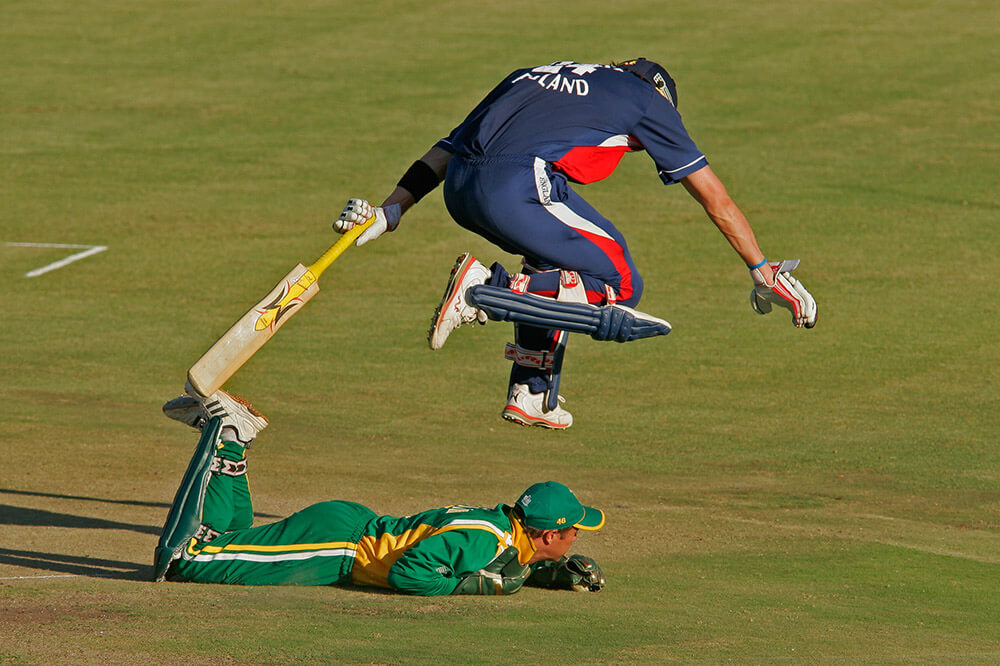 It's been more than 143 years since international cricket was first played. Since then, the game has seen a lot of top-class batsmen. Ebbing and flowing, cricket has lived through quite a few transformations. Yet, every generation that has come and gone has left a set of great batsmen behind.
With the emergence of T20 cricket, the kind of batsmen dominating the sport has slightly changed. The power game became suddenly more important than the touch game and batsmen had to adapt accordingly to the new requirements in the format.
The first-ever men's T20 international was played on 17 February 2005 between Australia and New Zealand at Eden Park in Auckland. A regular T20 game is done and dusted in three hours, with one innings being roughly 90 minutes long. The entertainment factor was big in T20s and as such compared to previous formats and the time span was short to create a fast game that would bring families on weekends to the ground and add more viewers glued to the television.
The boundaries became shorter and run-scoring brisker as batsmen found newer ways and areas of getting runs. 360-degree batting or scoring runs behind the wicket became popular and batsmen possessing this skill thrived.
In more than one and a half decade of T20 cricket, there have been some batsmen standing out from the rest and topping the batting charts. This article will provide you with a review of the all-time top ten run-getters in T20 international cricket and the highest run-scorers of the last three years in T20 cricket.
Most T20 Runs in 2017
Not many T20Is took place in 2017. Sri Lanka played 15 games while India participated in 13. Pakistan, Afghanistan and the West Indies were the only other teams to play 10 T20Is in 2017. In that year, only four players scored 300 or more runs in the shortest format. It was Evin Lewis who emerged as the top run-getter. The left-handed opening batsman from the Caribbean scored 357 runs in just nine innings.
After a shaky start, Lewis became very consistent as the year wore on. After a couple of low scores, he smashed a fine 91 against Pakistan. He got starts consistently from then on and eventually, scored a match-winning hundred against India and helped the West Indies chase down 191 with ease. It was the second successive year when Lewis scored a ton against India in T20Is. Evin Lewis finished off the year with a quickfire 51 against England. He was just five runs head of Babar Azam who finished with 352 runs in 2017.
Most T20 Runs in 2018
There have been a lot of questions concerning Shikhar Dhawan, the T20I batsman. However, he silenced all his critics back in 2018. Dhawan had a scintillating year in 2018 as he smashed 689 runs at an average of 40.52 and a strike rate of 147.22. He played 18 games and registered single-digit scores on just four occasions. He started the year with a bang as he smashed 143 runs against South Africa in a three-match series which India won 2-1. The left-handed opener from Delhi scored 198 runs in the Nidahas Trophy before he scored a fine 74 against Ireland.
Post that knock against Ireland, Dhawan went through a phase of four innings where his highest was 10 before he turned the tide towards the end of the year. Dhawan finished 2018 with scores of 43, 92, 76 and 41 to end up as the leading T20I run-getter of the year. In fact, 689 was the most number of T20I runs achieved by any player in a single calendar year. Dhawan broke Virat Kohli's record of 641 runs which the latter had scored in 2016. 
Most T20 Runs in 2019
2019 was the year of the 50-over World Cup and hence, there weren't a lot of T20Is in the first half of the year. However, 2019 also featured the ICC T20 World Cup Qualifiers. Therefore, there was loads of T20I cricket in the second half of the year. There were three batsmen who breached the 700-run mark but it was Paul Stirling who emerged as the leading T20I run-getter. The Irish opener scored runs consistently throughout the year and ended up with 748 runs, which was the most achieved in T20Is in a single calendar year.
Stirling started the year with a couple of fifties in the Oman Quadrangular series. He got runs in bilateral rubbers against Afghanistan and Ireland. He even scored big runs in the Oman Pentangular T20I Series before amassing 291 runs in the ICC Men's T20 World Cup Qualifiers. Stirling was the leading run-getter in the qualifier tournament as well. The 29-year-old Ireland cricketer also made eight half-centuries, which is the most scored in a calendar year in T20Is.
TOP-10 List of Players With Most Runs in T20i in Career
Virat Kohli – 2794 Runs
In the modern era, there may not be a better three-format batsman than Virat Kohli. He is arguably the most consistent player across all three formats of the game. He scores loads of runs in Test cricket. He is on another level in ODIs and is the sixth-highest run-getter. In T20Is, he is at the top of the tree.
Despite not playing the fancy scoops or reverse-flicks and just sticking to orthodox cricket strokes, Kohli always finds a way to score in the shortest format. Kohli made his debut in 2010 and he has risen to the top in no time. The current Indian skipper, Virat Kohli has aggregated a total of 2794 runs in T20Is. He averages 50.80 which is the best in T20Is. He has 24 half-centuries to his name as well. Kohli may not be regarded as the best T20I batsman but he is definitely one of the most consistent.
Rohit Sharma – 2773 Runs
It was back in 2007 that a young 20-year-old made his debut in the 2007 World T20 for India. Rohit Sharma made the world sit up and take notice in the early days of his career. Unfortunately, inconsistency was his biggest issue. However, once he started opening the batting, he has developed into a completely different player and is a world-beater at the moment.
For the last year or so, Kohli and Rohit have been switching between the first and second place in the top T20I run-getters of all-time. At the moment, Rohit Sharma has 2773 runs which makes him second. Rohit also has four T20I hundreds, which is the most in the history of T20I cricket.
Martin Guptill – 2536 Runs
Martin Guptill isn't talked about a lot in the modern days but he is a rather dangerous performer with the bat. Guptill is a destructive player and has the ability change the game on his own batting at the top of the order. He has been a prolific run-getter for New Zealand in white-ball cricket.
Guptill was just the second batsman to scale 2000 runs when he achieved the feat in 2018. Overall, Martin Guptill has made 2536 runs in the shortest format and is one of the only eight players to have scored two or more T20I hundreds.
Shoaib Malik – 2321 Runs
No player in the history of men's T20I cricket has played more T20Is than Shoaib Malik. He has been a consistent performer for Pakistan in the shortest format. In fact, he is one of the only few active players in the current days who featured in their country's first-ever T20I.
In his 113-match T20I career so far, despite having scored just eight half-centuries, Malik has made 2321 runs and has an average of 31.36. He has moved up and down the batting order frequently and yet, he has found a way to remain successful.
David Warner – 2207 runs
David Warner slots in at the fifth place in the list of leading run-getters of T20I cricket. It was back in 2009 that Warner first came into the limelight thanks to his T20I exploits. He then slowly graduated to other formats but it was the shortest format that gave him the recognition. He arrived with a bang and has never looked back since.
David Warner from Australia has got 2207 runs in his 11-year T20I career so far. He has 17 half-centuries and one hundred to his name. His strike rate of 140.48 is the second-best of the top 15 run-getters in T20I history. Also, in the last few years Warner has become a lot more consistent and is one of the most vital players for Australia in white-ball cricket.
Brendon McCullum – 2140 Runs
One thing that was certain when Brendon McCullum played was that he would make things happen. No matter whether he was batting, fielding or captaining the side, he always was proactive. He just wanted to go for the kill all the time and centred his batting around that as well.
No surprise McCullum was successful in T20 cricket. While he plundered runs all across the globe in franchise cricket, in T20Is, McCullum was the first batsman to score 2000 runs. He finished his career with 2140 runs at an average of 35.66. It was not about the numbers but the impact McCullum made at the top and he was very successful in doing that.
Eoin Morgan – 2138 Runs
Eoin Morgan is just two runs behind the sixth-placed Brendon McCullum. The current England skipper may have started his ODI career with Ireland but he played his debut T20I for England and hasn't looked back since. Morgan is one cricketer not talked much about and is a pretty underrated white-ball cricketer.
In T20Is, Eoin Morgan has managed to score 2138 runs at an average of nearly 31. Moreover, he is an excellent six-hitter as well. Morgan has hit 105 sixes in the shortest format and is one of the only five players to hit 100 or more sixes in T20Is.
Paul Stirling – 2124 runs
This is one unexpected name in this list of most runs in T20Is. Only four Ireland players have scored 1000 or more runs in T20Is and Paul Stirling is at the top of the pile. Stirling has been a very consistent performer in white-ball cricket for Ireland. He has been their talisman in the last few years. The opening batsman has been at the top of his game in the shortest format as well.
In his 78-game T20I career, Stirling has amassed 2124 runs and has a strike rate of nearly 140. He has also scored 18 half-centuries and has been Ireland's best T20 batsman for a while now. Stirling is just 29 years old and has quite a bit of cricket left in him. He could well climb this ladder pretty quickly.
Mohammad Hafeez – 1992 Runs
Like Shoaib Malik, Mohammad Hafeez is also one of those few players who are still actively playing international cricket, having featured in their country's first-ever T20I. In the last 15 years, Hafeez has had his moments in T20Is. He has blown hot and cold yet he features in the top -10 list of leading T20I run-getters.
Off-spinning all-rounder Hafeez has featured in 91 T20Is and has made 1992 runs. He is on the verge of becoming the ninth batsman in T20I history to scale 2000 runs. Add to this the accurate off-spin that he brings to the table. Hence, Hafeez has always been a useful cricketer.
Aaron Finch – 1989 Runs
Here is another batsman who is on the verge of reaching the 2000-run milestone in T20Is. Aaron Finch is a gun T20 player and has had a massive impact on Australia's success, batting at the top of the order. In fact, he is the only cricketer in the world to have scored two 150+ scores in T20I cricket.
Apart from the fact that Finch has registered 12 half-centuries and scored 1989 runs in T20Is, he averages 38.25 and has a strike rate of 155.87. Only Glenn Maxwell (160.00) and Colin Munro (156.44) have a better strike rate than Finch in T20Is for any player who has scored at least 700 runs in T20Is.
Similar articles