26.08.2020,16:08 430 0
Test Cricket Triple Centuries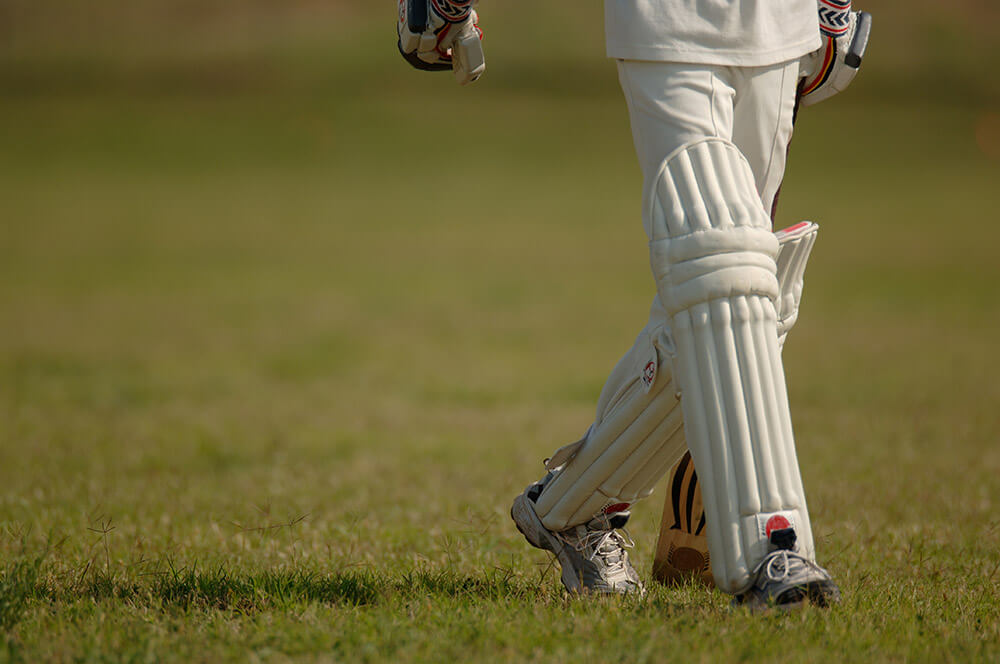 A triple hundred in Test cricket is a big milestone. However, it hasn't been reached often. The first-ever triple ton was made 53 years after Test cricket had been introduced i.e. in 1930. It was Andy Sandham who scored 325 against the West Indies at the Sabina Park in Kingston. Since then, there have been only 30 instances of a batsman crossing the 300-run mark in the longest format. A total of 27 batters have achieved the triple-ton feat and they are from eight different Test-playing nations. Out of them, 23 have scored a triple ton only once and only four of them have managed to reach the milestone twice.
Let's take a look at four players who have scored multiple triple hundreds in the history of Test cricket. Each of them has two triple hundreds.
Batsmen with Two Triple Centuries
Sir Don Bradman
Sir Don Bradman was perhaps one of the greatest ever to step foot on a cricket field. His numbers are mind-boggling and no player in the history of the game has come even close to such average – 99.94. He smashed 29 hundreds from 52 Test matches and out of those, two were triple hundreds. In fact, he was the second player in the history of the game to smash a triple hundred. Moreover, he was the first player to hit two triple hundreds.
Both his triple hundreds came against England and both of those were scored in drawn games. One was in 1930 at Headingley in Leeds (third Test). He scored 334 which was the highest individual score back then. That knock included a stunning 309 runs in a day which has remained a record as he has been the only player to score 300 in a single day. Bradman's second triple century came in 1934 as he hit 304 in the fourth Test and it was once again in Leeds.
Virender Sehwag
Virender Sehwag almost became the one and only batsman in the history of the game to score three triple hundreds. Back in 2009, the Delhi dasher smashed a sparkling 293 against Sri Lanka but couldn't go on to make history. However, he is still in the record books and is one of the only four players with two triple hundreds in Test cricket.
After making his debut in the middle-order in 2001, Sehwag was promoted to open the batting in a year's time. That move changed his career altogether. He started smashing hundreds fast and made a significant impact on the game. He had the ability to convert his hundreds into big ones as well. Thus, in 2004, he became the first Indian to score a triple century in Test cricket. It came against Pakistan in Multan as Sehwag scored 309.
Four years later, Sehwag repeated the feat in Chennai and this time it was against South Africa. He bettered his previous best and smashed 319 in 2008, becoming the only Indian to have a triple hundred in Test cricket all until Karun Nair got one in 2016.
Chris Gayle
Every time you hear the name Chris Gayle, you definitely associate it with T20 and Universe Boss. Gayle has played a staggering 404 T20s in his career. He is an absolute legend in the shortest format and is one of the greatest T20 players to have ever played the game. However, Christopher Henry Gayle the Test player isn't talked about enough and isn't praised for his efforts and performances in the longest format.
Gayle averages 42.18 in Test cricket and has scored 15 hundreds and 37 half-centuries. There are only seven other West Indies players who have scored more runs than Gayle's 7214 runs in Test cricket. He is the second West Indian to score two triple hundreds. His first out of the two triple hundreds came at the Antigua Recreation Ground, St John's, back in 2005. He scored 317 against South Africa in a game that was eventually drawn. His second triple hundred came in 2010 in Sri Lanka. It was another game that was drawn as Gayle smashed 333 in his near 11-hour stay at the crease. However, that 333 against Sri Lanka came when no other player from either side scored a century.
Hence, Gayle might go down as one of the best T20 players in the history of the game. However, his Test record is pretty good and needs to be applauded as well.
Brian Lara
When it comes to big scores, Brian Lara's name will definitely come up and he will be talked about at great length. There are plenty of records that he holds and they can go on and on. He holds the record for the highest individual score – 400. No other player in the history of the game has broken the record for the highest individual score twice other than Lara. He is the only player with two scores in excess of 350.
Lara may have scored 11953 runs at an average of 52.88 in Test cricket and was even the leading run-getter in Test cricket before Sachin Tendulkar took over. However, he will forever be remembered for his two mega triple hundreds. Both of them came against England as he piled on the misery. His first one was scored in his initial years in international cricket. In 1994, playing at the Antigua Recreation Ground, St John's, Lara dismantled the England bowling attack and smashed a stunning 375 which broke Sir Gary Sobers' record of 365 – highest individual score in Test cricket.
The second one came a decade later – in 2004 against the same opposition (England) and at the same venue (Antigua Recreation Ground, St John's). Lara batted on and on and on, facing 582 balls and staying at the crease for nearly 13 hours, he shattered all records and became the first player on the planet to scale 400 in Test cricket. This time he broke Matthew Hayden's record score of 380 and climbed to the top spot on the list of the highest individual scores in Test cricket once again.
List of Triple Centuries in Test Cricket
| | | | |
| --- | --- | --- | --- |
|   | Batsman | Runs | Date |
| 1 | David Warner | 335* | 30 November 2019 |
| 2 | Karun Nair (India) | 303* | 19 December 2016 |
| 3 | Azhar Ali (Pakistan) | 302 | 13 October 2016 |
| 4 | Brendon McCullum ( New Zealand) | 302 | 18 February 2014 |
| 5 | Kumar Sangakkara (  Sri Lanka) | 319 | 5 February 2014 |
| 6 | Hashim Amla (South Africa) | 311* | 19 July 2012 |
| 7 | Michael Clarke (Australia) | 329* | 3 January 2012 |
| 8 | Chris Gayle ( West Indies) | 333 | 15 November 2010 |
| 9 | Younis Khan (Pakistan) | 313 | 21 February 2009 |
| 10 | Virender Sehwag ( India) | 319 | 26 March 2008 |
| 11 | Mahela Jayawardene (Sri Lanka) | 374 | 27 July 2006 |
| 12 | Chris Gayle ( West Indies) | 317 | 29 April 2005 |
| 13 | Brian Lara (West Indies) | 400* | 10 April 2004 |
| 14 | Virender Sehwag ( India) | 309 | 28 March 2004 |
| 15 | Matthew Hayden (  Australia) | 380 | 9 October 2003 |
| 16 | Inzamam-ul-Haq (Pakistan) | 329 | 1 May 2002 |
| 17 | Mark Taylor ( Australia) | 334* | 15 October 1998 |
| 18 | Sanath Jayasuriya (Sri Lanka) | 340 | 2 August 1997 |
| 19 | Brian Lara (West Indies) | 375 | 16 April 1994 |
| 20 | Graham Gooch (England) | 333 | 26 July 1990 |
| 21 | Lawrence Rowe (West Indies) | 302 | 6 March 1974 |
| 22 | Bob Cowper (Australia) | 307 | 11 February 1966 |
| 23 | John Edrich (England) | 310* | 8 July 1965 |
| 24 | Bob Simpson (Australia) | 311 | 23 July 1964 |
| 25 | Garfield Sobers (West Indies) | 365* | 26 February 1958 |
| 26 | Hanif Mohammad (Pakistan) | 337 | 17 January 1958 |
| 27 | Len Hutton ( England) | 364 | 20 August 1938 |
| 28 | Donald Bradman (Australia) | 304 | 20 July 1934 |
| 29 | Wally Hammond (England) | 336* | 31 March 1933 |
| 30 | Donald Bradman (Australia) | 334 | 11 July 1930 |
| 31 | Andy Sandham (  England) | 325 | 3 April 1930 |
Similar articles