27.08.2020,14:08 545 0
Fastest Triple Century in Test Cricket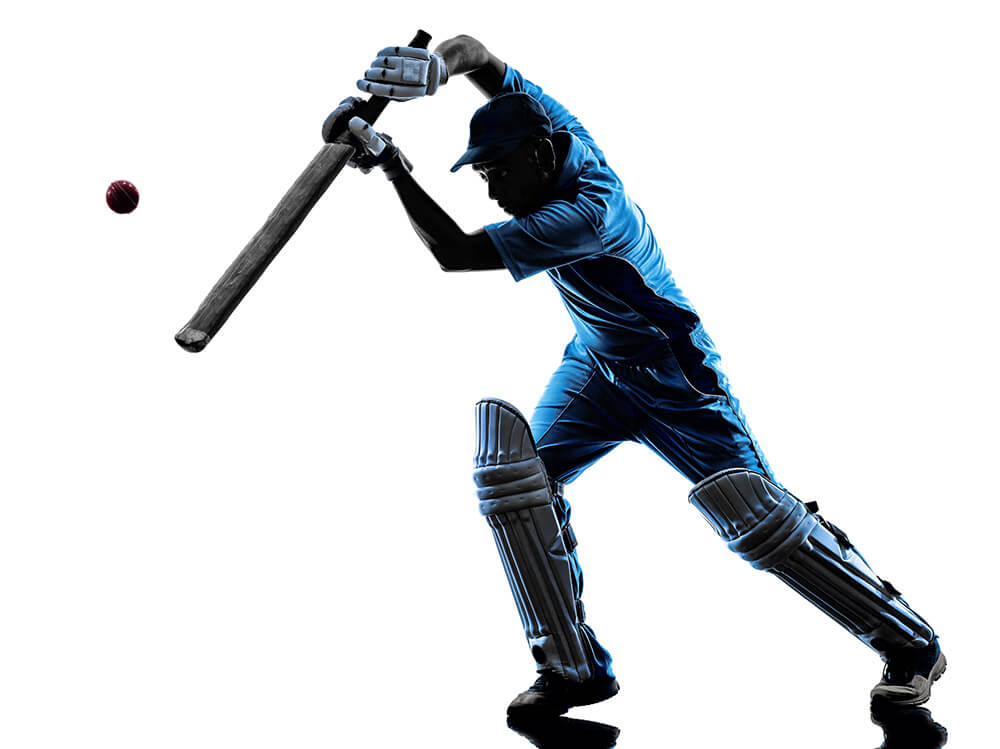 Test cricket is the longest and oldest format of cricket. It is comparatively slower than the one-day and T20 formats but is seen as a true challenge for a cricketer. In Test cricket, batsmen are not always worried about the number of balls faced, yet this format has seen some fierce batsmen over the years.
These batsmen have not only made Test cricket more entertaining but in the process have set milestones for others to try and reach. One such milestone is hitting the fastest triple century in Test cricket. Hitting a triple century in Test cricket is the utmost achievement for a batsman. There haven't been many triple centuries, yet some of them are more special than others.
In this article, we will take a look at the five fastest triple centuries in Test cricket and the batsmen who have managed to achieve the feat.
Virender Sehwag
This former Indian right-handed opening batsman is the reason why India dominates the fastest Test triple century list. Sehwag holds the record for making the fastest triple century in Test cricket ever. Moreover, it is the only triple century scored in Test cricket that came with a strike rate of more than 100.
This triple century from Sehwag was made against South Africa at Chennai in 2008. In the innings, Sehwag scored 319 of 304 balls with the help from 42 fours and 5 sixes and at a strike rate of 104.93. 
What makes this triple ton even more special is that it took place when India was under pressure after South Africa had posted a massive total of 540 runs. In addition, it came against one of the deadliest bowling attacks of all time – Dale Steyn, Makhaya Ntini, Morne Morkel and Jacques Kallis.
Another point highlighting the importance of Sehwag's innings was that the second-highest score from the Indian side in that innings was 111 from Rahul Dravid, while the third-highest was just 39.
Matthew Hayden
The next player to be included in the Test fastest triple century list is Australian left-handed opening batsman Matthew Hayden. He scored 380 runs in 437 balls with a strike rate of 86.95. In this innings played against Zimbabwe in Perth in 2003, Hayden hit 11 sixes and 38 fours. Hayden's blistering knock helped Australia score 735 runs and eventually win the match by an innings and 175 runs.
This triple century from Hayden had remained the fastest before Sehwag broke the record five years later. Furthermore, Hayden's knock briefly held the title of the highest individual score in Test cricket.
Virender Sehwag
India holds not only the record for the fastest triple century in Test cricket but also the record for more than one triple century. The credit for this goes to Sehwag and Karun Nair (detailed later).
This third-fastest triple century from Sehwag came against arch-rivals Pakistan in 2004 in Multan, Pakistan. It was the same match in which Rahul Dravid declared the innings when Sachin Tendulkar was playing on 194. In addition, it was the same match that got Sehwag the title 'Multan ka Sultan' (King of Multan).
In the match, Sehwag scored 309 runs in 364 balls at a strike rate of 82.40. Sehwag's innings included 39 fours and 6 sixes and it helped India win the match by an innings and 52 runs. What made this innings even more special was that it came against a bowling attack that included Saqlain Mushtaq, Shoaib Akhtar and Mohammad Sami.
With this innings, Sehwag also broke the record for the highest score made by an Indian in Test cricket. The previous best was 281 achieved by VVS Laxman in the iconic match against Australia at Kolkata in 2001.
Sehwag is only the fourth batsman to hit two triple centuries in the international Test arena. The other three are Sir Don Bradman, Brian Lara and Chris Gayle.
Karun Nair
Nair's 303 runs in 381 balls is another Indian achievement included in the list of the fastest triple centuries in Test cricket. Karun Nair, an Indian right-handed batsman, made his triple century against England at Chennai in 2016. Nair scored at a strike rate of 79.52, hitting 4 sixes and 29 fours.
In the innings, Nair first hit 100 runs in 185 balls and then reached the double century in 306 balls. The last 100+ runs came in just 76 balls and included 10 fours and 3 sixes. Another highlight of the innings was Nair scoring 232 runs in one day. In addition to it, this was the fourth triple ton ever achieved by a batsman batting at no.5 or below. The other three were from Sir Don Bradman, Michael Clarke and Brendon McCullum.
Nair made his Test debut against England at Mohali and scored his maiden Test century (and triple hundred) in the last match of that series. He is only the second Indian batsman to hit a triple century in Test cricket. Moreover, he is only the third cricketer, after Bob Simpson and Sir Gary Sobers, to convert his maiden Test century into a triple hundred.
David Warner
David Warner, an Australian opening batsman, is the last but not the least on the list of the fastest triple century makers in Test cricket. Warner scored 300 runs in 389 balls against Pakistan at Adelaide in 2019.
Prior to this innings, the Aussie batsman was under a lot of pressure because of several reasons. He was making a comeback after a one-year ban and didn't score many runs in the Ashes series before that. Questions were also being raised over his degrading performances. However, with his triple century, which included 39 fours and a six, he gave an apt answer to the critics.
Warner's triple century was also the 2nd triple hundred in the history of day-night Test matches. The first one was score by Azhar Ali's against the West Indies in Dubai in 2016.
Apart from these five, a triple century scored in Test cricket that needs a special mention is the one of Chris Gayle. This innings had been included in the list of the fastest triple centuries in Test cricket before it was replaced by Warner's triple ton last year. Gayle, one of the most destructive batsmen ever, scored a triple hundred in 393 balls.
Fastest Triple Centuries (in terms of balls faced)
SN
Player
Opponent
Balls Faced For 300
Final Score
1
Virender Sehwag
(India)
South Africa
278
319 (304)
2
Matthew Hayden
(Australia)
Zimbabwe
362
380 (487)
3
Virender Sehwag (India)
Pakistan
364
309 (375)
4
Karun Nair
(India)
England
381
303* (381)
5
David Warner (Australia)
Pakistan
389
335* (418)
Similar articles