08.10.2020,12:10 1044 0
ODI Triple Hundreds in India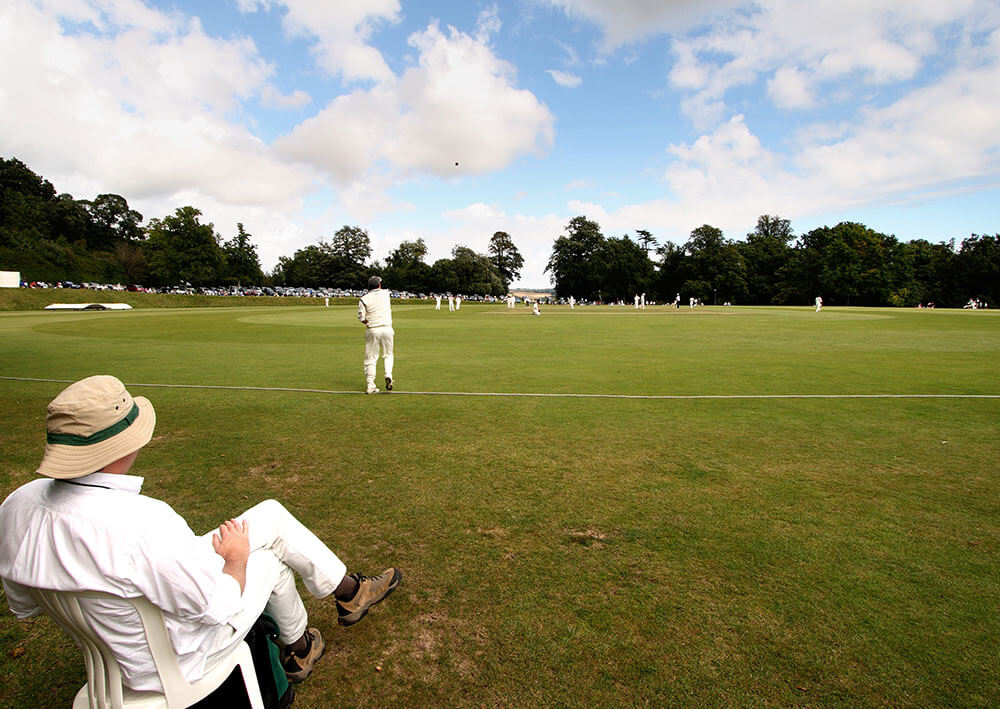 ODI cricket kicked off internationally in 1971 and it was in 1972 that Denis Amiss registered the first-ever hundred in ODI cricket. However, it took nearly four decades for a player to go on and scale 200 in an ODI game. It was the great Sachin Tendulkar who achieved the feat in 2010. Since then, there have been seven other instances (by five other batsmen) when a player scored a double ton in an ODI game.
The highest score is 264 which Rohit Sharma scored back in 2014. And ever since, no one has even come close to breaking the record. However, with the kind of batting we see these days and moreover, with flat pitches and shorter boundaries, an individual triple hundred may not be too far away.
Therefore, we have decided to analyse which players are more likely to scale the 300-run mark in ODI cricket.
Rohit Sharma
If you talk of big knocks in ODI cricket, Rohit Sharma will definitely be the first name to come to your mind. The current Indian white-ball vice-captain has been simply outstanding since 2013. It was in the 2013 Champions Trophy that he was sent out to open the batting and since then, he hasn't looked back. Rohit is arguably one of the best opening batsmen in ODI cricket at the moment and has been for some time.
Before moving to the top, Rohit had just two ODI hundreds and now, he has 29. Three of those have been double hundreds. In fact, only six batsmen have got double hundreds in ODI cricket and Rohit Sharma is the only one to do it three times (no other batsman has even two). He is the only player in the history of ODI cricket to go past the 250-run mark. The Mumbai-born cricketer has the record for the highest individual ODI score as well – 264 which came in 2014.
Hence, once Rohit is in, he invariably makes sure he gets a big score and the hundreds he hits are daddy tons as well. Thus, given Rohit's love and ability to get big scores, it won't be a surprise if Rohit Sharma breaches the 300-run mark in ODI cricket.
David Warner
David Warner is another player who loves getting big scores. The left-handed opening batsman came up through the ranks in T20 cricket before he got an opportunity in the 50-over format. Warner didn't have a consistent start as he showed flashes of brilliance but couldn't rack up good scores regularly. However, as he grew in experience, the New South Wales lad became a lot more consistent and has turned into one of the most vital members of the Australian side across all three formats.
When it comes to ODI cricket, Warner has smashed 18 hundreds. Moreover, the Australian opener loves making big scores and has a very good fifty to hundred conversion rate (46.15%) in ODI cricket. He has the ability to smash the opposition bowling attack to pieces in no time. Once he gets going, it's tough to stop him. He hasn't scored a double ton in ODI cricket so far but if he gets in and gets the momentum right, he could be in for a shot at 300.
Jonny Bairstow
Similar to Rohit Sharma's experience, Jonny Bairstow's career has taken a steep turn ever since the Yorkshire-born cricketer has started opening the batting in white-ball cricket. Bairstow has been absolutely magnificent over the last few years and has been one of the reasons why England have recently been successful in ODI cricket.
Invariably, Bairstow goes out and starts smacking the ball from the get-go. He can tear apart any bowling attack in the world. He has a career strike rate of 103.72 in ODI cricket. Moreover, the wicket-keeper-batsman has smashed 10 hundreds as well. He can get big scores as well. Therefore, there is little doubt that Bairstow can get 300 and it won't be a shock if he is one of the first ones to scale the feat.
Martin Guptill
There are not a lot of people who talk about Martin Guptill these days. He has been one of the key players for New Zealand in the shorter formats for a long time now. The right-handed opening batsman can smash it at the top of the order and can even play in different gears when required.
Guptill has a good ODI record. He has amassed 6843 runs and has hit 16 hundreds in the 50-over format. And one of them was a double hundred. In fact, Guptill is one of the only six players to have scaled a double hundred in ODI cricket. He smashed a terrific 237, which has been the second-highest individual score in the history of ODI cricket, in a World Cup quarterfinal against the West Indies in 2015.
Thus, Guptill is another player who can get big and tall scores. When he can score 237 not out in a high-pressure game, he could well do it under normal circumstances as well. Moreover, the Kiwi opener definitely has the ability to scale the 300-run mark.
Quinton de Kock
When Quinton de Kock bats, it's just pleasant to watch. His performance is usually very enjoyable and some of the shots that he plays are crisp and beautiful at the same time. He doesn't bludgeon the ball or hit it too hard, it's all timing. Add to that, the left-hander's elegance that comes to the fore. For the last seven years or so, De Kock has been one of the mainstays for South Africa, especially at the top of the order in white-ball cricket.
The wicket-keeper-batsman can bat long and big. He can get tall scores and put his team in a commanding position. The left-handed opener averages 44.65 in ODI cricket (5135 runs) and has scored 15 hundreds. His highest score is 178 and even though he may not have a double hundred, he can undoubtedly score one and his wide range of shots makes him a contender for 300 as well.
Aaron Finch
Aaron Finch is one of the most destructive opening batsmen in white-ball cricket at the moment. The current Australian ODI and T20I captain can smash any bowling attack and can send the opposition on a leather hunt with his wide range of shots and power-game. Finch has a good ODI record as he has aggregated 4983 runs and has made 16 hundreds.
Finch hasn't got any big scores and his highest is just 153 in the 50-over format. Yet, he could be one of the big hitters and could turn out to be one of the few who can scale the 300-run mark in ODI cricket. He can go berserk when needed and could scale new heights.
Virat Kohli
There is hardly any ODI record that Virat Kohli doesn't own. He is a run-machine and has reached unbelievable heights in ODI cricket. In fact, his average of 59.33 in the 50-over format is the best one ever for any batsman with more than 2000 ODI runs. And it is no secret that he loves scoring hundreds and has smashed 43 ODI tons, which is second only to the great Sachin Tendulkar's 49 ODI tons.
However, there is one record that Kohli hasn't got yet. He hasn't scored a double ton. His highest score in ODI cricket is 183. However, if he gets going and reaches the 200-run mark, Kohli's conversion rate is such that he could even go on and get to 300.
Evin Lewis
Evin Lewis is one of the hardest-hitting opening batsmen in world cricket at the moment. If he comes off, he can run away with the game and rack up incredibly tall scores. He has shown that in T20 cricket and has even given some glimpses of that in ODI cricket too. He has the ability to score at a rapid rate and even climb big scores.
Lewis averages 35.77 in ODI cricket and has scored just three hundreds. Two of those were in excess of 140. In fact, his highest of 176 not out came against England in 2017 and in that innings, he was forced to retire hurt. If not for that, there could have been a double ton for Lewis. Hence, he has the ability to go big and could be the man to get to 300.
Jason Roy
Jason Roy is one of those modern-day opening batsmen who can just go and smash it from ball one. He has the knack for racing away with the game at the top of the order. He has scored 3483 runs in ODI cricket and has a strike rate of 106.67. He has played a huge part in England's success in ODI cricket over the last few years. Out of his nine ODI hundreds, three have been 150+ scores. He can bat long and if he does, he invariably scores at a rapid rate. Thus, Roy could be one of those who might be in with a chance for a triple hundred.
Fakhar Zaman
Here is a name that not many would've expected to be included in this list. However, Fakhar Zaman was the sixth and last player to score a double hundred in ODI cricket. The left-handed Pakistani opener has the ability to rack up big scores. He can score at a rapid rate and have a big impact on the game at the top of the order. In his short ODI career of 46 games, Zaman averages 46.61 and has a strike rate of 95.23. He could be one of those who go on and make a triple hundred in ODI cricket.
Similar articles