26.08.2020,16:08 461 0
Who Was the Indian Who Scored the Slowest Double Century?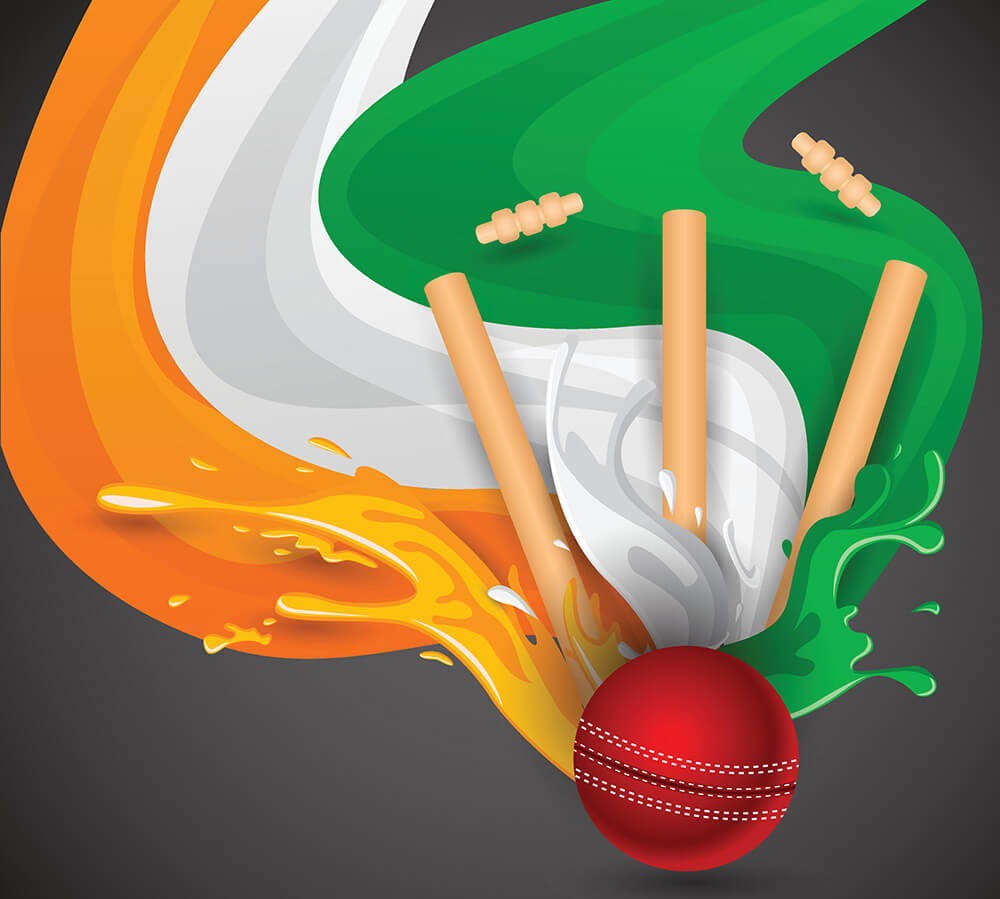 The game of cricket has seen an exponential change since the start of the millennium. Batsmen have come up with new ways of scoring runs and the conventional shots have become too mainstream to be exhibited. With the new shots, evolved techniques and with a lot of changes to the ICC playing rules, the game has become more favourable to a batsman than a bowler. Newly-designed bats have made it easy to smack the bowl out of a stadium. However, to date, conventional players with a strong temperament and textbook batting techniques are cherished by the people who understand the game well. One of the most respected greats of cricket known for his batting prowess was Anshuman Gaekwad.
Anshuman Gaekwad was born in Mumbai, Maharashtra in 1952 to Datta Gaekwad who had also played cricket for India. He made his Test debut for India in a Test match against the West Indies in 1975 in which he scored 36 and 4. He was a courageous player and despite being not an elegant batsman, it was his courage that landed him into team India. His batting against the West Indies in 1976, when the Windies were ruthless, was a gritty one. Their pace attack which was full of talent was bombarding the Indian team with bouncers and beamers, desperate for a win after losing to Australia. Also desperate for a win and being ruthless at the same time, Anshuman paid the price. He got hit in the ear by Michael Holding. There was no protection and Gaekwad underwent surgery after it. With a bloodbath on the wicket, Gaekwad scored 81 in that innings.
The courageous Mumbai batsman had a great temperament and his courage was what set him apart from the rest. He had held an unusual record for the slowest double hundred in a Test innings until 1987 when it was beaten by DSBP Kuruppu from Sri Lanka when in a game against New Zealand it took him 777 mins and 548 balls. Before him, the slowest double hundred record was set by RB Simpson from Australia who scored his double hundred in 608 minutes, playing against England. 
Anshuman Gaekwad set the record when India were playing against their arch-rivals Pakistan at Burlton Park Jalandhar which hosted only a single match. It was the first match of the three-match series. Gaekwad used to open the batting for India and occasionally bowled leg break. The post for the opening slot was left vacant and selectors banked on the domestic season of 1982 – 1983, deciding to call up Anshuman Gaekwad. He did not open for India since 1979 and his last batting for India was against England at Lord's.
India, having won the toss, opted to bowl first. Indian bowlers got the better of the Pakistani batting lineup and made early inroads. They dismissed Mohsin Khan and debutant Shoaib Muhammad for a duck and a six. Kapil Dev was bowling fearless and he was the one who took the two wickets of the openers. Zaheer Abbas and Javed Miandad provided some support to the Pakistani team each scoring 49 and 66 but India proved to be a better team at the end of the day's play with Pakistan reeling at 185 for 7.
Pakistan dominated the second day. Wasim Raja came out to bat and took the attack to the Indians. He put up 125 and Pakistan were dismissed for 337. The match was affected by rain. India lost two wickets on the second day when Sunil Gavaskar was bowled by Azeem Hafeez. Mohinder Amarnath was also dismissed for seven when he was caught behind off Azeem Hafeez. India was 37 for 2.
The third day was washed out. The fourth day was a rest day, a quite unusual thing to hear. On the day following the rest day, Gaekwad continued his batting from 17 not out. With his fearless style of playing the game, he held one of the ends while on the other one wickets kept tumbling. It was a slow day for India when they scored only 154 runs from 85 overs. A rather unimpressive run rate for a team scoring 200 in 20 overs quite often. Luck was on Geakwad's side. He was dropped on 39 by Waseem Bari and then on 94 when Iqbal Sikander dropped him.
On the fifth day of play, Gaekwad was batting day long. With no hope for any result, scoring at a very low strike rate, he brought up his double century in the third session of the final day. It took him 652 minutes, nearly eleven hours. He was dismissed caught and bowled by Wasim Raja. He scored 17 boundaries in his innings of 201 off 426.
He played 40 Test matches and 15 One Day Internationals for India. His last innings was played in a first-class match in which he scored a century. He was named The Great Wall. Having retired, he worked as a coach of the Indian team from 1996 to 1999 and then again for a period of one month from August to September 2000. In 2018, he was awarded the Lifetime Achievement Award by the Board of Control for Cricket in India. Many have overcome Gaekwad in setting the record for the slowest double hundred but during the times when the West Indies bowlers were dominating the world of cricket, it was an admirable achievement to show a solid defence against them.
Similar articles