26.11.2021,16:11 207 0
MSD Expresses Wish to Retire in Front of Home Crowd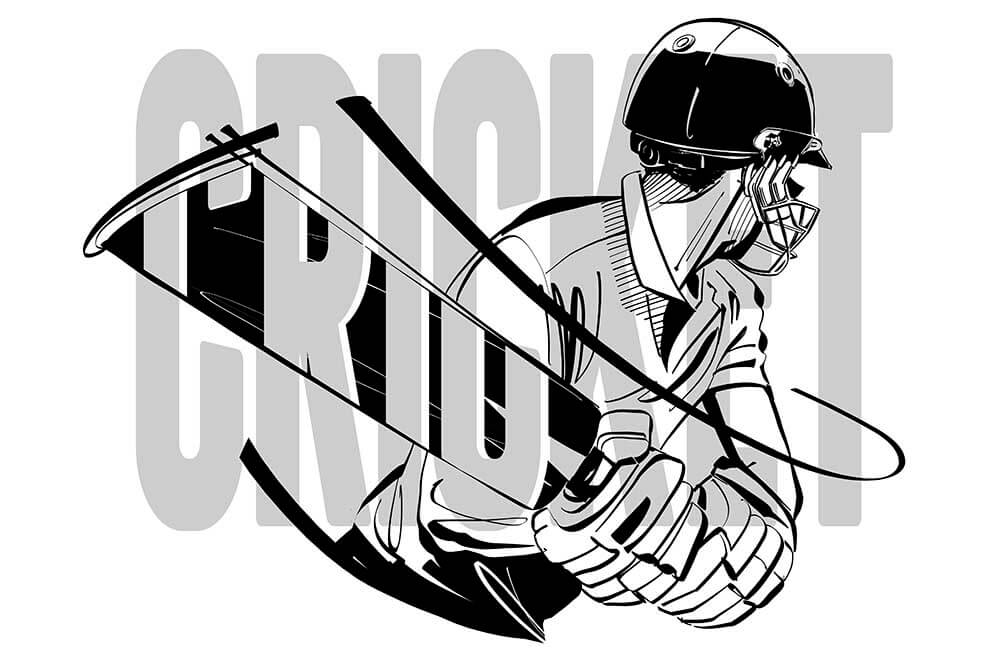 Chennai Super Kings captain Mahendra Singh Dhoni has once again expressed his desire to play his final game before hanging up his keeping gloves at what will hopefully be a packed M. A. Chidambaram Stadium.
For those feeling disappointed, the former Indian captain also added that he was unsure whether that match would take place next year or in as many as five.
"I have always planned my cricket. The last game I played was in Ranchi. The last home game in ODIs was at my hometown in Ranchi. So, hopefully, my last T20 will be in Chennai. Whether it's next year or in 5 years' time, we don't really know,"
– MS Dhoni was quoted as saying.
Dhoni, now 40, recently captained CSK during a successful Indian Premier League campaign that saw them lift their fourth trophy. Following that triumph, he stated he wished to don Chennai's yellow for at least the upcoming season of the IPL, and predicted that CSK fans would love to see him play his final game at their beloved home stadium.
The world cup-winning captain also said during CSK's IPL win celebration that he had always been careful to make sure his last home matches in each format had been played in front of his home crowd, and that he wanted to do the same with regard to his time at CSK.
Giving his speech in the presence of several high-profile personalities including India's 1983 World Cup-winning captain Kapil Dev, BCCI's Jay Shah, and IPL head Brijesh Patel, Dhoni highlighted the importance of CSK fans, saying that they had played a major role in keeping the team's spirit alive even while it had been banned from the IPL for two years.
Dhoni said that no matter where CSK played, the team always felt well-supported. He added that the team's belief in their abilities had helped them bounce back to win the 2021 campaign after a terrible 2020 campaign, which had seen them fail to qualify for the playoffs for the first time in the history of the IPL.
The veteran cricketer remarked that the 2020 failure had tested the integrity of the franchise as a whole and had given them a hill to climb – that of earning back the respect of the fans and players.
MSD also paid tribute to both current and former players as well as the BCCI top brass for providing such a platform for cricket, adding that they were the reason the sport was going stronger than ever despite its ever-evolving nature.
The cricketing legend then dove into memory lane, talking about his Test debut in Chennai and being picked by CSK in the inaugural IPL auction. He expressed that being a part of CSK had got him to appreciate the culture of the region and had helped him grow as a cricketer and a person.
He added that despite the fact that Sachin Tendulkar had spent his short IPL career with Mumbai Indians, he had invariably got the most claps and cheers of any cricketer when he had come out to bat.
Speaking after Dhoni, BCCI Secretary Jay Shah said it was impossible to undermine CSK led by such a talented and charismatic leader.
He added that the next edition of the flagship tournament would be taking place in India, and that CSK fans who were eagerly awaiting to see their team play in their home ground should be excited.
Shah also said that the tournament would be even more entertaining than usual with two more teams coming into the mix, and that the upcoming mega auction would stir things up and give fans of every team something good to think about.
India Cements Vice-Chairman and Managing Director N Srinivasan said that Dhoni was an expert at managing players regardless of their stature.
The famed industrialist remarked that the sheer number of international players who had played under India's most decorated captain had had an extra fire in them, and that it should be a top priority for CSK's owners to try and salvage as much of their squad from last season as possible.
Tamil Nadu MP CM Stalin then quipped that his entire family, including his father and even his grandchildren, were ardent fans of the former skipper.
Dhoni's incredible career began against Bangladesh on December 23, 2004, and although he initially had his ups and downs, he went on a meteoric rise to reach stellar success, transforming Indian cricket and the IPL along the way.
He may have played his final international match on July 9, 2019 with India losing their World Cup semifinal match to New Zealand, but the aging cricketer is still actively listed as a CSK player.
Despite a recent dip in form, Dhoni nevertheless retains a massive fan following, and will probably remain a player for at least one more season due to that popularity.
CSK will be one of the teams to watch at the upcoming IPL mega auction, with the team undoubtedly aiming for some big money players who will no doubt be interested in joining the South Indian powerhouse franchise. The defending champions will also be eyeing a fifth IPL title next season, which would put them on equal footing with five-time champions and their top IPL rivals Mumbai Indians.
For more in-depth news on the IPL, stay tuned to cric-life.com
Similar articles