26.11.2021,16:11 1101 0
Suryakumar Yadav Joining Team India for Kanpur Test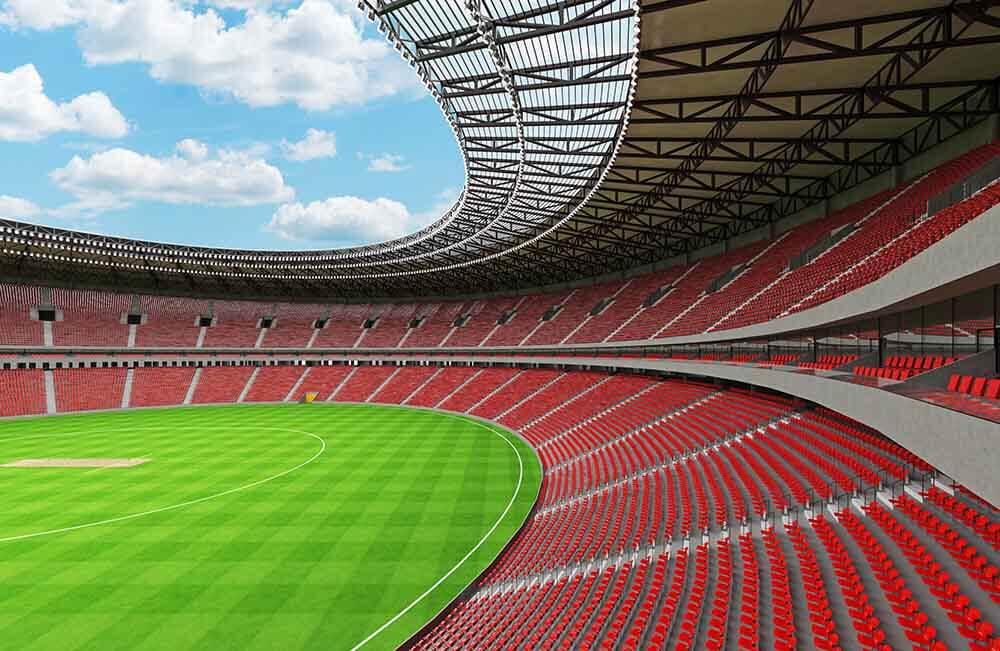 Mumbai's Suryakumar Yadav was added to the Indian Test squad for the two upcoming Test matches against New Zealand. For the unversed, the series will start on November 25th, 2021, in Kanpur. Yadav played brilliantly against the Kiwis during the 1st T20I in Jaipur last week. He scored 62 runs out of just 40 deliveries, and his contribution has helped India obtain a 5-wicket win against the visitors.
Contents
Yadav's Performance So Far
p>Suryakumar Yadav has been performing well in domestic cricket, contributing heavily to the Mumbai Indians success in the IPL.

The 31-year-old scored a half-century against England in March 2021.

So far, Yadav has played 11 T20Is scoring 244 runs at an average of 34.85, boasting an excellent strike rate of 155.4.

During his ODI debut against Sri Lanka in July 2021, he scored 122 runs at an average of 62.00 and a strike rate of 122.8. Due to his outstanding performance, he was named the Player of the Series.
ReasonReason to Include Yadav into the Squadg>After his electrifying performance against NZ in the T20 cricket series last week, he will be part of the Test squad playing against the Kiwis. His performance didn't go unnoticed by the BBCI, for which he got included in the squad. The BCCI has also declared that Yadav will be staying with the Indian team. The board is yet to announce the reason for their decision officially.
On the other hand, in August 2021, the Mumbai batsman was included in the Test squad that toured England but was not included in the playing XI. It will be exciting to watch how well he performs in the two Test matches that will take place in Kanpur and Kolkata.
About IndiAbout India's Test Squad.attention-block { font-size: 16px; line-height: 24px; width: 100%; padding: 18px 30px 18px 120px; -webkit-box-sizing: border-box; box-sizing: border-box; border: 2px solid #F2A128; box-sizing: border-box; border-radius: 5px; position: relative; margin-top: 16px; margin-bottom: 16px; } .attention-block::before { position: absolute; top: 0; left: 0; width: 90px; height: 100%; background: #F2A128; content: url("https://www.cric-life.com/wp-content/uploads/2021/11/attention-block-image.png"); display: -webkit-box; display: -ms-flexbox; display: flex; -webkit-box-pack: center; -ms-flex-pack: center; justify-content: center; -webkit-box-align: center; -ms-flex-align: center; align-items: center; } .attention-block p { margin: 0; } @media all and (max-width: 1024px) { .attention-block { font-size: 15px; line-height: 22px; } } @media all and (max-width: 500px) { .attention-block { padding: 10px 20px 10px 90px; margin-top: 15px; margin-bottom: 15px; } .attention-block:before { width: 70px; } }

India has a strong team for the upcoming Test matches against the Kiwis. Even though India's performance at the 

T20 Cricket World Cup

 was not that impressive, they aim to do well in the two Tests against NZ.

Ajinkya Rahane will be leading the side, and it will be exciting to see how well he does as a captain. KL Rahul, Mayank Agarwal, and Chesteshwar Pujara are powerful players who can surely put up a decent score on the board.

In the bowling department, Ishant Sharma, Axar Patel, Ravindra Jadeja, Umesh Yadav and R Ashwin can pick up wickets early during the game.

Yadav can surely play an important role during these two Test matches and prove he is worthy as a batsman. On the other hand, Virat Kohli will be joining the team for the 2nd Test and rightfully take his place as the team's captain.

Suryakumar Yadav'sSuryakumar Yadav's Statsng>statistical data of Suryakumar Yadav. Take a look below:

| | | | | |
| --- | --- | --- | --- | --- |
| Competition |        ODIs |      T20s | First-Class Cricket | List A Cricket |
| Matches Played |          3 |          11 |          77 |         101 |
| Runs Scored |         124 |         224 |       5,326 |        2,903 |
| Batting Average |       62.00 |       34.86 |       39.68 |        38.19 |
| 100s/ 50s |         0/1 |          0/3 |      10/20 |        3/18 |
| Top Score |          53 |          62 |         200 |         134* |
| Balls Bowled |           – |           – |       1154 |         430 |
| 5 wickets in an Innings |           – |           – |          0 |           0 |
| 10 wickets in a match |           – |           – |          0 |           0 |
| Best Bowling |           – |           – |         4/47 |         2/20 |
| Stumping/ Catches |        -/1 |         -/11 |       -/101 |        -/56 |
| Wickets Taken |            – |           – |          24 |          6 |
| Bowling Average |           – |           – |        21.91 |       63.00 |

Final Thoughts

Now, all eyes will be on Suryakumar Yadav, as fans are eagerly waiting to see him play against NZ in the upcoming Test matches. For more information, please visit cric-life.com.

Final Thoughts

Similar articles