19.08.2020,11:08 502 0
MS Dhoni vs Virat Kohli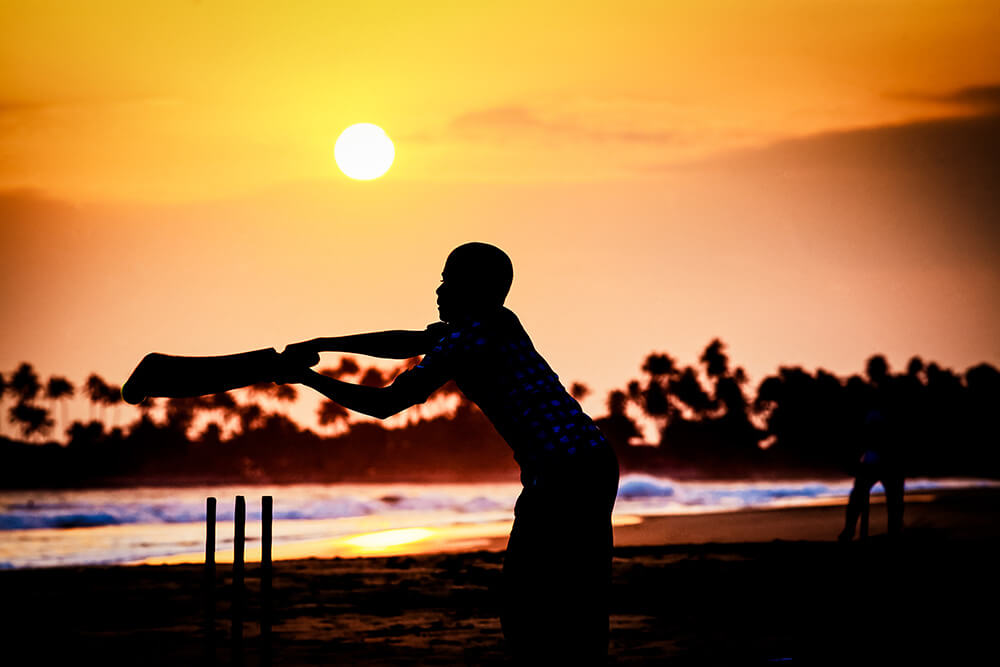 India has had many legends throughout the history of international cricket. Today we are going to talk about a couple of 21st-century legends – MS Dhoni, former captain and wicket-keeper-batsman recently retired from international cricket on the eve of India's independence day, and Virat Kohli, who is current India captain and someone who has amassed truck-load of runs in all formats of the game averaging 50 in all formats of the game.
Virat Kohli: Records and Personal Stats
Virat Kohli led the India Under-19 team in the 2008 World Cup to the championship before finding a place in India's senior squad in 2008. It took him a couple of years to get a foothold in international cricket. Three years later, Virat Kohli made the Test debut in 2011 immediately after India had won the ODI World Cup under MS Dhoni's Captaincy. In between, he also made his T20I debut in 2010. He also started playing for RCB in the IPL since the inaugural season in 2008.
Virat Kohli started his career as a chubby fellow. This changed around 2012 when he started the journey to be one of the fittest players in the world and not just in cricket. 8 years on, Virat Kohli is still one of the fittest sportspersons. Needless to say, he spent innumerable hours to hone his batting skills and improve his physical form. He was an ambitious cricketer from the very beginning but the fitness and practice took him way beyond what anyone could think of when he first started to play for India.
In his 12-year-long career so far, Virat Kohli has scored more than twenty thousand international runs across formats – 21901 runs including Tests, ODI, and T20Is at an average of 56.15. He is eighth on the list of highest run-scorers across formats. Given that he has at least 5-6 years of international cricket left in him, Kohli is bound to get closer to Sachin standing at the top.
Virat Kohli has played 86 Tests so far scoring 7240 runs with an exceptional average of 53.62. He has 27 Tests centuries to go along with 22 half-centuries which gives him a conversion rate of about 55%. In layman's terms, this means that every time Kohli scores a half-century he is more likely to get a century than getting out before that. Kohli has also scored 7 double hundreds in Test cricket. His highest score in Test Cricket – 254 not-out – has come against South Africa at home in Pune in 2019.
In ODIs, Virat Kohli has had the longest career of the three formats. His ODI numbers are even more baffling. In 248 ODIs played so far, he has scored 11867 runs with an average of 59.33. He has scored 43 centuries – second-highest in ODIs – and 58 half-centuries. He is just 7 centuries away from breaking the record of 49 centuries set by Sachin Tendulkar. Kohli specialises in chasing down the scores rather than setting them up for the opposition. When he is at the crease, the question is never about whether he will complete the chase but rather when will he complete the chase. He has scored 26 ODI centuries – about 60% – in chases and India have been victorious in 22 of those instances. Of the 58 half-centuries, 38 have come in chases with India winning 22 of those matches. Kohli has been at the crease not-out 30 times when the last run in the chase was scored. Virat Kohli's highest score in ODIs – 183 runs in 148 deliveries with 22 fours and 1 six – has also come in a successful chase of 330 against Pakistan in the 2012 Asia Cup.
In T20Is, Virat Kohli has played 82 matches and has scored 2794 runs with 24 half-centuries. He is currently the highest run-scorer in T20Is and has the second-highest number of half-centuries in T20Is. Kohli averages 50.80 in T20Is as well, making it an average of above 50 in all three formats of the game. Kohli is truly an exceptional all-format player and the stats speak for themselves.
MS Dhoni: Records and Personal Stats
MS Dhoni, a guy from Ranchi, after missing out on the under-19 World Cup, made a mark in the India A tours and was selected in the Indian team in 2004 for the ODIs against Bangladesh. In the matter of a couple of years, he had made the Test debut against Sri Lanka at Chennai and a T20I debut against South Africa in Johannesburg. After a not-so-great start to his international career, Dhoni picked up the pace when he was promoted to bat up in the order. In a matter of 42 innings – a record – he toppled Ricky Ponting from the number one spot in the ICC ODI Rankings. Dhoni has also played for and captained CSK in the IPL.
Initially, Dhoni batted in the top order but a few years down the line assumed the role of the finisher in the team and stuck with it pretty much until the end of his career. He was also a dedicated wicket-keeper of the team along with being the skipper from 2007 to 2017. More on the captaincy later. For all these years, the one thing Dhoni has maintained is his extreme dedication to fitness. Wicket-keeper-batsman with additional responsibilities of captaining the team was not possible without being immensely fit – both physically and mentally.
In his international career that spanned for 15 years, MS Dhoni amassed more than 17 thousand runs across formats – 17266 Runs in ODIs, Tests and T20Is. He is fifth among the Indian players on the list of the highest run-scorers across the formats and the only batsman who has predominantly batted in the middle or lower-middle order. All others above him, like Sachin, Dravid, Kohli and Ganguly, batted primarily in the top order. India became number one in Test cricket under Dhoni in 2011. Behind the wickets as a wicketkeeper, with 829 dismissals (634 catches and 195 stumpings) across formats, Dhoni has been third on the list behind Boucher and Gilchrist. The 195 stumpings are highest for any wicket-keeper across formats.
MS Dhoni's Test career spanned for 9 years in which he played 90 Tests scoring close to 5 thousand runs at an average of 38.09 with 6 hundreds and 33 fifties. The low number of centuries can be explained by his position in the batting lineup. He also took 256 catches behind the wicket and made 38 successful stumpings. His total of 294 dismissals is the fifth-highest in Tests. His highest score of 224 in 265 deliveries against Australia at Chennai in 2014 is the third-highest score in Test cricket by a wicket-keeper.
ODIs are where MS Dhoni has been at full flow. He seemed to have owned the format. Despite batting in middle or lower-middle throughout his career, he has been one of the few individuals to have scored more than ten thousand ODI runs and only the second one, after Kohli, to have done it at an average of above 50. He scored a total of 10773 runs with 10 centuries and 73 fifties. Dhoni converted ODI chasing into art which was later perfected by Kolhi. Dhoni averages over 100 in successful run chases. The higher average is partly due to the number of not-outs in those innings. 47 times Dhoni was unbeaten in successful ODI run chases. The match-winning 91 not-out in a chase in the 2011 ODI World Cup final against Sri Lanka has been the most celebrated innings of his career. Dhoni's highest score in ODIs also came in a chase when he scored 183 not out chasing a target of over 300 runs against Sri Lanka. With 444 dismissals (321 catches and 123 stumpings) behind the wicket, MS Dhoni has the third-highest number of dismissals as wicket-keeper in ODIs. He has the highest number of stumpings in ODIs.
In T20Is, Dhoni has played 98 matches scoring 1617 runs at an average of 37.60 with a couple of fifties. He has also effected 91 dismissals – 57 catches and 34 stumpings – behind the wicket as a designated wicket-keeper. India won the 2007 T20I World Cup under MS Dhoni. His highest score of 56 in T20Is came in a winning cause against England playing at Pune in 2012. In IPLs, CSK won 3 times under Dhoni's leadership.
MS Dhoni: Captaincy Stats
Dhoni was phenomenal as a captain. He is fondly known as 'captain cool' for his calm nature during tense situations and unorthodox choices he made in the crunch – be it giving the last over in the 2007 T20I World Cup final to Joginder Sharma or promoting himself up the batting order in the 2011 ODI World Cup final.
Across formats, Dhoni captained India in 332 matches, winning 178 out of them. In Tests, Dhoni Captained India in 60 matches out of which India won 27 Tests and drew 15. In ODIs, under MS Dhoni, India won 110 matches out of 200 played. In T20Is, out of the 72 matches that Dhoni captained in, India won 41 matches.
MS Dhoni is regarded as the brains behind India's dominance in world cricket in the last decade or so. India won 3 ICC trophies under Dhoni – the most by an Indian Captain. Only Ricky Pointing has more ICC trophies. Dhoni averages even better as a captain in ODIs – average 53.55 in 200 matches as a captain. India has lost just 2 matches in ODI World Cups under Dhoni. However, in the T20I World Cup, he has 20 wins and 11 losses.
Virat Kohli: Captaincy Stats
Virat Kohli is just as aggressive as a captain as he is as a player. While Dhoni brought calmness to leadership, Kohli brought aggression and ruthlessness. India became undefeatable at home under Virat Kohli and started fighting better in away matches. India won their first-ever Test series against Australia in Australia under Virat Kohli.
Kohli has led India in 181 matches so far across formats, winning 117 of them. Kohli took the leadership role after Dhoni had retired from Tests in December 2014. In 55 Test matches so far as a captain, India have won 33 Tests and drew 10 matches. Just 12 losses in 55 Tests as a captain is a phenomenal record. In ODIs, India have won 62 matches out of the 89 in which Kohli was captain – that's close to 70% win percentage. In T20Is, India have won 22 matches out of 37 under Virat Kohli.
As leader Kohli has still a lot to prove. Though India became a top-ranked Test team under Kohli in 2016 and have retained the spot for longer than under Dhoni, Kohli is yet to win an ICC trophy. His own performances in ICC knockouts have been below par. Despite captaining RCB in the IPL for so many years, RCB is yet to win the IPL trophy.
Kohli vs Dhoni – Who Is the Best?
Both Kohli and Dhoni have been excellent all-formats players. There are certain areas where Kolhi excels, whereas in others Dhoni has been the world's best.
Kohli is a phenomenal Test player and has had a better record compared to Dhoni as a player. Even as a captain, he is on par with Dhoni. In ODIs, as players, there is very little that separates these two as these are the only two players to have scored more than ten thousand ODI runs at an average of above 50. If we talk about chases, again there's a very little gap between the two. Being a middle-order player, Dhoni would take the game deep when required and often win it in the last over of the match. Kohli, on the other hand, doesn't wait that long and often finishes games much earlier. One thing common between them is that as long as they are at the crease, the opposition could not rest.
In terms of captainship, Dhoni has a little edge over Kolhi. Dhoni's calm nature helped him in this regard. Kohli has been aggressive and thus excitable in decision making at crunch times. Dhoni's 3 ICC Trophies to Kohli's none suggest Kohli has to learn a few tricks to get over the edge when it comes to world events.
Frankly, any team would be lucky to have Dhoni or Kohli in their teams. India have been lucky to have these two playing in the same era.
Similar articles