19.08.2020,14:08 577 0
Sachin Tendulkar Fielded for Pakistan Once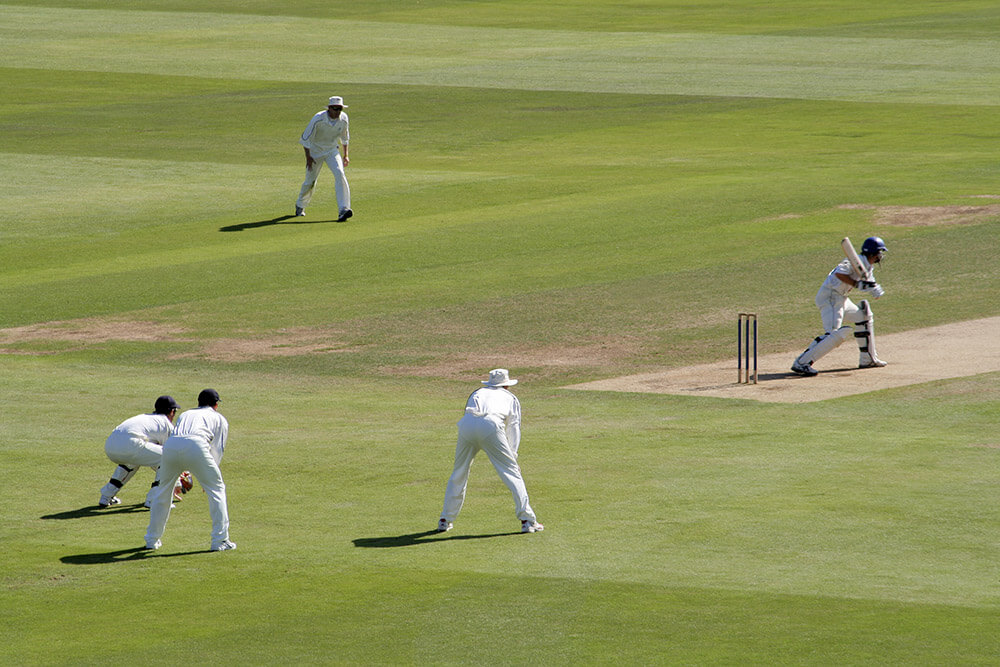 When did Sachin Tendulkar play his first international game? Most of the master batsman's fans in the subcontinent would answer that question in a jiffy. They would point out that it was in 1989 during India's tour of Pakistan. However, this answer is in fact wrong. Tendulkar actually made his international debut in 1987, at the age of 14. But surely, Tendulkar was not chosen to play for India until 1989, you might argue. And you would be right. It was not the Indian team but the Pakistan team that sought Sachin Tendulkar's services in 1987.
When Sachin Tendulkar Once Fielded for Pakistan
Tendulkar in fact got his first taste of international cricket playing for Pakistan against India. It happened during Pakistan's tour of India that year. Pakistan and India met in a festival match at Mumbai. Sachin got his opportunity to take the field when India were batting. As it transpired, Javed Miandad and Abdul Qadir had chosen to rest after lunch and Pakistan needed substitute fielders. Sachin was one of two local boys asked to assist the visitors by fielding in place of Miandad and Qadir.
Tendulkar revealed this little-known fact in his autobiography titled "Playing It My Way" which was published in 2014 after his retirement from international cricket. In the book, Tendulkar wondered whether the then Pakistan captain Imran Khan remembered using the young Tendulkar in his fielding squad. Tendulkar also revealed another interesting titbit from the match held that day. When he was batting for India, Kapil Dev skied a ball and Sachin ran a long way in a vain attempt to catch it. As Sachin recalls in his book, the future superstar of Indian cricket would have taken the catch that day had he been placed at mid-on. Running from long-on – where he was placed –  to pouch the catch made it an impossible task.
Sachin Tendulkar vs Abdul Qadir
Another interesting incident transpired during India's tour of Pakistan in 1989 when Sachin Tendulkar was a member of the Indian squad. Abdul Qadir was one of the leading bowlers for Pakistan. He was known for his dancing action and enjoyed much success in international cricket. On that tour, India played an exhibition match. Sachin showed a glimpse of things to come in his future career with a brilliant 53 off 18 balls. The highlight of the knock was his flurry of runs in an over from Qadir, in which he garnered 27 runs, including four sixes.
Qadir himself often spoke about that festival match at Peshawar and recollected how the 16-year-old Tendulkar had responded after Qadir had asked the lad to hit the Pakistan leg spinner for a six. Qadir praised the prodigious talent that Sachin had revealed that day when he had not restricted himself to hitting the legendary bowler for just one six.
Qadir apparently told Sachin that the young man would become a star batsman if he managed to hit the Pakistan spinner for a six. When Qadir came on to bowl with Sachin facing him at the wicket, India needed 70 more runs off five remaining overs. Tendulkar got 27 off those in just six balls to reduce the target to 43 off four overs. As it transpired, Sachin did not quite manage to get his team across the line. However, his glorious hitting in that one over from Qadir became part of cricket folklore.
During that series, India played four Test matches. In the first game, India scored 262 in reply to Pakistan's 409 all out. Batting at number six, Sachin contributed 15 before being bowled out by Waqar Younis. Pakistan scored 305/5 declared to set India a target of 453. India made a valiant bid but ended up at 303/3 when the match ended in a draw. Tendulkar did not get to bat in the second innings. Abdul Qadir took one wicket in each innings, including Shastri's in the first and Azharuddin's in the second. Tendulkar made 59 in the first innings of the next game at Faisalabad, in an India score of 288. He was run out for 8 in the second innings of another drawn encounter. Incidentally, Qadir got just one wicket in the game, that of Kapil Dev whom he snared in the second innings.
In the third match of the series held at Lahore in December 1989, Tendulkar became Qadir's victim for the first time. Batting first, India piled up a score of 509. After a bad start in which Indian openers Srikkanth and Sidhu got out cheaply to leave the team tottering at 2 wickets for 5 runs, Manjrekar and Azharuddin got together in a partnership of 149 runs to rescue India. Manjrekar went on to score a brilliant 218 and when he got out the score read a healthy 5/375. That was when Sachin Tendulkar walked in. Having got 59 in the previous Test match, the young man was growing in confidence. He had shared a partnership of 91 with Prabhakar before the all-rounder got run out. From a score of 466/6, the Indian innings slid to a swift closure of 509 all out. The wrecker-in-chief was Abdul Qadir who returned to the attack for a brilliant spell in which he had the wickets of Tendulkar, Kapil Dev and Arshad Ayub. Both Tendulkar and Kapil Dev were clean bowled by the leg spinner. Qadir finished with figures of 3/97 to emerge the most successful Pakistan bowler on a flat Lahore track. As things transpired, Pakistan batsmen made merry on the wicket and piled up a score of 699/5 in a match that ended in a tame draw.
In the last match of the series played at Sialkot, India batted first and posted a score of 324, with Sachin's contribution of 35 before he fell lbw to Wasim Akram. Qadir bowled two overs in that innings and did not take any further part in the match. Pakistan replied with 250 and Tendulkar had another test half-century in the next innings when he scored 57 in a team score of 234/7 before becoming one of Imran Khan's three victims.
Similar articles