26.08.2020,13:08 427 0
Fastest Half-Century in ODI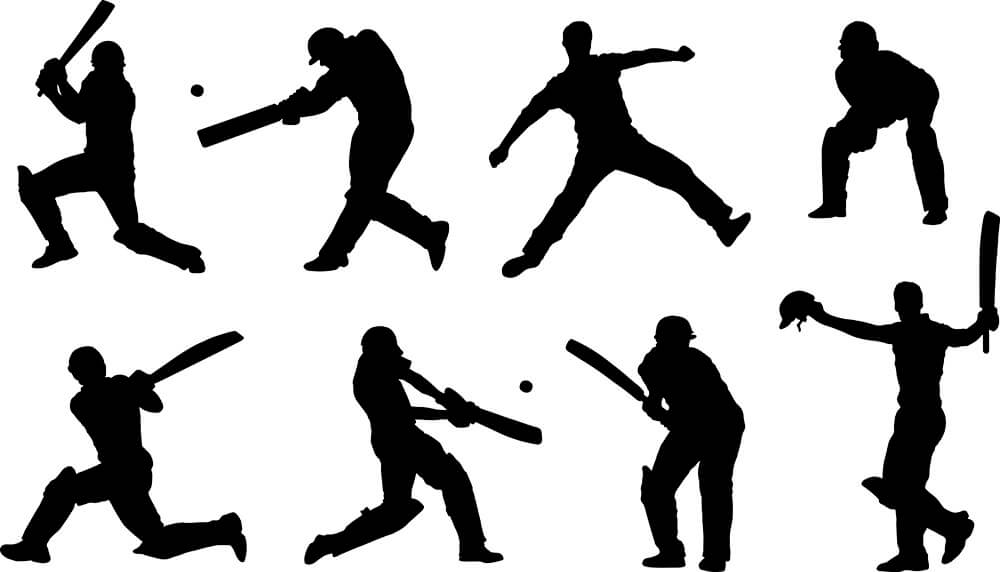 The record for the fastest half-century in ODI cricket was set by AB de Villiers who achieved the feat in 16 balls. The fastest 50 by an Indian batsman was accomplished by Ajit Agarkar in 21 balls.
Top Five Half-Centuries for India in ODI Cricket
Yuvraj Singh – 22 Balls
Yuvraj Singh scored a half-century off 22 balls on 27 December 2004 when India and Bangladesh met at Dhaka in the third match of a series. India batted first and got off to a good start, with a partnership of 106 between Sehwag and Tendulkar. On a good batting track, India continued to score at a rapid rate and when Rahul Dravid got out India were 247 for 4 in 41.4 overs. With only eight overs to go, Yuvraj Singh came to the wicket. As India's main batsmen were already out it was reasonable to expect that India would score about 300 to 320. But Yuvraj had other ideas. He went after the bowling from the first ball he faced and when he got out with three balls to spare he had made 69 off 32 balls, with 8 fours and 3 sixes, in a 93-run partnership with Mohd Kaif, in which Kaif scored 28 runs off 23 balls. Yuvi was particularly severe against Mohd Rafique whom he hit for three fours in the 44th over and for two fours and a six in the 46th over. He also had a four and a six each against Khalid Mahmud and Mashrafe Mortaza. Yuvraj's carnage helped India to a total of 348/5 in a match they won by 91 runs. 
Rahul Dravid – 22 Balls
Rahul Dravid scored a half-century off 22 balls on 15 November 2003 in the ninth match of the TVS Cup competition played against New Zealand at Hyderabad. India was batting first and openers Sehwag and Tendulkar, both of whom got centuries, were involved in a stand of 183 for the first wicket. Dravid came to the wicket at 3 for 283 when Sehwag got out in the fourth ball of the 44th over. Tiring New Zealand were ill-prepared for the strokeplay that Dravid unleashed on them as he hit 3 sixes and 5 fours, Oram, who took the brunt of Dravid's aggression, was hot for two sixes and two fours, while Tuffey conceded four fours. Dravid's unbeaten innings of 50 off 22 balls to help India to 353/5. In reply, New Zealand were bowled out for 208 in 47 overs.
Virendra Sehwag – 22 Balls
Virendra Sehwag scored a half-century in 22 balls against Kenya on 24 October 2001 at Boland Park in Paarl, South Africa, in the ninth match of the Standard Bank Triangular Tournament. Batting first, India's openers Tendulkar and Ganguly put on 258 runs before Ganguly got out in the 42nd over. Sehwag proceeded to punish the Kenyan bowlers and remained not out on 55 off 23 balls with 3 sixes and 7 fours in an Indian scorecard of 351/3. Sehwag hammered Martin Suji for two fours and two sixes in the 50th over. Earlier, he milked the bowling of Odoyo for 4 fours and a six. Kenya managed only 165/5 in reply.
Kapil Dev – 22 Balls
Kapil Dev scored a half-century in 22 balls on 29 March 1983 in the second ODI of a series during India's tour of the West Indies. In a match curtailed to 47 overs a side, India batted first. Kapil, who came to the crease with the score reading 152/2 when Gavaskar was run out for 90, unleashed an array of attacking shots in a 38-ball 72, including 3 sixes and 7 fours before he was bowled by Roberts. In reply to India's score of 282, the West Indies could only manage 255/9 in their allotted overs.
Ajit Agarkar – 21 Balls
Ajit Agarkar set an Indian record for the fastest ODI 50, scoring a half-century in 21 balls on 14 December 2000 in the 5th ODI of series during Zimbabwe's tour of India held at Rajkot. Batting first, India lost regular wickets and Agarkar took guard when Hemang Badani was out, with the score reading 216/6. He was then involved in an 85-run partnership with RS Sodhi while scoring an unbeaten 67 off 25 balls with 4 sixes and 7 fours. The power-packed knock had helped India post a score of 301/6 before the tourists were bowled out for 262.
Fastest ODI Half Centuries in Cricket
De Villiers – 16 Balls
AB De Villiers set a record for the fastest ODI fifty during the 2nd ODI of a series on the West Indies tour of South Africa in January 2015. Hashim Amla and Rilee Roussouw had shared an opening stand of 247 before Roussouw got out. That was the cue for de Villiers to join Amla. De Villiers did not waste any time at the wicket. Coming to the crease with three balls left in the 39th over by Taylor, he took seven off them to retain strike. He took a single off the first ball of the next, only for Amla to take another run off the next one. The next four balls of over 40 by Russell disappeared for 20 runs. De Villiers got to his 50 in 16 balls, setting a world record. During the innings, he broke the record for the fastest 100 as well. De Villiers ended up scoring 149 off 44 balls – with 16 sixes and 9 fours — to help South Africa to their biggest ODI score of 439/2. In reply, the West Indies could make only 291/7.
De Villiers broke the record (of 17 balls) set by Sri Lanka's Sanath Jayasuriya in 1996. In July 2015, Sri Lanka's MDKJ Perera replicated Jayasuriya's feat. New Zealand's Brendon McCullum, Australia's SP O'Donnell and Pakistan's Shahid Afridi (twice) have all accomplished an ODI fifty in 18 balls. South Africa's JM kemp, NZ's McCullum and Australia's DJ Hussey have done it in 19 balls. In April 2015, Pakistan's Shahid Afridi made an ODI fifty in 20 balls.
Similar articles