13.08.2020,15:08 1278 0
Sachin Tendulkar vs Shoaib Akhtar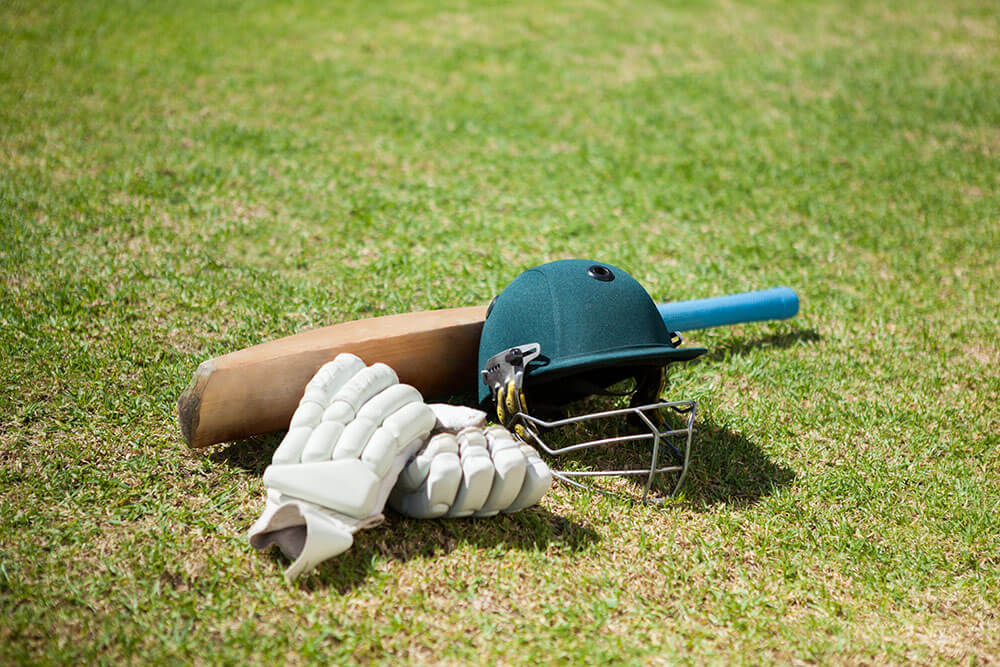 Shoaib Akhtar was one of a kind. He was the fastest bowler in the world, one who could turn a match on its head in a single spell of four or five overs. Sachin Tendulkar was the world's best batsman, one of the greatest ever. The rivalry between these two cricketers was everything a cricket fan could want to see: an attacking bowler versus an attacking batsman.
Sachin Tendulkar vs Shoaib Akhtar Stats
Between 1989 and 2013, Sachin Tendulkar made 15921 runs in 200 Tests at an average of 53.78. His runs included 51 centuries and 68 fifties with the best score of 248 not out. Between 1989 and 2012, Sachin Tendulkar recorded 18426 runs in 463 ODIs at an average of 44.83. He registered 49 centuries and 96 fifties with the best batting performance of 200 not out. Playing against strong teams in Tests, Tendulkar had his best showing of 3620 runs in 39 matches at an average of 55.00 against Australia. In ODIs, his best performance came against New Zealand, with 1750 in 42 matches at an average of 46.05.
Between 1997 and 2008, Shoaib Akhtar played 46 Test matches and took 178 wickets at an average of 25.69 with the best bowling figures of 6 for 11 in an innings and 11/78 in a match. He took 12 fifers and ten wickets in a match on two separate occasions. His performance against strong teams in Tests reveals that Akhtar enjoyed his best bowling performances against New Zealand. Against the Kiwis, Shoaib took 17 wickets in 2 matches at an average of 5.23 with his best bowling figures of 4 for 47 in an innings and 8/118 in a match. Between 1997 and 2011, Akhtar played 163 ODIs in which he grabbed 247 wickets at an average of 24.97 and at an economy rate of 4.76. He had his best bowling figures of 6 for 16. Against New Zealand, he took 35 ODI wickets in 22 matches at an average of 23.45 with the best bowling figures of 6/16.
While these stats tell us what these players achieved in cricket, the stats that matter in the contest between a batsman and a bowler relate to how they performed against each other. Tendulkar and Akhtar clashed on a cricket field on several memorable occasions. Sometimes, Tendulkar came out on top; at other times, Akhtar prevailed. In this article, we will take a look at some of those occasions.
Kolkata, February 1999
Batting first, Pakistan were bowled out for 185. Prasad and Srinath ripped through the top order to leave the Pakistan innings in tatters. Pakistan were reduced to 6 for 26. Moin Khan led a fightback with a partnership of 84 with Saleem Malik followed by another of 63 with his skipper Wasim Akram. Incidentally, Moin Khan, whose 70 was the top score, fell victim to Sachin Tendulkar who had him caught by Laxman. 
When India batted Laxman opened the innings along with Sadagopan Ramesh. Shoaib Akhtar provided Pakistan with the breakthrough late on the first day when he bowled Laxman out to leave India one wicket down for 26. Kumble who walked in as nightwatchman had stayed long enough the next day to help India recover with a stand of 65 with Ramesh before he became Akram's first wicket of the innings. At 2 for 91, India were not out of the woods yet on a wicket that aided Pakistan's fast bowlers. Dravid had added 56 runs with a patient knock of 24 off 93 balls when Shoaib Akhtar came in to send his stumps flying: India were 3 for 147. Tendulkar walked in to a rapturous cheer from the Eden Gardens crowd. One ball later, the stadium fell silent. The next ball from Shoaib shattered his stumps and Tendulkar was dismissed for a rare duck. With the dismissal of the man who could help India consolidate against a low first innings score by Pakistan, India's traditional rivals were back in the match. The Indian innings eventually ended at 223, giving the hosts a first-innings lead of 38 runs.
When Pakistan batted again opener Saeed Anwar played what was arguably his best Test innings. He held firm as wickets fell around him and batted right through the innings to finish with 188 not out in a Pakistan score of 316. Pakistan set India a fourth-innings target of 279. As it transpired, that target was a tough one on a wicket that clearly favoured pacemen. Akhtar was in the thick of things once again and finished with 4 for 47 to add to his first-innings tally of 4 for 71. Tendulkar was run out for nine as Pakistan dismissed India for 223 to emerge victorious by 43 runs.
Manchester, June 1999
The ICC World Cup in England gave Tendulkar an opportunity to get his revenge against Shoaib Akhtar after the misadventure at Kolkata. Though Tendulkar scored 45 off 65 balls in a match that India eventually won, his battle against Akhtar did not set the stands on fire as he appeared uncharacteristically cautious. In a low-scoring match, India had made 227/6 on the back of fifties by Dravid and Azharuddin before a fifer by Prasad helped India dismiss Pakistan for 180 in the 46th over.
Centurion, March 2003
It was the semifinal of the ICC World Cup. Pakistan had never beaten India in a World Cup before but with the likes of Saeed Anwar, Waqar Younis, Wasim Akram and Shoaib Akhtar in their ranks, they sniffed an opportunity. Pakistan batted first and set India a target of 274. In the cauldron of a World Cup semifinal, the target could get bigger than it seemed. However, Tendulkar in the company of Sehwag at the top of the order had a clear plan of action to take the bowling by the scruff of the neck and get India off to a flier. Shoaib Akhtar was put in his place with three shots in succession: the first a six over point, the second a boundary past square leg and the third a straight drive that rammed into the long-on fence. Akhtar was never the same again in that match and though he eventually got Sachin out, it was too late. The Master had scored 98 priceless runs off 75 balls to help India to a six-wicket win and an entry into their second ODI World Cup final.
Karachi, March 2004
In the first ODI of a series during India's tour of Pakistan in 2004, Shoaib Akhtar had an opportunity to put the humiliation of the 2003 World Cup behind him. The old firm of Sehwag and Tendulkar took guard as Shoaib hurtled in. It was an ominous start for Akhtar as Tendulkar clipped him for his first hit to the fence. Not much later, Shoaib Malik dropped Sehwag off Akhtar's bowling and that was the impetus the fast bowler needed. Some more salt was added to Akhtar's wounds when a no-ball from him negated a catch to dismiss Tendulkar who enjoyed the lease of life with a top-edged six and a straight drive in quick succession. Another cover drive for four in the ninth over was the last breath of freedom for Sachin as the next ball from Akhtar squared him up to have him caught by Rana Naved-ul-Hasan for 28. If there was some consolation for Sachin, that would have come from India's thrilling five-run victory, after Pakistan, chasing 350, finished at 344 for 8.
Rawalpindi, March 2004
In the very next ODI, Sachin Tendulkar got an opportunity for revenge. Pakistan batted first and scored 329. Chasing 330, Tendulkar changed his tactics, playing an anchor role as he allowed Sehwag to go after the bowling. The move paid rich dividend as Tendulkar went about crafting a masterly innings of 141, getting the better of his exchanges with Akhtar, whose only consolation that evening was to see his side prevail by 12 runs.
Sachin Tendulkar vs Shoaib Akhtar Records
Tendulkar holds virtually every aggregate batting record in international cricket, including those for most runs and most centuries in both Tests and ODIs. However, arguably his finest moment came when he got his 100th international century. In March 2012, India and Bangladesh met in the Asia Cup at Dhaka. India batted first and made 289/5 in their 50 overs. Opening the innings with Gautam Gambhir, Sachin hit 114 off 147 balls to reach his coveted 100th international century, becoming the first person to accomplish the feat. Though India lost the match, India's loss did nothing to tarnish Tendulkar's accomplishment.
Akhtar achieved his most outstanding world record by becoming the first bowler to bowl at 100 miles per hour. He accomplished the feat at Newlands against England in the 2003 ICC World Cup held in South Africa. He was bowling his second over of the match to England batsman Nick Knight. The over in which he bowled the delivery was the fastest recorded in cricket history. He began with a "loosener" which was "only" 153.3 km/h. Then he proceeded to complete the over in which he averaged 158.06 km/h, with the record-breaking delivery coming on the penultimate ball. He clocked 161.3 km/h, erasing his previous best of 161.0 km/h and establishing a record for the fastest recorded ball in cricket history.
Similar articles