29.09.2020,12:09 9064 0
Why Is Sachin Tendulkar the 'Master Blaster'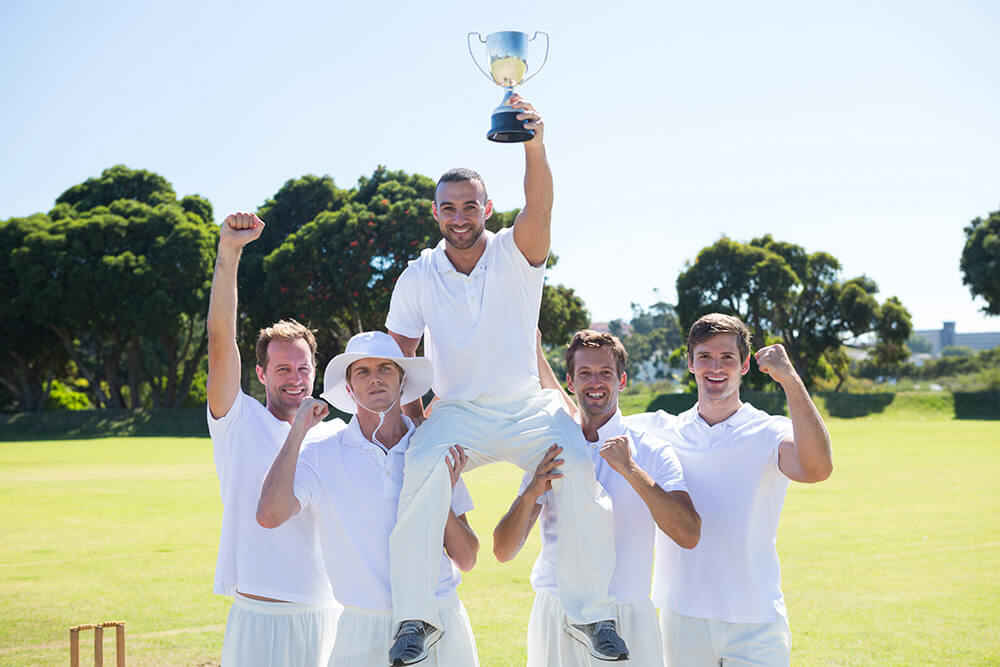 Sachin Tendulkar, or Sachin Ramesh Tendulkar, it is a name that needs no introduction. Anyone, even those who don't follow cricket much, will tell you who this man is. Once tennis superstar Maria Sharapova asked who Sachin Tendulkar was and the internet went wild over that. Soon after her remarks, Sachin's followers made #whoismariasharapova trending on Twitter globally along with flooding social networking sites with memes, doctored pictures and outraged messages targeting Sharapova.


Sachin made his international debut in 1989. Even though he is retired (in 2013), Indian fans, no matter where they are, go berserk to get just a glimpse of this 5 ft. 5-inch man.
In his almost twenty-four years of international cricket, Sachin has made as well as broke several records. His cricketing stats, though the best ones so far, fell well short of defining the greatness of this Indian right-handed batsman.
Along with his name, this cricketer is known by various nicknames that he has earned during his cricketing career.  The chief among those are 'The Little Master,' 'The Maestro,' 'The Bradman of Modern Era,' 'The God of Cricket' and 'The Master Blaster.'
Most of these names are more or less self-explanatory but have you ever wondered how or why he came to be known as 'Master Blaster Sachin Tendulkar.' In this article, we will try to answer why Sachin Tendulkar is called Master Blaster.
Why Is Sachin Tendulkar Called Master Blaster?
Those who have watched Sachin bat would have heard commentators chanting 'Master Blaster Sachin Tendulkar.' However, no one likely knows why Sachin Tendulkar is called so. This name has been associated with Sachin since anyone can remember. However, if you dig deeper, this name actually became synonymous with Sachin towards the end of the 1990s.


There are many theories explaining why Sachin Tendulkar is called Master Blaster. For instance, one theory says that he earned this name because of his prolific scores in cricket. Then there is another theory that says his skill of masterfully blasting the bowlers all around the ground got him this nickname.
There is one more theory on why Sachin Tendulkar is called Master Blaster and it says that this name has been the result of an ad campaign. It is said that some marketer suggested this tagline to MRF, a brand that Sachin was endorsing for more than a decade. Once this tagline of Master Blaster Sachin Tendulkar came up, it was picked by commercial campaigns as well. And soon it became Sachin's property. Whenever you hear words "master blaster", the first thing that comes to mind is Sachin, even today.
So, the truth, as we said, is that no one has an accurate answer why Sachin Tendulkar is called Master Blaster. However, another truth is that this name fits Sachin well and that is why he is still known by this title.
Sachin's Milestones


Sachin made his international debut in November 1989 in a Test Match against Pakistan when he was just sixteen. In his 24 years of international cricketing career, he has scored 34,357 runs across all formats, the highest ever.
Sachin has played 200 Tests (329 innings) and made 15,921 runs, while in 463 ODIs he has 18426 runs. In both formats, he is the highest run-scorer. He holds the record for playing the most number of international matches. Also, he is the only batsman to have scored 100 100s, including 51 in Test matches and 49 in ODIs.
Sachin is also the only Indian player and third in the world to have scored a century against all Test-playing nations. The other two players to have achieved this feat are Steve Waugh and Gary Kirsten.
Sachin also holds the record for winning the most number of Man of the Match titles in international cricket. He has won the Man of the Match title on 76 occasions, including 14 in Tests and 62 in ODIs. Sachin also has a record of scoring the most runs in a world cup. In 2003, World Cup, he made 673 runs.
These stats are just some of Sachin's achievements and as said before, have well fallen short of describing his contribution to the Indian and world cricket. He is 47 now but current and upcoming cricketers still look up to him for inspiration.
Similar articles