14.08.2020,11:08 851 0
MS Dhoni vs Virender Sehwag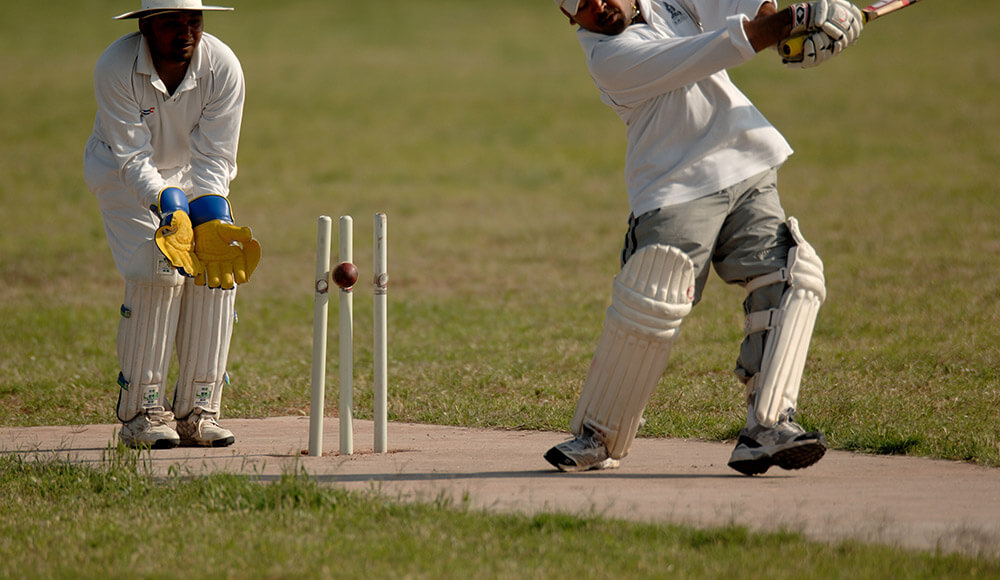 Both Dhoni and Sehwag are legends of Indian cricket who have served India brilliantly well in their cricketing careers. Comparing the records of the two is not an easy task, as Sehwag played as an opening batsman, while Dhoni played as a keeper-batsman and often batted in the lower middle-order. However, an analysis of their records reveals that Sehwag has performed more effectively as a Test player, while Dhoni has been a more influential player in white-ball cricket. Dhoni has also proved himself a more effective captain and a calm influencing leader of his wards.
MS Dhoni vs Virender Sehwag Records
Under Dhoni's captaincy, India topped the Test rankings in 2009. He led India to title wins in an ODI World Cup as well as a T20 World Cup. He also led India to one ICC Champions Cup and two Asia Cups wins. Sehwag's most sensational moments were his two triple centuries in Test cricket. He also hit a double century in ODI cricket when he set a world record for the highest score in ODIs that has since been surpassed by Rohit Sharma.
Dhoni's World Records
Dhoni made 4031 runs batting at number six in ODIs, a record for that position. When he scored 183 not out against Sri Lanka in 2005, he set a record, unbroken since, for the highest score achieved by a wicketkeeper in ODIs. He had 120 stumpings in ODIs, a world record for the most stumpings by any keeper in ODIs. He also set several records in T20I cricket, including most matches as captain, most wins as captain and most dismissals as wicket-keeper.
Sehwag's World Records
Sehwag set plenty of records that may never be beaten. He became the first player to reach 300 in a Test match with a six. He is one of the four batsmen to score two triple hundreds in Test matches. He is the only batsman to have completed seven Test centuries in less than 100 balls each and three double-centuries in less than 200 balls each. When he scored 219 in an ODI against the West Indies at Indore in December 2011 he set a record for the highest individual score by a captain in ODIs, also becoming the only ODI captain to score a double century.
Test Stats
Dhoni scored 4876 runs in 90 Test matches at an average of 38.09 with six tons and 33 fifties, including his top score of 224. Sehwag scored 8586 runs in 104 Test matches at an average of 49.34 with 23 tons and 32 fifties, including the top score of 319. Dhoni also had 321 catches and 123 stumpings as wicket-keeper, while Sehwag bowled occasional off spin to take 40 wickets at 47.35 with one fifer, including his best bowling figures in an innings of 5/104. He was also a great fielder and had 91 catches to show for the effort.
ODI Stats
Dhoni played 350 ODIs to score 10773 runs at an average of 50.57. He had 10 tons and 73 fifties, including a top score of 183 not out. Sehwag made 8273 runs in 251 ODI games at an average of 35.05, including 15 tons and 38 fifties, with a top score of 219. Dhoni's wicket-keeping helped him take 256 catches and effect 38 stumpings. Sehwag took 96 wickets at 40.13 with the best bowling figures of 4/6. He also took 93 catches. Dhoni and Sehwag shared the stage in the 2011 ICC World Cup when India won the trophy for the second time.
T20I Stats
In 98 T20Is, Dhoni made 1617 runs at an average of 37.30, including 2 fifties with the top score of 56. Sehwag garnered 394 runs from 19 T20Is at an average of 21.88 with 2 fifties, including his top score of 68. Dhoni also contributed 57 catches and 34 stumpings as wicket-keeper. Sehwag was a member of the title-winning Indian squad in the inaugural World T20 in 2007.
MS Dhoni and Virender Sehwag: Issue and Cold War
Dhoni and Sehwag have often dominated news headlines for non-cricketing reasons. Rumours about a rift between the champion cricketers were very common all over the media. It all began when Dhoni was appointed Dravid's successor as captain of India in 2007 ahead of Sehwag who had been expected to succeed Dravid at the helm. The selectors opted for Dhoni when Sehwag experienced a drop in his batting form. But the selectors' decision sowed the seeds for a breakdown in the relationship between Sehwag and Dhoni.
Sehwag Replaced by Pathan
Soon after he had been appointed captain, Dhoni put his foot down in matters of team selection. He became a compulsive subscriber to a rotation policy and laid the blame for his new penchant on the seniors in the side, including Sehwag, who in Dhoni's opinion were underperforming. In the final of the ICC World T20 in 2007, Sehwag found himself out of the playing eleven, as Dhoni had chosen to replace him with the then inexperienced Yusuf Pathan.
Uthappa Replaces Sehwag
Dhoni did the same when he left Sehwag out of the playing eleven during the CB series in 2008. When queried about the omission, Dhoni cited Sehwag's lack of fitness. Though Sehwag denied Dhoni's claim, the opening batsman was replaced by Robin Uthappa in the final of the tournament.
Sehwag Refuses to Be Vice-Captain
In the ICC World T20 held in England in 2009, Sehwag was reported to have a shoulder injury. As things transpired, he was not included in the Indian playing eleven by Dhoni and India had exited the tournament before Sehwag could play a game. In a post-tournament statement, Sehwag added fuel to the raging fire by stating he was not interested in vice-captaincy but was willing to become captain if the India selectors gave him the chance. The implication was clear: he did not want to be Dhoni's deputy.
Rift Forgotten with World Cup Win in 2011
However, despite the bad blood between the players, it did not affect their individual performances at the biggest stage of all – the ICC ODI World Cup in 2011. Sehwag's performance in the competition was the foundation on which the title win came about and as Indian players held aloft the trophy at the Wankhede Stadium in Mumbai, any talk about a rift between Dhoni and Sehwag died the death.
Similar articles