24.11.2021,15:11 551 0
Selectors Want Sundar Available for Selection for the South African Tour in December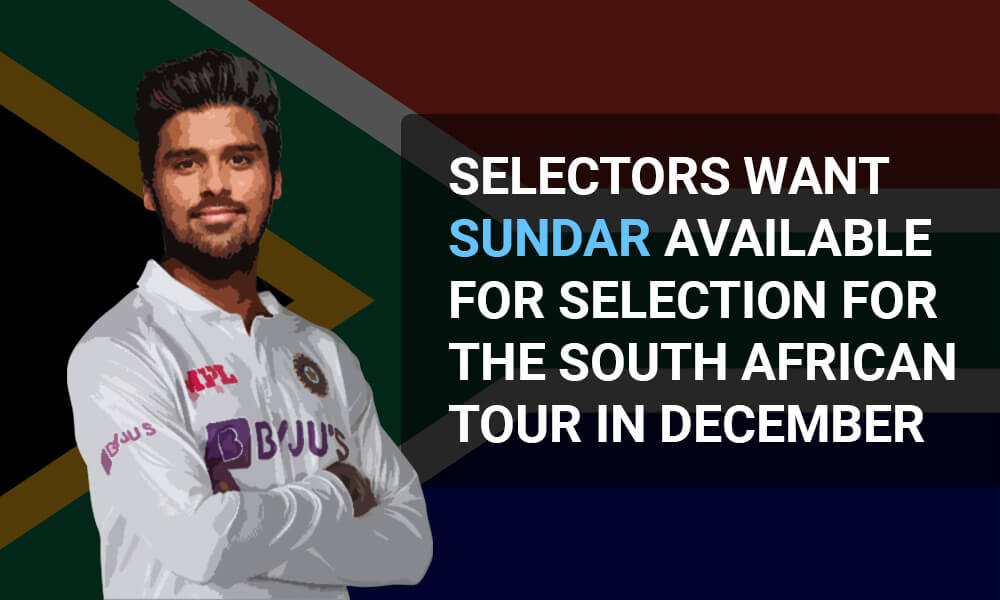 Earlier this year, Washington Sundar had sustained a finger injury during a practice match that ruled him out of the Test series versus England scheduled in July. Since then, Sundar has missed many essential and significant cricketing tournaments like the IPL and even the 2021 ICC T20 World Cup. 
In the last three years, the team has groomed him as a spinning all-rounder. During the process, Sundar has made quite a name for himself in the white-ball format. His batting ability down the order and his economical bowling spells add to India's quality in the middle overs of an ODI match.
Unfortunately, Sundar had sustained an injury that ruled him out of Team India's squad for the 2021 T20 World Cup. In the 31 T20I matches he has played so far, Sundar has claimed 25 wickets, and his batting strike rate of 146.9 indicates that he's no slouch with the bat either. His ability to finish games and win matches for team India will surely be missed at the 2021 T20 World Cup.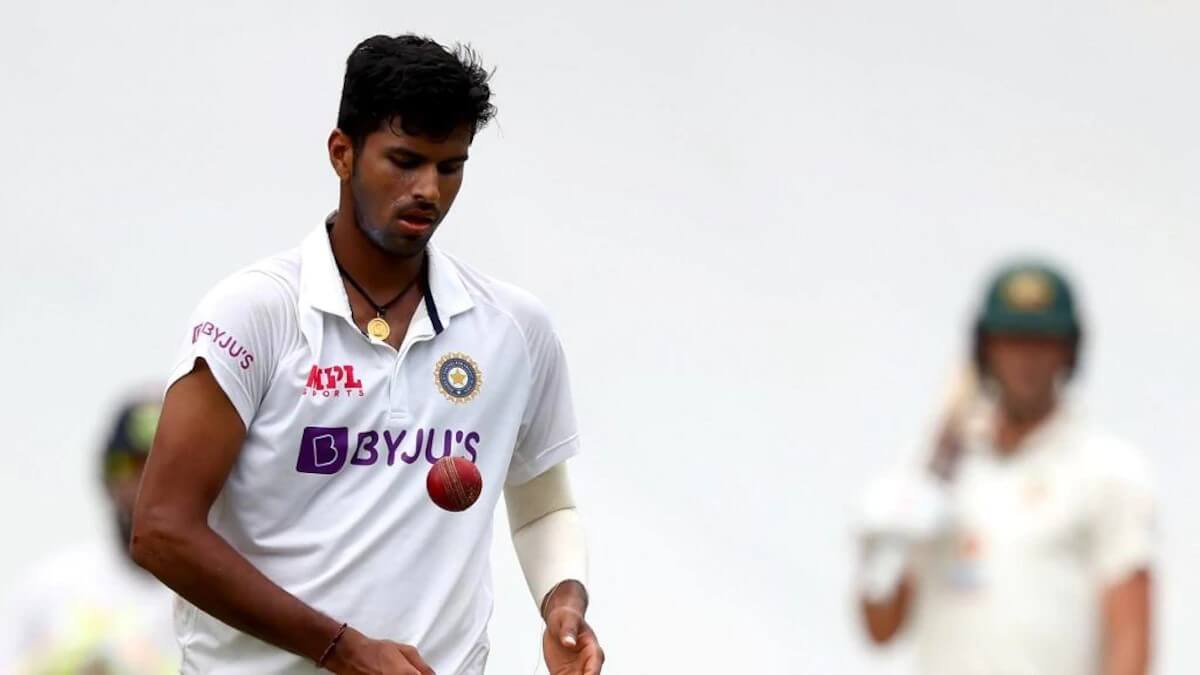 As the saying goes, someone's loss is another one's opportunity. After being away from white-ball format for almost four years, Sundar's absence made way for veteran spinner Ravichandran Ashwin's inclusion in India's T20 World Cup squad. Additionally, Sundar's absence also prompted the selection of Jayant Yadav, who was included in India's Test team for a two-Test match series against New Zealand after a very long time.
Selectors are hopeful that Washington Sundar will recover from his injury and strengthen the squad by the time of the South African tour. The path for Sundar returning post-injury will not be easy as he will lack the match practice crucial for the growth and development of any cricketer. It will be interesting to see how he adjusts himself to the big stage as the Indian selectors will have his back as he's one of the emerging stars of Indian cricket.
Cric-life.com is an online platform where you can find the latest developments and happenings of the cricketing world. It includes all the stats, scorecards, live scores, players, and team information you will want to refer to. Do check it out for unique cricketing content.
Similar articles