13.11.2020,13:11 1342 0
Fastest to 3000 Runs in ODI Cricket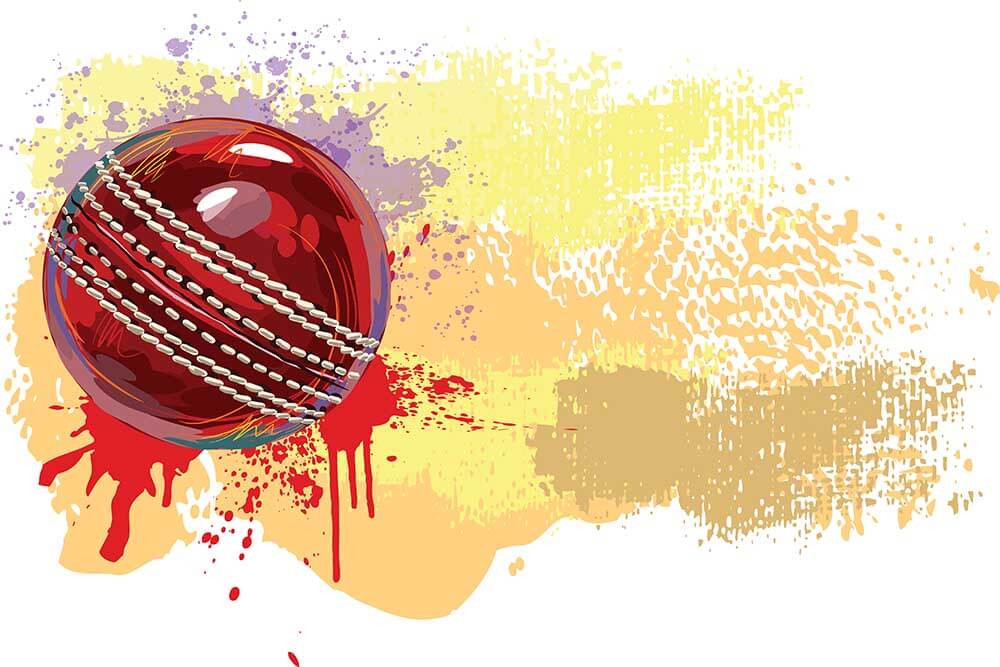 1. Hashim Amla
Hashim Amla tops this list of the fastest to 3000 runs in ODI cricket as he reached the landmark in just 57 innings. Amla was a terrific performer for South Africa. It was only in his couple of years in international cricket that his numbers dipped. In ODI cricket, he wasn't talked about much but he quietly went about his job and kept piling on the runs. In fact, the former South African top-order batsman was the fastest to the milestones of 2000, 3000, 4000, 5000, 6000 and 7000 runs in ODI cricket. For quite a long time, Amla was averaging more than 50 in ODI cricket and with 2018 and 2019 not being his best years, that slipped down and he finished with 8113 runs at an average of 49.47.
2. SD Hope
Here is a name that comes as a slight surprise. Shai Hope has been around the 50-over scene for the West Indies since 2016 and now, he has become one of the most important batsmen in the lineup. He may not come across as a flamboyant player. Hope is more classical in the way he plays but he has the ability to get big runs. He keeps accumulating runs and climbing the mountain. In December 2019, the West Indian top-order player scaled the landmark of 3000 runs in ODI cricket and it took him just 67 innings to get there, which made him the second-fastest in terms of innings.
3. Babar Azam
There is little doubt that Babar Azam is among the best batsmen in world cricket at the moment. He is the heart of the Pakistan batting lineup in all three formats. It was in ODI cricket where Azam first made a name for himself and announced himself with three back-to-back hundreds against the West Indies in 2016. As he grew in experience, the Pakistani No. 3 got a lot more consistent and, in the process, he went past 3000 runs in ODI cricket in June 2019. It took him 68 innings which was the second-fastest at that time (now the third-fastest).
4. Viv Richards
It comes as no surprise that Viv Richards finds a spot on this list of the fastest players to 3000 ODI runs. The legendary West Indies batsman was way ahead of his time when he played. He was one of the best and he could shred the best of the bowling attacks to pieces in no time. Richards scored 6271 runs in his ODI career and they came at a stunning strike rate of 90.20 (in that day and age). When he crossed the 3000-run mark, he was the fastest as he got there in 69 innings and the record had remained intact for nearly three decades before Hashim Amla broke it.
5. Gordon Greenidge
Gordon Greenidge is fifth on this list of players who have been the fastest to 3000 runs in ODI cricket as he got to the landmark in just 72 innings. In that era, he was second only to Viv Richards. He was supremely consistent and averaged over 44 in both formats. In ODI cricket, he recorded 5134 runs at an average of 45.03. Greenidge made 11 hundreds and 31 half-centuries too.
6. Gary Kirsten
Gary Kirsten is not usually known for his ODI exploits barring the 188 he scored against the UAE in 1996. The Cape Town-born opener was a gritty cricketer. He could fight and battle it out and take his team to safe waters. He could get big scores in Test cricket. However, the left-handed opening batsman from South Africa was very good even in the 50-over format. He scored 6798 runs and averaged 40.95. Kirsten got to 3000 runs in ODI cricket in 72 innings which kept him the joint second-fastest for a while.
7. Shikhar Dhawan
Over the last seven to eight years, Shikhar Dhawan has been key to the Indian batting lineup in ODI cricket. The left-handed opener has been very consistent and in fact, he is a part of a formidable Indian top three (with Rohit Sharma and Virat Kohli being the others). He averages 45.14 in ODI cricket and has a strike rate of 94.01 while amassing 5688 runs. When he went past the 3000-run milestone back in January 2016, it was his 72nd innings with Dhawan becoming the fastest Indian to achieve the feat.
8. Joe Root
When it comes to white-ball cricket and the 50-over format in particular, there is not a lot of talk around Joe Root. England have been mighty successful in the last five years and Joe Root's consistency has played a big part in it. With explosive players around him, Root has been the solid rock in that batting lineup. He averages 50.10 while aggregating 5962 runs and he has scored 16 hundreds and 33 half-centuries as well. The current England Test captain went past the 3000-run mark in September 2016 and it took him just 72 innings to accomplish the task.
9. Jonny Bairstow
Jonny Bairstow is one of the best openers in white-ball cricket. It was only in 2017 that he started getting more opportunities in ODI cricket for England and since then, he hasn't looked back. Bairstow has scored 3207 runs at an average of 47.16 and has a strike rate of 103.71 in ODI cricket. He recently (in August 2020) went past the 3000-run mark and did that in his 72nd innings.
10. Kane Williamson
There is absolutely no doubt that Kane Williamson is a modern-day legend. He has been fabulous across all three formats of the game. In ODI cricket, he has been extremely consistent. He has aggregated 6173 runs at an average of 47.48. He has scored 13 hundreds and 39 half-centuries in the 50-over format. Speaking of the 3000-run milestone in ODI cricket, Williamson went past that back in 2015 and it was his 73rd innings which places him 10th on this list of players fastest to 3000 runs in ODI cricket.
Similar articles