13.10.2020,12:10 891 0
Fastest 11000 Runs in ODI Cricket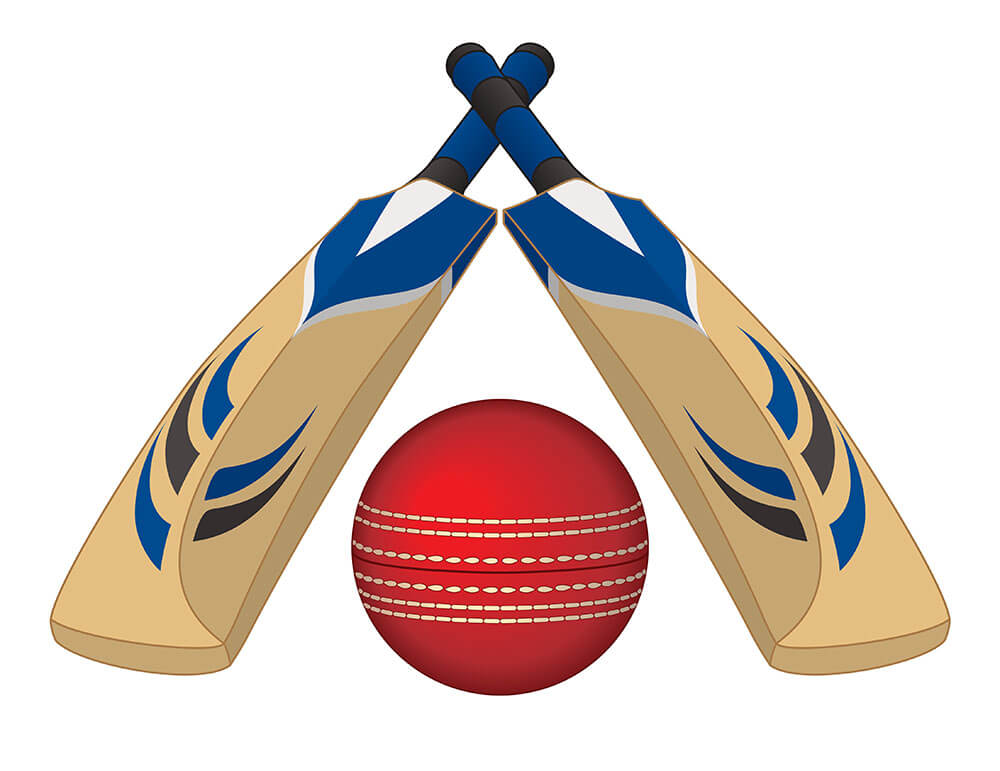 In this article, we are going to take a look at five batsmen who were the fastest to reach 11000 runs in one-day international cricket, including the number of innings and matches they needed to achieve the feat. Virat Kohli was the first to get to the milestone, followed in order by Sachin Tendulkar, Ricky Ponting, Sourav Ganguly and Jacques Kallis.
1. Virat Kohli (India)
Virat Kohli played his first one-day international game on 18 August 2008 and got to 11000 ODI runs on 16 June 2019 during his 222nd innings in his 230th ODI game. It was a group match against Pakistan during the ICC World Cup played in Manchester, England. India won the toss and elected to bat. Kohli took guard at the wicket when opening batsman KL Rahul got out with the scoreboard reading 136/1. Before the innings, the Indian skipper had 10943 runs and needed just 57 more to get to the magic mark of 11000. After he passed the milestone, he scored 20 more runs before being dismissed for 77 off 66 balls with 7 fours. Virat shared a 2nd-wicket stand of 98 with Rohit Sharma followed by a 3rd-wicket stand of 51 with Hardik Pandya. When the Indian skipper got out, the Indian scorecard read 314/5 in 47.4 overs. India went on to make 336/5. Pakistan, in reply, could manage only 212/6 off 40 overs in a rain-curtailed game, falling short of the revised target of 302 runs and enabling India to register a 90-run victory by the D/L method.
2. Sachin Tendulkar (India)
Sachin Tendulkar, who started playing one-day international cricket in December 1989, achieved his 11000th run on 28 January 2002 during his 276th innings in his 284th ODI in Kanpur in the 3rd match of a series on England's tour of India. In a rain-hit match in which each side was allotted 39 overs, England batted first and posted a score of 218/7. When India replied, Tendulkar and Sehwag opened the innings and were involved in a rapid-fire partnership of 134 before Virendra Sehwag got out, having scored 82 off 62 balls. Sehwag's dismissal left India at 134/1 in 17.2 overs. Sachin continued to hammer the England bowlers and shared a second-wicket stand of 145 with Saurav Ganguly to which Ganguly contributed 26. Dinesh Mongia was the next batsman to join Sachin at the wicket. Tendulkar finished with an unbeaten 87 off 67 balls, with 13 fours and a six, to drag India across the finish line with 8 wickets and nearly 10 overs to spare. During the innings, Tendulkar became the first batsman to reach the 11000-run mark in ODIs, a record that had remained intact until Virat Kohli broke it 17 years later.
3. Ricky Ponting (Australia)
Ricky Ponting got his one-day international break on 15 February 1995 and 13 years later, on 24 February 2008, accomplished his 11000th run in the 50-over game during his 286th innings of his 295th match. That game was a group match against India played in Sydney in the Commonwealth Bank Series. After they won the toss, Australia elected to bat. Coming to the wicket with the Australian score reading 21/1 after the dismissal of opener Adam Gilchrist, Ponting shared a 2nd-wicket stand of 110 with Matthew Hayden. He followed up on that partnership with a 3rd-wicket stand of 63 with Michael Clarke and a 4th-wicket stand of 102 with Andrew Symonds. By the time Ricky finally got out, he had scored 124 off 133 balls with 7 fours and a six and the scoreboard read 304/5 in 48.1 overs. Australia rode Ponting's innings to reach a first innings score of 317/7. When India batted, they were not able to make more than 299, enabling Australia to record an 18-run win.
4. Sourav Ganguly (India)
Sourav Ganguly, whose one-day international career began on 11 January 1992, accomplished the milestone of 11000 ODI runs on 27 August 2007 in Birmingham in the 3rd ODI of a series on India's tour of Ireland, England and Scotland. In that game, India won the toss and allowed England's first use of the wicket. The hosts posted a score of 281/8 in their allotted overs. When India batted, Ganguly opened the innings with Sachin Tendulkar. The loss of early wickets left India struggling at 36/2 before Ganguly in partnership with Dravid set about repairing the situation with a 3rd-wicket stand of 104. When Saurav departed nine runs later, the Indian scorecard read 149/4 in 31.5 overs. Ganguly had set up the platform for the lower middle order to chase down the target. He crafted an innings of 72 in 104 balls with 9 fours and a six. Unfortunately for Ganguly and India, the remaining batsmen, barring Yuvraj Singh, were not up to the task and India ended up being bowled out for 239 in 48.1 overs, granting England the win by 42 runs.
5. Jacques Kallis (South Africa)
Jacques Kallis made his one-day international debut on 9 January 1996. He reached the milestone of 11000 runs on 8 November 2010 during his 293rd innings in his 303rd ODI in Dubai against Pakistan in the 5th ODI of a series on South Africa's tour of the United Arab Emirates. In that game, South Africa won the toss and elected to bat. Kallis walked to the crease with the South African scorecard reading 37/1 at the fall of Graeme Smith's wicket. By the time Jacques was finally dismissed with the scoreboard reading 227/4 in 38.5 overs, he had scored 83 runs off 95 balls with 4 fours. During his knock, Kallis shared a 2nd-wicket stand of 61 with Hashim Amla, followed by a 3rd-wicket stand of 121 with AB de Villiers. Building on the platform set up by Kallis, the lower-order batsmen pushed South Africa to a score of 317/5. Pakistan, in their reply, were bowled out for 260 in 44.5 runs, paving the way for South Africa to register a 57-run victory.
Similar articles